Have you ever travelled out of the country and back? Did you ever consider the weight of your baggage? Well, travelers who will be passing through the Ninoy Aquino International Airport (NAIA) Terminal 3 can now enjoy a supermarket by the Duty Free Philippines to relieve them from the stress of having excessive baggage weight.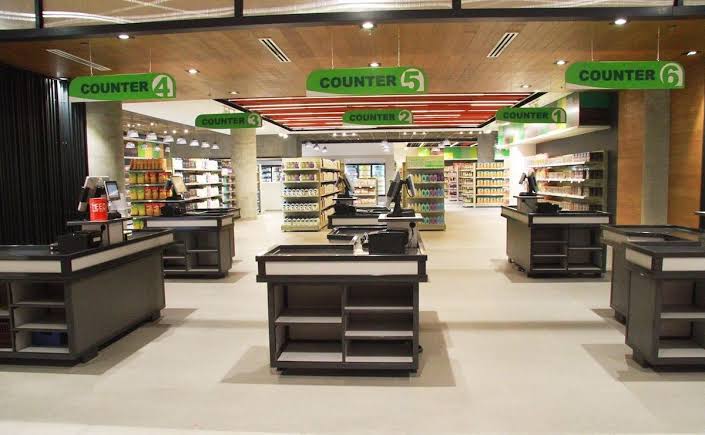 The Duty Free Philippines Supermarket is located at the DFP Arrival Mall, South Arrival Lobby in NAIA Terminal 3. With this supermarket in place, travelers would not have to worry about extra charges on their baggage anymore!
Read: Bulacan Airport Construction to be Started in Q4
What is offered in the supermarket?
The very first grocery or supermarket in NAIA offers a wide variety of products such as perfumes, apparels, cigarettes, sporting goods, wine and liquor; it literally is a supermarket in NAIA because people can also do groceries there!
Vicente Pelagio Angala, Duty Free Philippines (DFP) Chief Operating Officer (COO) said that this supermarket is offering a complete array of goods and equipment which will make people feel "at home."
In addition to that, the supermarket also offers sections of meticulous assortment of products and wall bays. This is to serve as a helpful guide to travelers in airports.
Read: Tugade Commands Round-The-Clock Work For the Sangley Airport
In case you're wondering, the supermarket is 800 square-meters big. It contains different sections like that of a regular supermarket or grocery. As per DFP's Angala, the supermarket is perfect for those who look to have mass consumption as it functions the same as a regular grocery.
From a wide variety of goods like chocolates, perfumes, and furnishing equipment, it also has products like shampoos, condiments, laundry detergents, frozen food, canned goods, and the like.
What is the benefit of the supermarket by the DFP?
Angala said that the DFP was able to concoct this to help people with their baggage. He said that people coming abroad can purchase grocery items here rather than buying it abroad to lessen the cost for baggage.
Read: OFWs can Avail Free TESDA Tech-Voc Education Upon Airport Arrival
We came up with this idea to raise the bar of the Duty Free pasalubong shopping experience. Instead of buying grocery items abroad that will add up to their baggage fees, they can shop the same brands when they arrive at the airport at a duty-free price."
Convenience
In addition to the cheaper and lesser baggage fees, Angala said that this adds to the convenience of people coming to the country after a vacation or work abroad.
Instead of them being stressed before leaving a foreign country, they can be directed to the supermarket in NAIA for whatever they need back home for themselves or to bring pasalubong for their loved ones.
Read: 8 New Ro-Ro Routes to be Rolled Out
Baby items like cereals, diapers, baby bottles and the like is available, too. So, parents won't have to stress out on extra weight their babies will be having which might lead to excess baggage weight; which means more expensive fees.
Other than keeping yourself from paying unnecessary baggage fees, this also adds convenience. Imagine arriving at the airport after a vacation or working abroad, one can just conveniently grab groceries or do grocery shopping with their family."
With the new supermarket in NAIA Terminal 3, travelers can freely enjoy and take advantage of the fact that they can purchase goods and items without stressing about the fact that their baggage might be over the allowed weight; they can enjoy the time that they're abroad and leave the stress when they arrive here in Manila!
Read: Lower Air Fares Starting March
The supermarket is perfect for those who regularly travel and bring home stuff from abroad. Moreover, it's perfect for people who like to bring home different stuff from where they went.
What do you think about the newest supermarket by the DFP in NAIA Terminal 3? Do you travel often? Would you be taking advantage of this airport supermarket? Let us know what you think of the DFP supermarket in NAIA Terminal 3 arrivals section.
No mention of the supermarket in other terminals have been discussed by the DFP. Let us wait and hope for the best.