After the massive interruption that Manila Water Services Inc., has announced, Ayala-led Maynilad Water Services Inc., made a couple of announcements about having an 18-hour water service interruptions because of the unfamiliar decreasing of levels of Ipo and Angat Dams.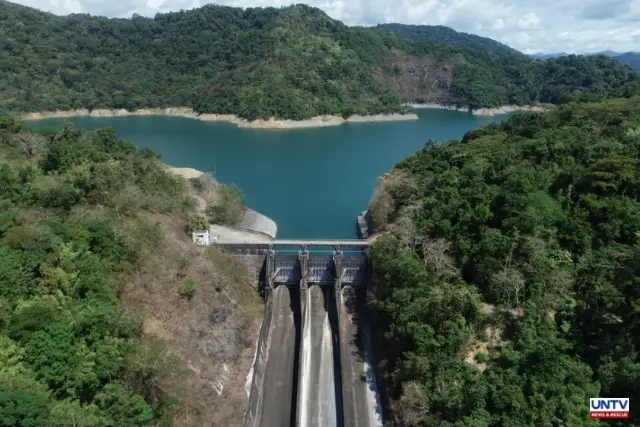 In their advisory, Maynilad said that they might implement rotational water service interruptions that would be daily due to insufficient water supply from rains over the Angat and the Ipo dams in the past few days.
Read: Manila Water Company Inc. Warns to Increase Water Rate by P26.70 Per Cubic Meter
Maynilad tweeted that people should be ready for any type of water interruption. They emphasized their "SIT" method which stands for Store, Isolate, and Treat. 
Maghanda sa emergency water interruptions, tandaan ang SIT method. Store, Isolate and Treat. pic.twitter.com/NUBTRcRZNS

— Maynilad (@maynilad) October 17, 2019
How many people will be affected by this 18-hour water service interruption?
According to the west zone concessionaire, about 1.2 million of their customers would be subject to these interruptions. Moreover, Jennifer Rufo, Maynilad Spokesperson, disclosed that they cannot say when this interruption will take effect as they are currently in the planning stage.
Read: How Much Does Manila Water Gross Every Year?
She continues to say that they're still in the process of optimization in terms of arranging the said interruption.
We cannot say yet at this point when exactly the rotational service interruptions will take full effect. We are still able to optimize the limited supply, and this cushions the impact to our customers."
This was according to a text message spokesperson Rufo sent the Philippine Star.
Insufficient rains to be the problem
What the Ayala-led concessionaire is blaming is the fact that it's not raining enough to fill the two (2) mentioned Dams. As we can see in what Rufo and the Maynilad was saying, the main cause of this is because of the decrease in the water levels of the Dams.
Read: Water Shortage Warning of the Manila Water Company Inc., Expected by the Year 2021
To continue, she said that if the Dams still do not get enough water, then the customers will be feeling the full impact of the water service interruption and will have necessary adjustments from both watersheds.
But assuming that sufficient rains still do not fall over the watersheds, and the water level in Ipo Dam stays below the optimum maintaining level of 101 meters-and-above, then we will feel the full brunt of the reduced 40 (cubic meters per second or) cms allocation from Angat Dam."
Which areas will be affected by the 18-hour water service interruption?
Since the interruption would be touching about 1.2 million households, Maynilad said that the affected areas would be:
Read: Health: Polio Reappears in the Philippines After 19 Years
Caloocan
Las Piñas
Makati
Malabon
Manila
Muntinlupa
Navotas
Parañaque
Quezon City
Valenzuela
However, the west-zone water concessionaire said that it might also affect a few parts of the following cities:
Bacoor, Cavite
Kawit, Cavite
Noveleta, Cavite
Rosario, Cavite; and
Meycauayan, Bulacan
What is the status of the aforementioned dams?
According to Maynilad, the Angat Dam was at a height of 187.53 meters, as of yesterday morning. However, if compared to the level a few days back, this height was slightly below the height recorded which was at 187.92 meters , last Tuesday. The normal level of the Angat Dam is at 180 meters, so we can say that the level is still good.
Read: Lower Electricity Cost, Signed Into Law by President Rodrigo Duterte
The Ipo Dam, on the other hand, was recorded to be at 100.76 meters yesterday morning. This was considered to be extremely low considering the fact that the Dam's normal maintaining level is at 101 meters.
This is why Rufo is saying that sufficient water rain supply could solve the issue. Meanwhile, she said that this was to be seen as a raw water suppl shortfall (around 250 million) of liters per day.
This is essentially a raw water supply shortfall of around 250 million liters per day."
Store, Isolate, and Treat
This is the method that the concessionaire is suggesting. Since there would be unannounced water interruptions (depending on the severity of the watersheds' levels), Maynilad is taking a step forward in reminding their customers to do the "SIT" method.
Read: Health: How Much Should You Spend to Treat and Prevent Measles in the Philippines?
Store water ahead of time in order for households to be ready any time; Isolate the water so you know what the stored water is for; and Treat it so that you know that the stored water is safe to use and that it won't impose health threats to you and your family members.
Maynilad has announced that "there may be" an 18-hour water service interruptions in the areas mentioned above. However, should the weather work together with them, this wouldn't be a problem. Hey, it's always better to be safe, than to be sorry, right?
Source: The Philippine Star | ABS-CBN News