If you're from Metro Manila and the east, you've probably experienced the harsh situations because of repairing sewer lines. In fact, it has run for months in some areas and has affected major roads and highways in the Metro. Just recently, the Supreme Court (SC) has ruled out a fine to Ayala-led company, Manila Water Inc., for failure to comply with the Clean Water Act (CWA).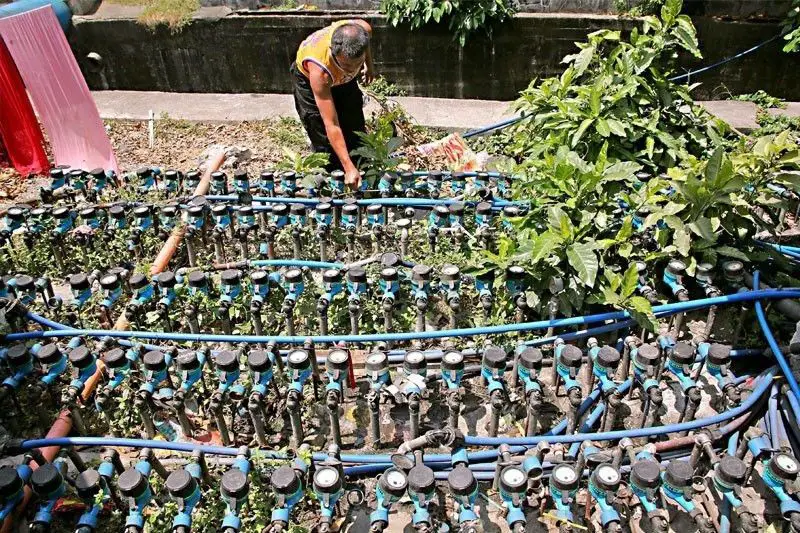 Why would they increase water rate?
Before I forget to mention, the concessionaire said and insisted that they were able to comply with sewerage responsibilities and that they always abide by the law. Moreover, they said that they should not be fined the penalty that SC is ruling.
Read: How Much Does Manila Water Gross Every Year?
The penalty, being a total of P921.5 million, would be a burden not just to Manila Water Inc., but also to public households in and around the Metro.
Manila Water said that should the concessionaires compress the project to five (5) years as the SC wants, the billions of pesos would lead to an increase in the bill of water subscribers which, in the long-run, would be a burden to the citizens.
If the concessionaires were to compress into five years as the SC ruling wants what was planned as a 40-year project, the hundreds of billions of pesos required would lead to an increase in the water bill of subscribers, leaving them less money for other necessities and triggering higher inflation."
Read: Water Shortage Warning of Manila Water, Expected by 2021
How much would the water rate be?
According to Manila Water, they warned of an "exponential" hike in the bill of water subscribers in the country. In fact, Manila Water warns to increase water rate by a total of P26.70 per cubic meter to make up for the fines they would be receiving if the SC decide to push with their decision to fine concessionaires.
Although it's something not that significant, looking at it at a bigger picture, it's something that can be used for other necessities and important things for the public. Manila Water Inc. explains that this increase could trigger higher inflation which would be a bubble to the Philippine economy.
Read: (Ten) 10-Day Water Interruption in Parts of NCR, Cavite
Both firms are trying to appeal to the decision of the Supreme Court (SC); they're saying that this could worsen the traffic situation with such a tight time frame.
Traffic congestion in the Metro
Well if it isn't the infamous Metro Manila traffic; for citizens who traverse the Metro on a regular basis, they would literally know what we're talking about here. Manila Water also warns that besides the exponential 780% increase water rate, traffic congestion in the Metro can be another issue that would spark.
Worse traffic is also to be expected since hundreds of kilometers of roads, including EDSA, which are part of the Manila Water's East Zone, would have to be dug up all at the same time. The daily loss of P3.5 billion caused by existing traffic congestion could balloon significantly."
This is what everyone should be concerned about should the SC decide to push with their decision and if they do not reconsider. Manila Water Inc. was recently quoted by a Philippine broadsheet of national and regular circulation that they plan on spending a total of P115 billion to lay somewhere around 500 kilometers of new sewer lines within and around the Metro Manila by the year 2037.
Read: Big Companies offered to help clean Manila Bay and Other Rivers
What about Maynilad?
Maynilad, which is a water concessionaire led by Manny V. Pangilinan, said that they are currently in the process of laying sewer lines in Cavite City, Las Piñas, Valenzuela, and other barangays in Muntinlupa, Cupang, and Tunasan. In addition to that, they also said that they just recently completed sewerage projects in Parañaque and Pasay City.
The MVP-led utility company also said that the laying of sewer pipes could cause some sort of an inconvenience to motorists because these pipes should be laid to lower depths compared to regular water pipes.
Read: The Philippines, Planning on Building a Pollution-Free City that cost $14 billion
Randolph Estrellado, Chief Operating Officer (COO) of Maynilad, said that some sewer pipes would have to be laid as deep as fourteen (14) meters below ground level; meaning that wastewater projects could take longer and could exhaust more effort and traffic congestion to complete.
To minimize traffic congestion in our project sites, we will use trenchless technology where feasible, although said technology will significantly increase the cost to install the sewer network."
What do you think about the decision of Manila Water to increase the water rate by P26.70 per cubic meter per household? Could this hike in the water rates be pushed? Let's wait for further announcements.
Source/s: Business World Online | ABS-CBN News