Maynilad Water Services, Inc., or more commonly known as Maynilad, a water and wastewater services provider or concessionaire in the Greater Manila Area said that there will be a 10-day water interruption in various parts of Cavite and Metro Manila starting September 27th, 2019.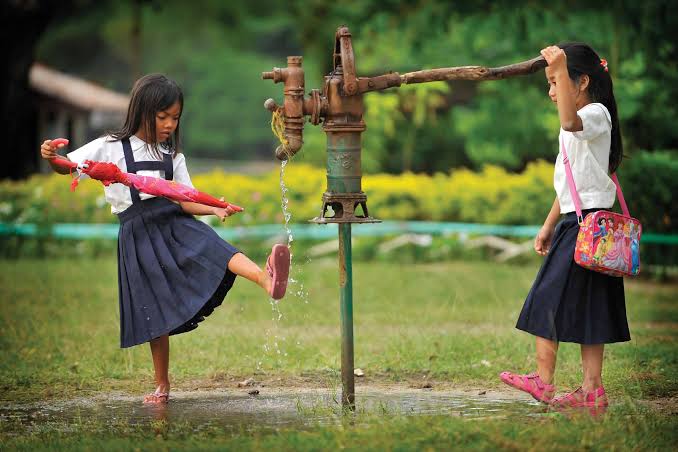 According to the concessionaire, the interruption will continue up until October 7, 2019; 10 days after the 27th. Furthermore, the interruption will be as scheduled soit would not be all cities at the same time. 
Read: How Much Does Manila Water Gross Every Year?
Why would there be an interruption?
As per Maynilad, this interruption would be because of the second (2nd) batch of their Putatan Water Treatment Plant 2 Project. This project aims to widen their services to greater parts of the NCR.
Read: Water Shortage Warning of Manila Water, Expected by 2021
Grace Laxa, Assistant Manager of the Media Relations Office of Maynilad, said that there are at least thirty (30) water vessels (trucks) that would be assisting the affected parts of National Capital Region (NCR) and Cavite. 
Moreover, she said that those trucks would just be standing-by, ready to assist in the identified locations who would not have water supply. 
Naka-standby na po iyon. Basta ito po ay iikot sa mga identified na lugar na medyo mahirap na makakuha sila ng tubig." 
Read: PH Government Processing Proposed 22 Manila Bay Reclamation Projects
She also said that they have SMS alerts to people who reside in these areas for the 10-day water interruption to make people aware of the situation. 
Which areas are affected?
Areas that would be affected are: Bacoor, Cavite; Muntinlupa; Imus, Cavite; Parañaque; and Las Piñas. They would not be all at the same time; in fact, there's a schedule of when the water supply will be interrupted. 
Read: The Philippines, Planning on Building a Pollution-Free City that cost $14 billion
Here's the schedule of the 10-day water interruption:
From 9 A.M. until 12:00 A.M. 
Muntinlupa
Alabang

Alabang Commercial Corp. 

Buencamino

Tierra Nueva

DSWD Field Office 4

DSWD – Haven National Center for Women

Elsie Gaches Village

Filinvest Corp. City

Golden Arches Development Corp. – McDonalds Muntinlupa

Haven for Children

Philippine National Railways (PNR) 

PLDT Alabang

PNR Muntinlupa Station

San Jose Village

Sitio Masagana

Sitio Pagasa

Toyota Alabang Inc. 

Tuloy Foundation

Villa Donata

Pacific Village

Ayala Alabang

Alabang Commercial Corp. 

Alabang Town Center

Common Goal Real Properties Inc. 

Frabelle Properties

Intermed Marketing Phil Inc. 

Madrigal Business Park

Metro Retail Stores Group Inc. 

PhilAm Life Assurance Co. 

Richville Corp. Towers Condo Assoc.

Stalwart Realty Inc./B-Hotel
Read: Polio Reappears in the Philippines After 19 Years
Paranaque
BF Homes 

Heva

Palace

V. Valdez

Tropical Ave. 

Marcelo Ave. 

J. Elizalde

N. Abelardo
Las Pinas
Almanza Uno, CAA

Manuyo Uno

Manuyo Dos

Woodsrow III Canaynay Rd. 

Pamplona Uno

Pamplona Dos

Pamplona Tres

Pilar

Pulanglupa Uno

Pulanglupa Dos

Talon Uno

Talon Dos

Talon Tres

Talon Singko

Zapote
Bacoor Cavite
Molino I until Molino IV

Molino VI and VII

Queens Row Central

Queens Row – East

Queens Row – West

San Nicolas III
Imus, Cavite
From 12 noon until 1 A.M.
Muntinlupa
Paranaque
BF Homes

Goodwill II

Sampaloc

President's Ave. 

Tahanan Village

Gil Puyat

President's Ave. 

Lirag

De La Rama

Ipil Village

J. Elizalde

Jackielou Ville

A. Luz

Pitong Daan

Vinzon

Nicanor Jacinto/Aguirre

D. Tuazon

Aguirre

Tehran

D. Cabellion/J. Elizalde

Phase VI BF

Mayuga BF

Massville

Villongco

Don Bosco

Marcelo Green

San Martin Depores

San Antonio
2 in the afternoon until 2 A.M.
Muntinlupa
Cupang

Amkor Technology Phils.

Geremillo Arevalo

M.L. Quezon

Cupang

M.L.M. Foods Inc. 

Nofuente Compound

Purok I to VI

Zeta Prime Properties Phils. Corp. 

Alabang Hills

Don Jesus Blvd. 

Hillsborough Village

Immaculate Concepcion

Intercity Homes Subdivision 

Jy and Sons Realty 

Kalipayan Homes

Alabang 400

Meralco Company

Paref Southridge School Inc. 

Wamrus TKG Realty Inc. 

Alabang

Blossoms Estate Inc. 

Rizal Village

Crispin Exit

Rizal Village 

Filinvest Housing

Toyota Alabang Inc. 

Buli
From 10 A.M. until 1 A.M.
Imus Cavite
Anabu I E until I F

Anabu II-A until II-D
From 10 A.M. until 6 A.M.
Imus Cavite
Anabu II-E until II-F

Bucandala IV until V

Malagasang I-A until I-G

Malagasang II-A until II-G
Maynilad sent an alert to all residents in these areas to prepare and stock necessary water reservoirs before the water interruption begins. 
Read: P710.00 Additional Wage, Petitioned by the TUCP
All residents who are part of the affected areas should not worry because this project, although is a headache, can be seen as a permanent solution to water shortage and mishaps in the area.