AirAsia is celebrating a milestone in their company as they celebrate flying a total of 600 million passengers in their airlines. Last Friday, September 20, 2019, they said that they are offering a a P60 seat sale as a promotional gesture for their flyers.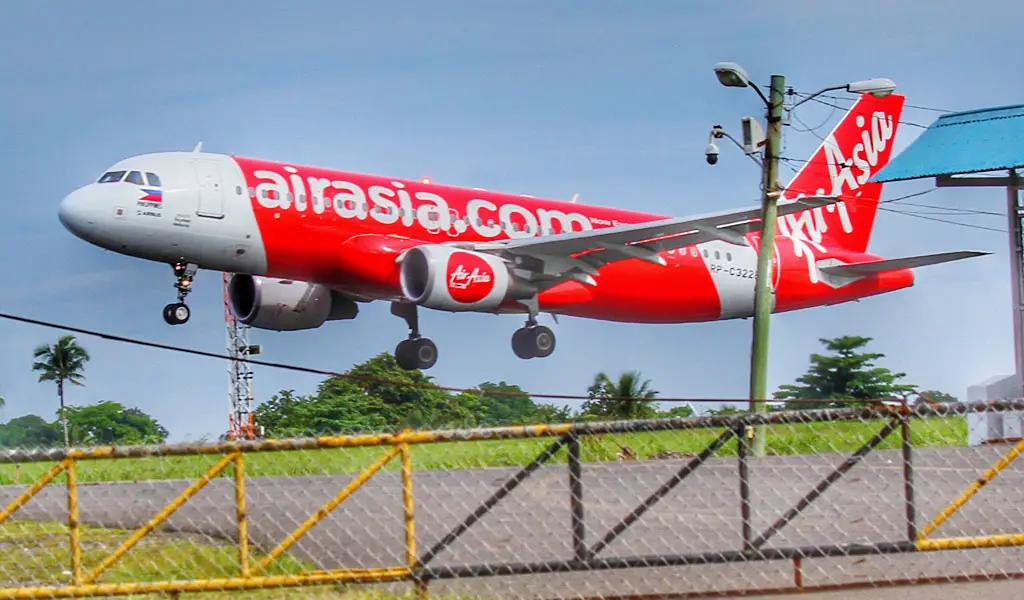 After they've celebrated their 500th million passenger promo back in May 2018, they're now celebrating their 600th million passenger with a bang!
This celebration, according to their management, is for flying their 600 millionth passenger. Although as per their marketing team, the booking is only for a number of days and will not last long—the promo is only available for booking in three (3) days, specifically on the 23rd of September 2019 up until the 26th of September 2019. 
Read: How You Could Win The Biggest Lottery Jackpots in The World
Which flights are available for the P60 seat sale?
AirAsia said that this promo is for all-in AirAsia BIG Member fares. In their announcement, they said that it's applicable to flights from Caticlan, Cebu, Clark, Iloilo, Manila, and Puerto Princesa and people who are eligible can book it using the AirAsia mobile app (for Android) and (for iOS) or the AirAsia website.
AirAsia Malayasia is also giving six (6) million promotional seats for their achievement of flying 600 million passengers. Customers in Malaysia and in Singapore can enjoy flights from Kuala Lumpur, Kuantan, Johor, Baru, Kuching, and Kota Kinabalu.
Read: Sugba Lagoon, The Famous Lagoon in Siargao, Closed For Rehabilitation
Karen Chan, AirAsia Group Chief Commercial Officer said that this BIG sale is not just flight promos; it also includes hotel accommodations, and many more promos and discounts!
As a show of appreciation to our 600 million guests flown, we are pleased to announce a BIG Sale across our network. As we further transform into a travel tech platform company, the AirAsia BIG Sale will become more than just flight promotions. Be sure to look out for exclusive discounts on selected hotels, activities and flight-plus-hotel packages when you book your next journey on airasia.com."
Read: NAIA's New Airline Terminal Assignment Everyone Needs To Know About
Chan said that this form of promotion provided by the airlines is to showcase their support and their appreciation to the 600 million guests they have served over the years.
When is the promo available?
The promo is available starting September 23, 2019 up until September 26, 2019. Yes, as we have mentioned above, the promo is only available for three (3) days. However, the travel period is from February 10th, 2020 until December 15, 2020. Yes, you read it right, the travel period is as big as this year; if you are planning on a trip for next year, this is your chance! They're offering a P60 seat sale for all of their passengers on the given dates.
Read: Updated List of What You CANNOT Bring in an Airport and an Airplane
What advantages do AirAsia BIG Members have?
According to the Airlines giant, AirAsia BIG Members, AirAsia Credit Card Holders, and Big Pay users have the advantage of gaining a full priority access for 24 hours starting on the 22nd of September, 2019; AirAsia said that they can do so by logging in as a BIG Member on the website.
Read: PAL's Ultimate Seat Sale, Extended! Book For as Low as ₱69.00
In addition to that, BIG Members will also be able to redeem promotional seats from as low as 500 BIG Points on one-way trips on both the airasiabig.com and AirAsia BIG mobile app (for Android) and (for iOS). People who plan on flying with AirAsia can take advantage of this promotion. Furthermore, AirAsia BIG Members have the chance to get even more promos, freebies, and discounts!
Do you plan on flying or traveling next year? Are you looking to get a promotional package by booking through AirAsia? Now's your chance! With their 600th million passenger celebration, you can book anytime from September 23, 2019 until September 26, 2019 and enjoy a P60 seat sale.
Read: Ninoy Aquino International Airport (NAIA) Upgrade to Start in Early 2020
Plan your booking now and take advantage of it in the next few days. For further inquiries and concerns, you can visit the AirAsia website and contact them directly for your questions to be answered with urgency.