The Ninoy Aquino International Airport (NAIA) is the Philippines' most famous airport known to transport passengers domestically and internationally. It has long been standing since 1948 and minimal renovations and improvements were made.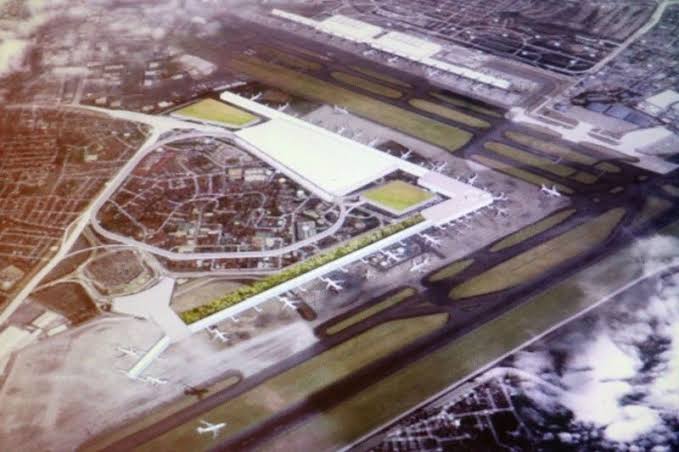 In previous years, the airport had seen many different proposals for improvement. This time, however, a proposal has been OK-ed and it is to start in early 2020.
Last July, a different proposal was still a no-go for the DOTr.
Read: Updated List of What You CANNOT Bring in an Airport and an Airplane
The proposal was to both expand and modernize NAIA. It is backed by the country's biggest conglomerates and corporations.
The NAIA Consortium to handle the NAIA Upgrade
NAIA Consortium, the private sector company, had high hopes to have the upgrade this month. Why? Because there were a ton of to and fro negotiations revolving the idea of expanding and enhancing NAIA overall.
Read: Construction of the Bulacan Airport to be Started in Q4 of This Year
For more than one (1) year of uncertain decisions with the government, the proposal is finally with the National Economic and Development Authority (NEDA). The signal to start is to be seen in the months to come.
Arthur Tugade, Department of Transportation Secretary, said that their department is currently trying to maintain a goal to begin a bidding process which will allow different companies to submit their offers within a period of one (1) calendar year; this process is called a Swiss Challenge.
Read: Tugade Commands Round-The-Clock Work For the Sangley Airport
A Swiss Challenge can ideally take at least sixty (60) days or two (2) months for the conclusion to be final.
It's now with NEDA. How fast it will go [through the NEDA approval process] I cannot dictate."
Award-giving
As per the DOTr, the NAIA Consortium can only start to work with the project when it receives an award. Furthermore, the DOTr said that the awarding of the project can happen anywhere between the end of this year or by the first (1st) quarter of 2020.
What was NAIA Consortium's offer?
The offer that NAIA Consortium had was a combination of a 15-year maintenance and operations period together with an enhancement of added capacity to ease the congestion in the passenger runway and terminals of NAIA.
Read: Better and Faster Way of Going From Antipolo to the Airport?
In addition to that, their offer would have an increased capacity producing a total of 65 million passengers serviced in a calendar year.
As of this moment, NAIA's capacity is at 31 million passengers in one (1) year so, NAIA Consortium's proposal was to double the amount.
Although that's what NAIA's capacity is, they were able to handle a total of 45 million passengers last year. This was why a lot of reports cams through about the situation NAIA had last year.
In addition to that, takeoff and landing activities in NAIA, after the development and improvement will see a total of 52 additional movements; a third of the current they service.
NAIA Consortium's proposal also includes a tunnel or a bridge that would be able to connect passenger terminals in NAIA. This link will be dubbed to be the "people mover;" a new and creative way of servicing passengers.
This innovation that is a primary part of the NAIA upgrade looks to give ease or alleviate the infamous congestion NAIA has during peak days and seasons. This gateway where air traffic delays are a frequent occurrence would benefit much from this improvement; so the people mover development would be of drastic positive use.
Read: Good News for OFWs: TESDA Places OFW Help Desks at International Airports
At what stage is the proposal in now?
As of this very moment, the proposal submitted by NAIA Consortium, which is at a staggering P102 billion budget, is scheduled to be reviewed by the Neda-Investment Coordination Committee (NICC).
As for the results, Ernesto Pernia, Socioeconomic Planning Secretary said that the NEDA-ICC might assemble meetings for planning anytime this month.
Of course, President Rodrigo Duterte is still the last say in all of these. After it passes the NEDA Board, Chair of the board, which is Duterte, will make the decision.
The NAIA consortium was obliged to resend their offer to conform and comply with the language used in the concession of the Clark International Airport (CIA) in the Pampanga province.
What do you think about the proposal to have an NAIA upgrade? Could this entirely alleviate and ease the congestion it currently encounters? Could any NAIA upgrade help improve the service to both Filipinos and foreigners in terms of flying both domestically and Internationally?
Source: The Philippine Daily Inquirer