The famous Isetann Mall in CM Recto Avenue, Quiapo, Manila, has been ordered to be closed due to the lack of business permits plus misrepresentation of the business area and employee count; this was just in today as Mayor Francisco "Isko Moreno" Domagoso visited the said mall and ordered it to be closed.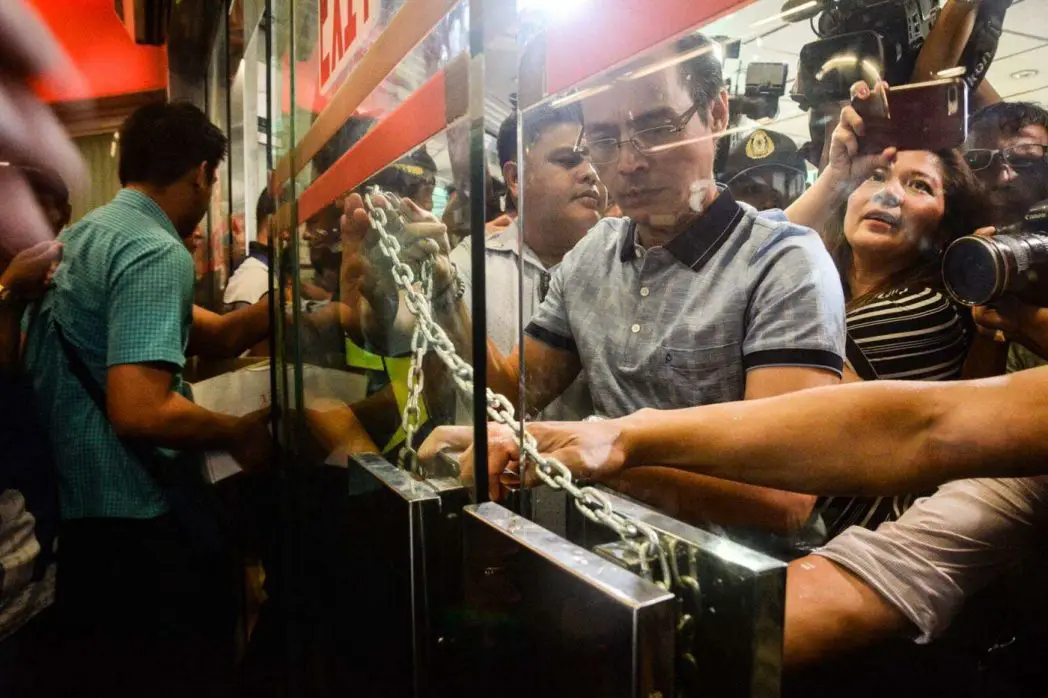 Without the necessary business permits
Just this Wednesday, October 9th, 2019, the famous Isetann Mall (Isetann Cinerama Complex) was ordered to be closed after being discovered to have multiple violations in city ordinances. Furthermore, it was deemed that the building was operating without relevant permits, leading to the discovery that they were "misrepresenting their permits applications."
Read: Isko Moreno to Turn Manila City Into a Smart City
Tri-Union Properties, being the owner of the said establishment; and was found out that it was operating as a lessor, has been discovered that they did not abide by the laws of Manila City.
In addition to that, he said that Tri-Union Properties has been stalling all this time, making everyone think that they have necessary licenses to operate; also as for the stores and stalls in the mall. Even though the Manila City government is fully aware that they had "permits to run as a mall" that is valid, they still pushed and insisted what they had found out.
In relation to the multiple leased out stalls and spaces, there is no valid and existing business permit as a lessor. Under its valid business permit, there is a declared area of 1,000 square meters with 10 employees or personnel."
Read: Isko Moreno Wants Politicians Names Off of School Buildings
The Isetann Cinerama Complex is made up of various areas, namely:
Department Store
Supermarket
Four (4) operational cinemas
Parking lot
Multiple leased out stalls and spaces
As it was reported, the parking lot has a valid business permit and is similarly owned and operated by the Tri-Union Properties, Inc. Moreover, only one (1) operational cinema out of the four (4) only has an existing and valid business permit until the end of the year 2019.
Therefore, Mayor Isko Moreno did not hesitate to serve the closure of the establishment, quoting that they should first be able to apply for necessary business permits before they can continue their operations.
Read: President Rodrigo Duterte Will Fire 64 Customs Officials
Wait… they have a permit?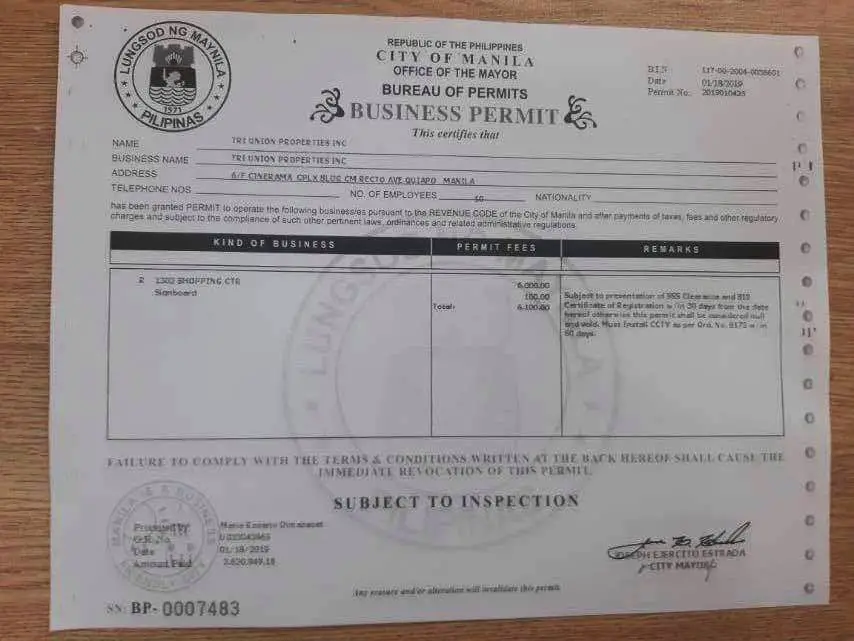 A mall representative denied the allegation being accused. In fact, that representative even sent a picture of their business permit which was dated last January 18th, 2019 which was duly signed by Ex Manila Mayor, Joseph "Erap" Estrada.
Seeing this, Isko Moreno said that he acknowledges the fact that as a mall, they have a valid business permit. However, there were misdeclaration about the size and the number of employees they have.
Read: FDA Gives Order to All Stores to Hide Alcoholic Beverages
As a mall may permit sila pero may misdeclaration. 1,000 sqm lang daw sila at 10 lang daw empleyado nila. Mukha bang 1,000 sq m ito? In fact, this is 20,000 sq m."
In Translation: As a mall, they have a permit but there was a "misdeclaration." They declared that they're only 1,000 square meters and they only have ten (10) employees. Does this look like 1,000 sq m? This looks more like a 20,000 sq m establishment.
Would the mall be able to resume operations?
Of course, once all necessary permits are submitted and passed, they can continue their operations, said Moreno.
Management of the Isetann Cinerama Complex said that they were willing to obey the Philippine government's directive to ban or disallow the selling of second-hand mobile phones and devices; this happened one (1) day before the closure of the mall.
Read: Medical Scholarship Granted by Mayor Marcy Teodoro to Aspiring Doctors in Marikina City
Isetann Mall Management has written to the Manila City Government today that in keeping with the instructions of the Honorable City Mayor, the sale of second-hand phones will no longer be allowed at the Isetann Cinerama Complex."
Moreno put emphasis on the fact that he always reminded the mall to obey the law; to stop selling stolen mobile phones; to sort their permits out; and to straighten everything they need for them to be able to operate peacefully.
Unfortunately, Moreno said that they did not comply even if he reminded them many times.
I told them so many times. Hindi ako nagkulang ng paalala, 'Sundin ninyo ang mga polisiya, makiisa kayo. Now they are going to face the consequences of their actions."
In Translation: I told them so many times. I did not lack in reminding them that they should ALWAYS abide by and obey the policies and cooperate with the Manila City government. Now, they will be facing the consequences of their actions.
What do you think about the Isetann Mall being closed? Is this a just act; what Mayor Isko Moreno did? Or would this be what most of the people who commented said: "power tripping?"
Source: Rappler | ABS-CBN News