If you are unaware, President Rodrigo Duterte is really trying to eradicate corruption in the country. In his recent move, last Thursday, July 11, 2019, President Duterte said that he will fire 64 Customs officials and employees who have been linked to corruption.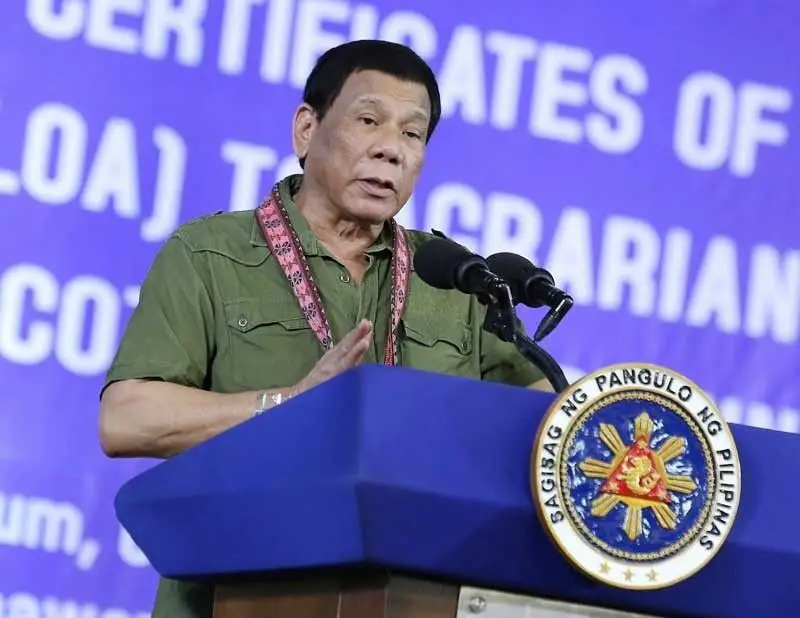 The Bureau of Customs (BOC) is the Philippine government department and agency under the Department of Finance and is responsible for the assessment and collections of revenues and goods from other countries going to the Philippines.
Read: Isko Moreno Wants Politicians Names Off of School Buildings
So for instance, if you have an Overseas Filipino Worker (OFW) relative or friend who will be exporting goods from a foreign country to the Philippines, it would have to go through the BOC.
Relief of these BOC officials and employees
Duterte said that because of their right to be heard, he will be hearing what these people have to say but they will already be withdrawn from their positions.
"I will relieve them of their duties as yet they not ousted or dismissed because of their right to be heard. But pinatanggal ko na sila sa trabaho ngayon (I ordered their relief) to prevent further damage sa government interests."
He further mentioned that he will fire 64 Customs officials and employees, too. In the part where our dear President wants to hear their side, too; he said that these people who have corruption allegations will be summoned to the Malacañang Palace.
Read: 27 New RTC Judges, Appointed by President Duterte
What will happen if the said people won't resign from their posts?
President Rodrigo Duterte said in an earlier speech that he will be charging the people with allegations if they disobey the command of them resigning from their posts. He said, however, that the Ombudsman would be their reaper—who will decide if cases would be filed against them.
In the statements, the Chief Executive mentioned that already summoned these officials to the Malacañang. The names of the people in the list are still to be broadcasted.
I will be asking them to report here. From the sources I have commissioned, I would have cut corruption by a third or 1/2. Most of them 'yung nandyan (are there)."
Salvador Panelo, the President's Spokesperson said that there are numerous high officials in the BOC who are currently on the floating status. If deemed that they are guilty with the claim, then they will be facing dismissal from their posts.
Read: Duterte's Surprise Inspection at NAIA Terminal 2
In case most of you are wondering—the reason why these people are still on the floating status is because of the fact that they still have administrative and criminal charges pending.
Nandyan 'yung corruption, kita mo 'yang sa Customs oh. Biglang ubod ng dami. From what I gathered, mga 72 yata 'yung tatanggalin niya. Either 72 or 62, 'di ko malaman ang exact number. Ganoon kadami. Mahigit 50. Ganoon karami ang involved sa corruption. Ilalabas na lang 'yan lahat ni Presidente." 
In Translation: There's actual corruption there, look at the Bureau of Customs. In an instant, there are a lot of employees who engage in these deceitful activities. From what I have gathered, he will fire 72 employees.. Either 72 or 62, I can't remember the exact number. That's how many people are involved in the corruption that's happening and the President will be disclosing that at the right—sooner time.
Read: President Duterte Threatened to Shut Down PLDT if it Doesn't Add More Lines for Their Hotline
What about BOC Commissioner Rey Guerrero?
Salvador Panelo pointed out, however, that the Customs Commission Rey Guerrero is not going to be affected by the order. He said that based on what he was able to gather, there's someone who told the Commissioner about these activities—and he acted upon it.
Ang pagkakaalam ko, may nagsumbong kay Commissioner Guerrero and inimbestigahan niya." 
What do you think about the decision of President Duterte to fire 64 Customs officials and employees? Would this mend the corruption that is taking place in the Department? Would this eradicate unfair acts?
Read: Duterte Orders Philippine Embassies To Be Open On Weekends
Hopefully, after Duterte's decision to fire 64 Customs officials who were linked or related to any type of corruption activity, the processes of goods and revenue entering the country will be fresh and free from any incorrect doings.
Source/s: Inquirer, CNN Philippines