Japan is one of the destinations most Filipinos—if not all—and it's because of the environment, the culture embedded to Filipinos, and the overall way of living there. Although traveling to Japan is quite expensive than the usual, it's actually a good find for traveling because you can do a lot of things there.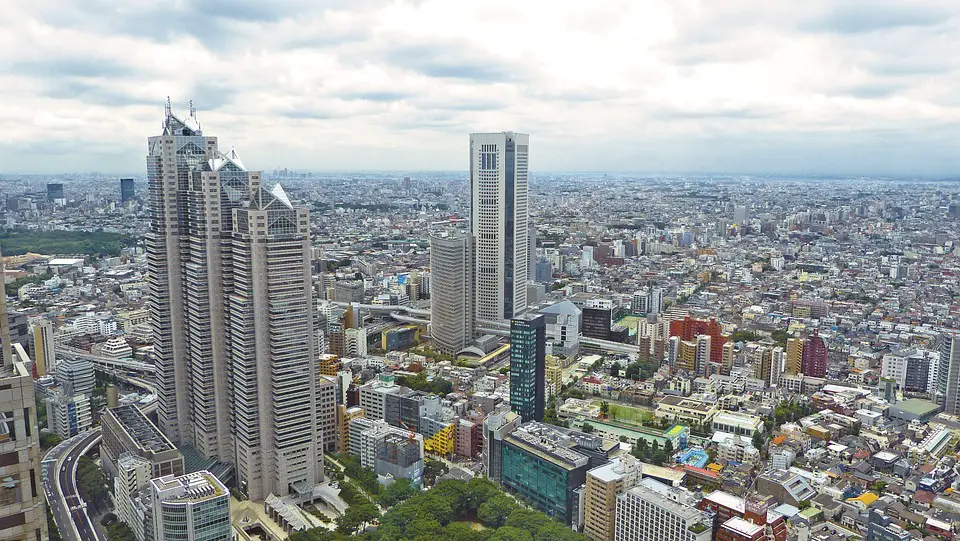 To remind all people who plan on visiting Japan any time soon, the Japanese government made it easier for Filipinos to apply for a multiple-entry visa. Yes! You can apply for a Japanese multiple-entry visa and this started last year!
Read: Taiwan is Visa-Free for Filipinos Until July 2020
When did this change take effect?
If we will go back to the announcements made last year, the Japanese government relaxed visa requirements for Filipinos back on the 1st of August 2018.
The Japanese government said that they are expanding the list of eligible people who can apply for a multiple-visa entry.
In one statement they made, the Japanese Embassy said that the easier Japanese multiple-entry visa for Filipinos is applicable for short-term stay in the country only—not for those who plan on working and settling in Japan.
Read: 30-Day Visa-Free Stay in Cambodia for Filipino Tourists
 Based on the 'Tourism Vision Realization Program 2018' (Action Program for Realization of Tourism Vision 2018), the relaxation of visa requirements for short-term stay for nationals of the Philippines was decided in order to promote people-to-people exchanges between Japan and the Republic of the Philippines."
So, in their statement, application for easier Japanese multiple-entry visas would only be applicable to those who will be visiting Japan for a short period of time; not for those who will be catching dreams in the "Land of the Rising Sun."
Read: Social Media Screening for U.S. Visa Applicants
How long could a Japanese multiple-entry visa last?
In the newest update, the previous 5-year validity period expressed Japan's joy in allowing multiple-entry visas to Filipinos to a maximum of ten (10) years.
As per Japan, this move is as regards their expectation to contribute to the overall convenience of tourists going to Japan. More so, they would hope that many foreigners—specifically Filipinos—will be encouraged to visit Japan as a part of their travel itinerary.
"Japan is expected to contribute to improvement of convenience for tourists and increase in repeat visitors as well as further advancement of people-to-people exchanges."
Who is included in the easier Japanese multiple-entry visa?
It is not just regular travelers—also included or covered in the longer visa entry for Japan are intellectual and cultural figures of the Philippines. So, even government officials and people of the State are also covered in the easier Japanese multiple-entry visa for Filipinos.
We can think of this like an act of Japan to strengthen its ties with the Philippines. Also, of course, with the efforts of encouraging all Filipinos to visit Japan because in their move, it's like opening its doors to thousands—if not millions of Filipinos.
Read: How to set an Appointment for US Visa Application
You can check out the website of the Japanese Embassy to know more about what the requirements are in any case you are interested to visit Japan. In their website, you will see the requirements they need to aspiring visitors and tourists to Japan; make sure you check them because they might reject your application if you do not abide to what they require. 
Read: Free Oman Visa for Filipinos in the UAE
Are you planning on a vacation to Japan? Are you looking to settle in Japan and work there for yourself? It's also worth mentioning that getting a work permit and a work visa for Japan is easier for Filipinos in comparison to other nationalities; this, as well, is a part of their efforts to increase the tourism of Japan.
What are you waiting for? Book your flights now and enjoy easier Japanese multiple-entry visa for Filipinos!
Enjoy the hassle-free, and easier way on how you can apply for a Japanese visa. The good part is that it's a multiple-entry visa! You can enjoy going in and out of Japan for a number of years without the fear of not being approved the second time around!