Filipinos are avid travelers. In fact, it's one of many people's dreams and possibly the reason why they're working. Most Southeast Asian countries offer visa-free entry for Filipinos. However, there are countries that require visas for Philippine passport holders. Taiwan is one of them but good news! Taiwan is visa-free for Filipinos as they extended visa-free entry!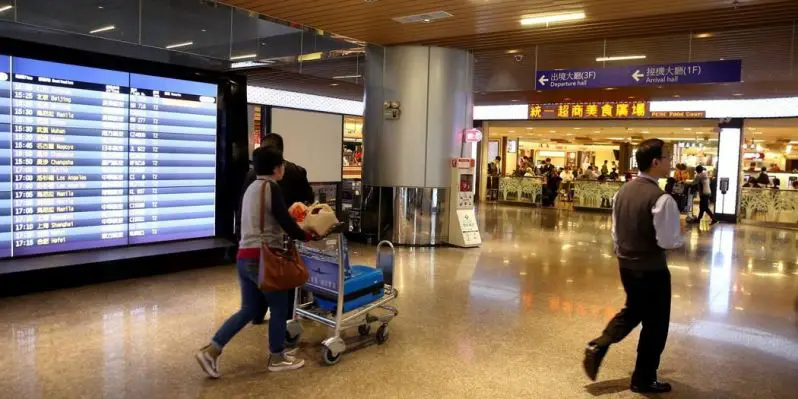 So, from the 1st of August 2019 until the 31st of July 2020, Taiwan is visa-free and can be entered by Filipino passport holders. This started back in 2017 where Taiwan allowed Filipino free entry to their country so long that their trip won't last for more than two (2) weeks.
Read: Free Oman Visa for Filipinos in the UAE
How long should the trip be?
According to Taiwan officials, Filipinos will be allowed a visa-free entry to Taiwan until July 2020 if their stay in the country will not be longer than two (2) weeks. So, if you are booking a flight or planning a vacation to Taiwan, you can expect the consular to not ask any type of visa as long as your stay in Taiwan will be less than two (2) weeks.
Read: UPDATED List of Visa Free Countries for Filipinos
The Taipei Economic and Cultural Office (TECO) in the Philippines said that Taiwan will be reachable and better accessible to Filipinos because they would not be requiring a visa to enter.
Taiwan is now within reach of Filipinos, as visa-free travel is quite simple. You can just go to airports to check-in with your passport and return tickets. The passport must have remaining validity of at least six (6) months."
Are there requirements for a Filipino to enter Taiwan?
Specifically, the Taiwanese government would be requiring the following to Filipinos who plan on entering Taiwan, visa-free. So, in order for a Filipino to take advantage of the visa-free entry to Taiwan, they need to meet these eligibility requirements:
The individual must possess an ordinary or regular passport that is still valid at least six (6) months upon entry to Taiwan;
Confirmation of hotel reservations or address/es and contact details for the stay in Taiwan and an added financial statement;
A booked or confirmed return boat or plane ticket. If the individual will be having an onward destination, a valid visa to that location will be needed; and
A clean criminal record which is verified by the immigration upon the arrival to Taiwan.
Read: Requirements and procedure for Visa Application in Canada
In a statement, Taiwan said that the government of the Republic of China (Taiwan) made announcements about this privilege to Philippine passport holders.
The government of the Republic of China (Taiwan) announced on July 2, 2019, that the visa-free privilege for the nationals of the Philippines will continue for another year from August 1, 2019, through July 31, 2020."
In addition to that, they said that this act is a projection of Taiwan's friendship with the Philippines as the country that continually boosts the convenience of traveling to Taiwan for Filipinos. These could be for business, leisure, or other purposes of short-term.
Read: South Korea Goes Visa-Free For Filipinos Until April 2018
With this, Taiwan said that they are hoping that the Philippines would allow Taiwanese a visa-free treatment too for convenient traveling for Taiwanese to the Philippines; they are urging the Philippine government to reciprocate the act they have done for Filipinos.
Read: Top Destinations to Spend Christmas Here in the Philippines
Taiwan is visa-free for Filipinos so what are you waiting for? Are you planning on a trip to Taiwan any time soon? Well, you can do so without the hassle of applying for a Taiwanese visa!
They're not the only country who allowed visa-free entry to Filipinos. Do you know who else had this mandate just recently? Well, Cambodia. Yes, in a previous post, we posted that Cambodia is allowing visa-free entry to Filipinos for up to thirty (30) days or one whole (1) month!
The United States of America (U.S.A), however, would still need visa to enter so the rumors of them not requiring a visa is untrue. In fact, they've added additional security for people entering their country. 
What are you waiting for? Book your tickets now and enjoy Taiwan without applying for a Taiwanese visa!