You will encounter a lot of people who use their smartphones in public—even when they're walking on sidewalks. Although no cars would be on sidewalks, they could cause confusion with other people who are walking on sidewalks and could largely cause accidents.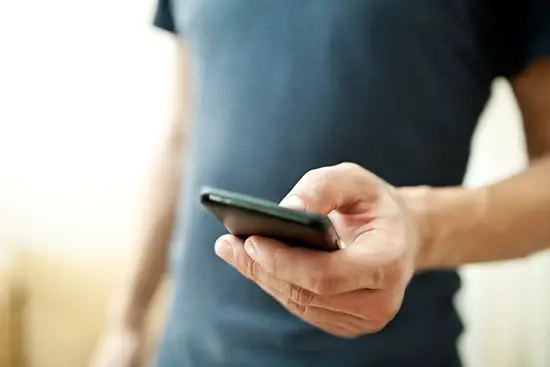 A lot of Local Government Units (LGUs) already expressed their reservation on this matter but none actually made it become a reality except for Baguio City.
Read: Anti-Profanity Ordinance, Successfully Passed in Baguio
Francis Robert Ortega, Baguio City Councilor, said that gadget usage while walking in public spaces could lead to grave danger because the person might encounter unwanted tragedies and accidents. This paves way to the Baguio City LGU in banning gadget usage while walking.
What is this ordinance all about?
Baguio City is all about keeping their public spaces and areas safe and free-from tragedy. As a matter of fact, not long ago, they passed an ordinance that would disallow people—specifically couples—to express their affection for each other in a public place.
Baguio City's Anti-Distracted Walking Ordinance of 2018 looks to ensure the safety of both the pedestrians and bikers.
Dexter See, Baguio City Public Information Office Official said that this ordinance would prohibit the use of devices that could distract people while they're walking.
Ito'y isang ordinance na nagbabawal sa individuals na gagamit ng mobile devices at other distractive devices kapag nagalalakad sa sidewalks at kapag nagcro-cross sa pedestrian dito sa Baguio City."
In translation: This ordinance prohibits individuals to use their mobile devices and other distracting devices while walking on sidewalks and crossing pedestrian roads here in Baguio City.
Read: Korean Language to be Taught in Public High School
As per the ordinance, walking without the focus on where you are going is a big factor for people to be involved in an accident since they are not fully aware of what's happening around them.
Distracted Walking is now emerging as a factor for people to get into accidents on account that they are unaware of their surroundings. People lose awareness of their surrounding when they use especially looking at their mobile devices or other analogous materials or gadgets while traversing the streets of the city."
What would be included in this "distracted" walking?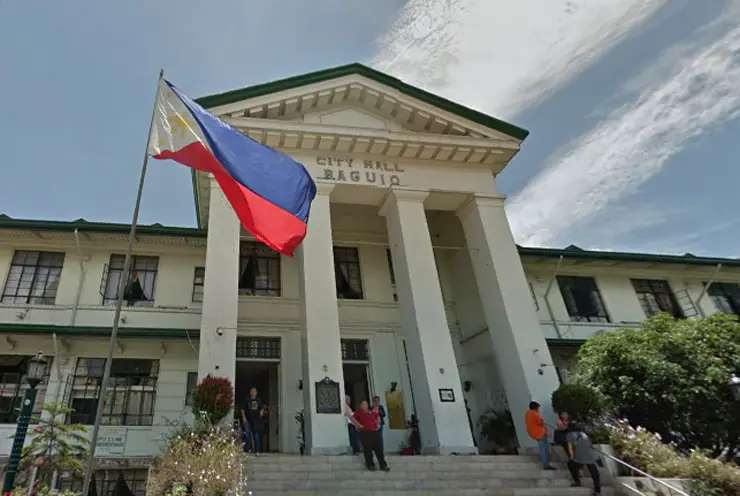 According to See, any type of usage from a mobile phone or a device that requires their attention is included. This means that texting, reading, playing games, and talking on the phones are part of being "distracted."
Especially kapag nahaharangan mo na yung mga nakasunod sa'yo."
In translation: Especially if you are blocking the way or the path of the person or people behind you.
How much would be the fine if you are caught violating the ordinance?
There are hierarchies of offenses but this should not be disregarded because it escalates. If you are caught for the first (1st) time, the violator will be reprimanded by an officer who is assigned.
So, no fine yet if you are caught once but by the second (2nd) time you are caught, the violator will be subject to a fine worth P1,000.00 plus a community service.
Read: Filipinas Can Now be Carefree Because Catcalling is Banned in Manila
Being caught for the third (3rd) time will require the violator of a fee of worth P2,000.00 and up to a maximum of ten (10) days of community service. 
Last but most definitely not the least, being caught for a fourth (4th) offense would require the violator with a fine of worth P2,500.00 and community service of somewhere between 11 to 30 days or one (1) whole month. 
When will the ordinance be effective?
The ordinance which was originally authored by Eriko Coscoluela, Scout Official For-A-Day (SOFAD) Councilor. It was approved and was on its final reading on the 24th of June.
Read: New Phone Unlocking Policy by the NTC
This ordinance will be followed when Mayor Benjamin Magalong signs the ordinance and fifteen (15) days after its official publication in newspapers of circulation and in the Official Gazette of the Republic of the Philippines.
What do you think about Baguio's ordinance of banning gadget usage while walking? Is this a safety measure that would promote safety on roads and pedestrians?