Just like first-world countries, the Philippines has a wide range of telecommunications providers to give service to society in terms of communications and media. The National Telecommunications Commission (NTC) is the branch of the government in charge to ensure that telecom providers are giving the best and most efficient service to consumers.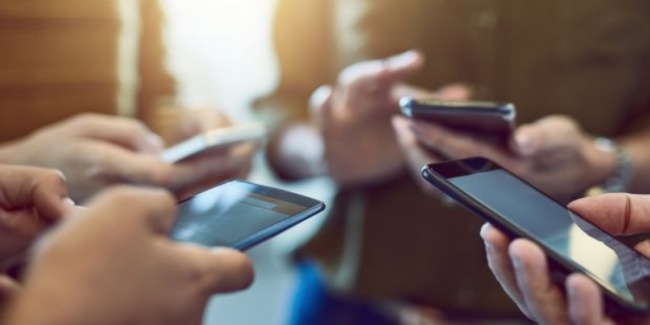 Just recently, they released the guidelines that mandated all telecommunication providers to unlock mobile phones and devices automatically after their period of being locked-in.
Read: Permanent Mobile Number, Approved by Duterte
In their Memorandum Circular 01-05-2019 which was dated on May 31st, 2019 had the rules and regulations on the unlocking of mobile phones and devices.
What did the memo impose?
Under the circular, a Public Telecommunications Entity (PTE), or a provider such as Globe Telecom, SMART Communications, etc. shall proclaim through their media their policy on unlocking devices and mobile phones clearly and concisely.
Upon request of existing customers, the PTEs or the telecom providers to unlock the devices should be initiated by the PTEs themselves. Alternatively, they can provide the steps on how to unlock phones or devices if it needs to be done from the customer's end or if the customer wants to do it from their end.
How about previous customers?
Of course, there would be customers who left a certain PTE. These customers who were formerly part of a specific telecom provider should also have the privilege to have their phones unlocked; so long as they had a contract; whether they finished it or paid for it, they should be entitled to unlock their phones for free, based on the memo too.
These PTEs should be the ones to initiate the action and to notify and/or request to unlock the phone of their customers. Moreover, they should send a request to the Original Equipment Manufacturer (OEM) to unlock the device within a maximum of two (2) business days upon receiving the request.
Read: Globe's Data Breach – Almost 9000 Subscribers Affected
NOTE: The PTEs also have the option to automatically and remotely unlock the phones of their clients for free. They were mandated not to charge an additional fee to unlock the phone.
What if a device is not eligible for unlocking?
In the event that a certain device is not eligible to be unlocked, the NTC commanded PTEs to provide appropriate explanations on why a certain device cannot complete unlocking. Should a certain PTE need additional time in unlocking a device, they should also make their clients aware.
The memorandum warned all PTEs that if they do not abide by any of these mandates, there will be repercussions.
Read: LOOK: President Duterte Threatened to Shut Down PLDT if it Doesn't Add More Lines for Their Hotline
PTEs that fail to comply with any of the obligations—the phone unlocking policy— shall be a cause for the imposition of applicable penalties provided in subsisting laws, rules, and regulations.
The Philippine Long Distance Telephone Company (PLDT-Smart) and Globe Telecommunications sent their approval of the new policy. They clarified that they will religiously abide to these new rules.
When will the policy take effect?
As per NTC's new mandate, the policy shall take effect on the 18th of June 2019. This is fifteen (15) days after its official publication which was on the 3rd of June, 2019.
So, if you are on a postpaid plan, you don't need to worry about your phones anymore even if you're traveling abroad. Once you request your phones to be unlocked, the PTEs should comply with the NTC's requirement of phone unlocking.
Why is an unlocked phone important?
We Filipinos love to travel and having an unlocked phone means that we can use whatever service provider available and use it in our phones.
Read: Bayad Center Clients Targeted by Bill Payment Scam
It also deems flexibility to utilize whatever service we choose to—if we are traveling, if we need to adjust and switch providers, the DICT looks to have this implementation to be effective for the betterment of the Philippine telephony service.
Last December of 2018, the Department of Information and Communications Technology (DICT) instructed the National Telecommunications Commission (NTC) to publicize the rules for telecommunication entities and organizations the mandatory phone unlocking possibility after the lock-in period.
Source: YugaTech