If you haven't tried Jamba Juice, then you're missing half of your life. Jamba Juice is a world class brand which offers healthy juices to the public. Unlike other smoothies and milkshakes with flavored powder, Jamba Juice recreates this by serving healthy veggies and fruits to the public. They're the pioneer in healthy milkshake serving and should be regarded as a successful food chain.
Last Thursday, however, Jamba Juice made the announcement that they will be removing the Juice off of their brand name. Why, though? Learn why Jamba Juice drops the product off of their name and other changes, too.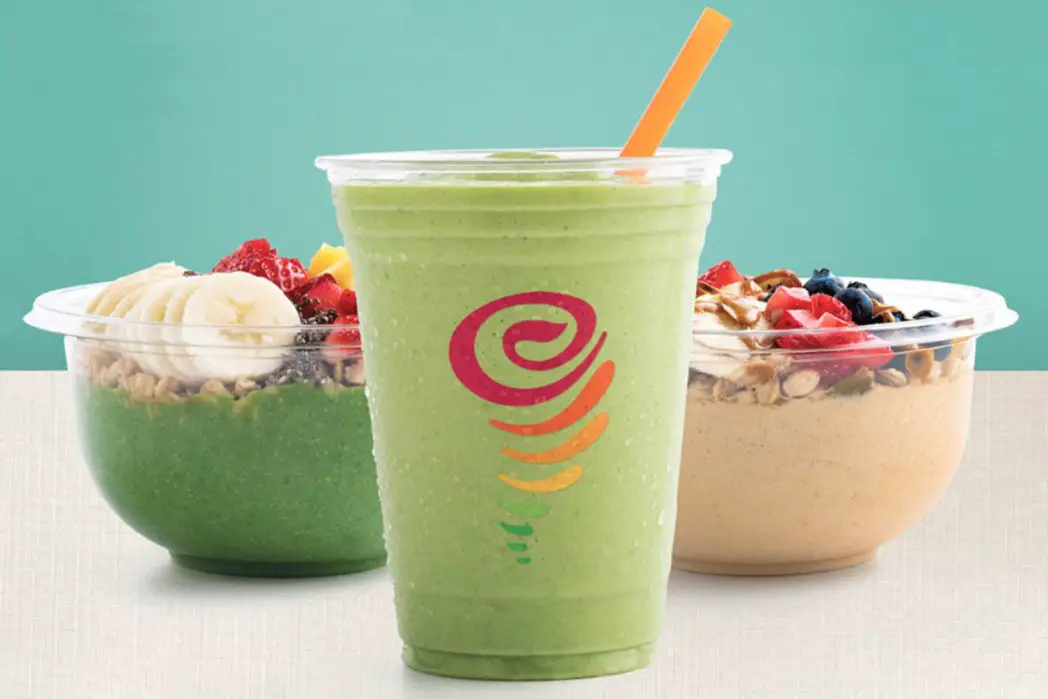 Jamba
Thursday, June 6th, 2019, Jamba Juice announced that they're finally dropping the "juice" from their name. Along with their announcement, they tried explaining why do such a bold move.
Read: The New McDonald's Milk Tea
The reason why Jamba Juice dropped the "Juice" off of their brand name
As per the food chain giant, a one-word name would reflect better in a menu. Also, they said that juices aren't the only thing they're offering—they also offer healthy smoothies, sandwiches, bowls that are made to order, and a lot more!
Their product-line has changed since then and this is why thousands, if not millions, of people visit them each day.
Read: 5 Coziest Coffee Shops in and around the Metro
In addition to that reason, Jamba is also going to reach further, touching more and more products, bowls, sandwiches, and healthier food and this is one of the main reasons on the decision of them dropping juice. 
New things in store for Jamba
Jamba Juice fans might feel a little bit nostalgic because for years, Jamba Juice gained its reputation as "Jamba Juice." However, the company said that they have been referring to the brand as Jamba. This isn't a problem though, according to them and it's not just because of that.
The official publication of their name change is actually a stem of a bigger and a better modernization and modification initiative for the company who has been in the food chain business for more than three (3) decades.
Read: Need Luxury Brands? This Online Shop Will Let You Rent Luxury Items For a Cheap Price!
Jamba Juice drops the juice in their name, so what? Well, this modernization move that they've made included the fact that they are coming up with a new smartphone application. Yes, a new and improved, cutting-edge Jamba app will become available for mobile lovers.
They're also planning on remodeling their stores through its theme. More so, they also look forward to expanding the delivery options that they currently offer through Postmates and Uber Eats because now, we can order it through FoodPanda and HonestBee. With their expansion plan, they're plotting to include other courier services.
New menu?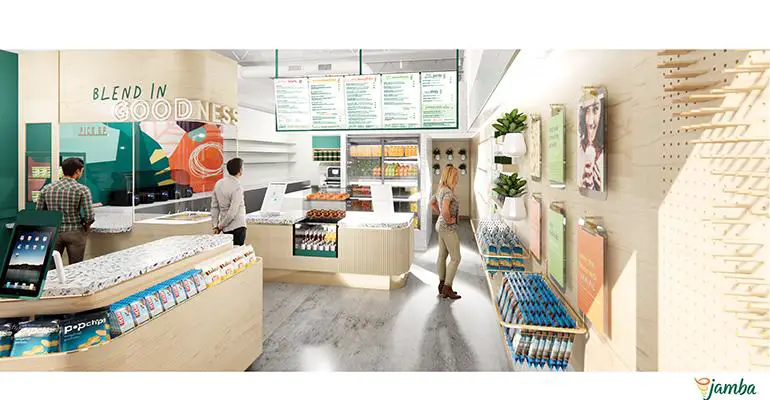 Although Jamba had a lot of modifications, it's uncertain and unclear whether or not a wide variety of products will be available. They said that they are doing what they can to keep what they've started with plant-based alternatives—what they're known for.
They did, however, say that they will have beverages that will include pea protein, spirulina, and oat milk, ingredients that not a lot of other smoothie brands are capable of handling.
Read: Easiest and Best Countries Filipinos can Immigrate to
Executive Editor of Beverage Digest, Duane Stanford, said that the categories of the food and beverage industry is falling out of their natural context.
Food and beverage category lines are blurring so fast, especially in the premium functional segment, that it no longer makes sense to limit a brand's identity. Smart brands are creating platforms that have meaning and meet consumers wherever they are."
Historically, dropping a name off of your brand name hurts as it negatively impacted soda sales in the United States of America (U.S.A.). So, Jamba is set to a long and rocky journey as they start to let people know of the changes they're planning to be in under.
The real change, as per Jamba, is that they plan on decreasing the amount of sugar from their drinks. This simply means that the drinks they will be serving starting this year will contain reduced-suga.
Read: Fried Chicken Linked with Higher Risk of Death for Women – Study Shows
Geoff Henry, Jamba's President, said that they are answering to what they really are—a healthy drink and smoothie provider.
We're staying true to our heritage as an innovator in the space and refreshing the brand to stay focused on how we can make it easier, better and faster for guests to live a more active lifestyle."
Would Jamba also rebrand their logo?
Oh, before we forget, Jamba Juice drops the juice off of their name and won't actually leave people the nostalgic feeling it gives them. This is why they will have a refreshed menu, a new loyalty program, slogan, and yes—a new logo.
Their new slogan will be Smoothies. Juices. Bowls. I know what you're thinking, not your ordinary slogan, I know.
As per their announcements, about 800 US stores will be undergoing remodeling and renovation at a later time this year. According to them, they are dedicated in providing customers and clients with the ambiance that they're planning to get—for visiting their stores.
Read: Marlboro's Plans to Stop Producing Cigarettes
Instead of the bright greens and oranges that Jamba Juice currently uses, they'll substantially shift their styling to feature calmer colors partnered up with light wood. This, according to them, would really bring out the BEST in Jamba.
A lot of new things are actually in store for Jamba Juice fans and hopefully, they easily adapt to the dropping of the juice in their name.
Last year, the same thing happened for the old and well-known brand Dunkin' Donuts as they decided to drop the 'donuts' off of their brand name. This makeover by Dunkin', however, is an effort of relabeling their brand and product-line to be beverages, not donuts as the company decided to focus more on their beverages like teas, coffees, and fast-to-prepare food and snacks.
Are you a Jamba Juice fan? Have you been munching on Jamba Juice since you were a kid that won't go out alone? If you are, then a lot of things are actually in store for you with the change they are planning.
This grand move and decision that Jamba Juice drops the juice off of their brand name is not just rebranding—it is a total makeover and a new experience as they set-off a brand new journey business-wise and consumer-wise.