As we and our technology progress each day, so does those who want to take advantage and gain profit by scamming others. Recently a new type of scam circulated over the social networking site Facebook and it involved the company that most of us are transacting with to pay our bills – Bayad Centers.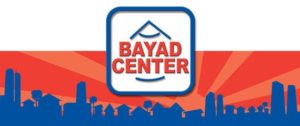 Are Bayad Centers just the medium that fraudsters use?
Unfortunately, no. Scammers and fraudsters try to execute different experiments and techniques to trick people. More so, they even try to get access to websites and encrypted web pages for them to have access to it. Cyber criminals will try and try to get into things they should NEVER be in in the first place to trick people and to get what they want – steal private and personal information.
Read: You Got Scammed – What Do You Do And How Do You Report Scams?
Just recently, a new breed of scammers are circling the net, trying to phish people into their new scams. As we mentioned earlier, they tried involving the system of one of the most prominent organizations that most Filipinos use everyday and that is the Bayad Center. 
What is the Bayad Center?
The Bayad Center, if you are not familiar with it, is the country's leading outsourced payments industry. Basing it on what it's called, it is a system where payments are made in order for people to transact even if they are in both ends of the country. More so, it is used by some institutions as a form of third-party collector to deliver the funds intended to be paid to them for people to be able to pay easier and more comfortably.
With the new modus of a specific set of scammers, we need to take extra precautions to avoid being scammed by this new dark project. With their new scam, people might be able to have access to the payment you made and other personal information you don't need shared.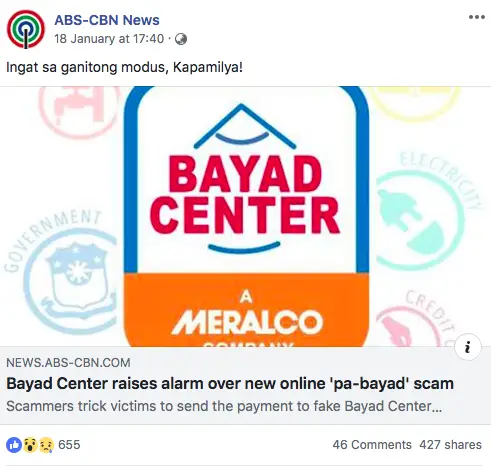 A post has been published by the Official page of Bayad Center on Friday, January 11, stating that there was a Facebook account copying their original page. The said account was successful in copying both their logo and page information. They actually even tried to look authentic so it would be easy for them to be able to trick others into transacting with them.
As stated in their official page, specifically, the fake account tried to give advisories stating that Bayad Center's system will be undergoing an upgrade for two (2) days and for those who really need to make a payment, a phone number was posted in which they may contact and send money over to process the bills they wish to settle.
The said bogus account has been releasing advisories intended to mislead and confuse the public for its personal gain. As Bayad Center copycats using our name and logo have been circulating around social media, we advise the paying public to exercise extra caution in dealing with entities, especially involving the payment of bills."
There were neither records nor reports of online users who fell for the said trick. However, this does prove that if you ever want to do a transaction online, it's always best to make sure that you're dealing with a legitimate person or company before proceeding.
Read: How to avoid Text Scams
This type of scam might be new to some, but it's pretty common if you take a look at Facebook and different websites. If you further take a look and do a little bit of searching, you'll see that there are many fake accounts of different companies or services circulating on this sites.
To cite an example, one service that has a few copycat accounts would be Paymaya, and those fake ones usually have the same goals.
In the end, the page of Bayad Center advised all clients to first check Authorized Partners via their website or to contact their official Facebook page @bayadcenterofficial when they are having doubts. In addition to that, if anyone wants to file a report on a similar incident, their hotline: (02) 672-5777. Alternatively, (0917) 836-3000 is also open as well.
Read: Investment Scams Online You Need to Watch Out For
What do you think about the new said scam? Could this type of scam affect Filipinos who actually live in the face of scam and fraud? Let us know what you think and be sure to double check everything that you visit on the internet. This is where the expression "think before you click" comes in handy.