Baguio city, one of the few best destinations here in our country that foreigners and travelers love, announced that there will be changes in the rules and regulations in their public places.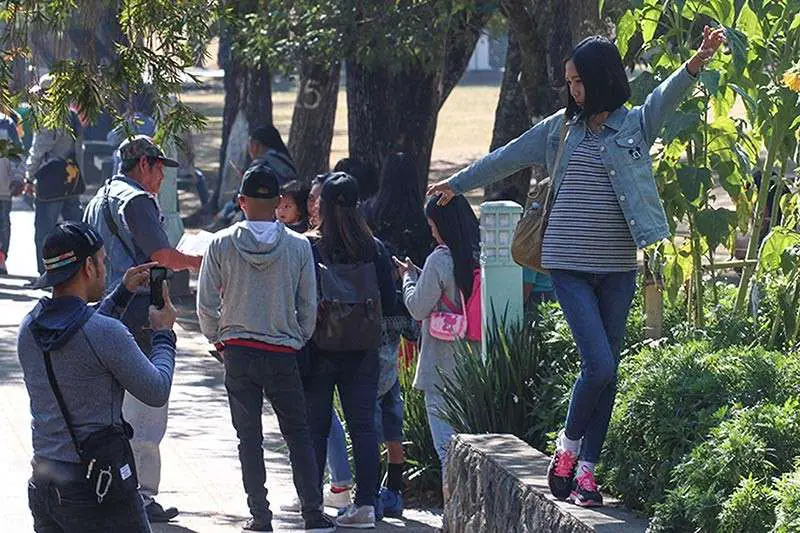 Just recently, we posted an article about Baguio City hitting a temperature less than 10 degrees Celsius which actually is recorded as one of the coldest temperatures the city has ever seen.
Read: Baguio City Temperature Drops to 9.8ºC
Aside from that news, governance of the city also made a mention which talked about lovers who display affection in public places like parks. As per them, public display of affection (PDA) will no longer be allowed in parks.
Why did Baguio city choose parks for this ordinance?
The city governance of Baguio believes that parks are a place for children and is not for lovers to display their affection.
In the event that the City Council approves the proposed ordinance that prohibits lovers to display affection in parks, fines can be implemented, meaning the accused would have to pay certain fines.
If a proposed ordinance is approved by the city council, couples who engage in public display of affection (PDA) may just find themselves paying fines, which could otherwise be used as their date money.
As per the ordinance sent out to the media, Baguio city prohibits PDA in parks because these places are for kids, children, and a place where families can bond with the nature.
Read: Want a Faster Travel From Baguio to La Union?
Children's Park is a fun-filled area for kids and a favorite family destination in the famous Burnham Park. A place where families have a great time to bond with relatives and friends," a copy of the ordinance released to the media said.
In addition to that statement, in the copy of the ordinance, it also said that the reason why they are trying to implement this is that they've seen lovers in different ages that display intimate acts in public places where people – children can see.
However, it has been observed that lovers from all ages often choose the same as a dating site and do private and intimate acts which are inappropriate for the children to see. These inappropriate acts are inimical to the welfare and moral of the children visiting the park, hence, it must be regulated."
People who would be caught violating this rule would have to pay for a fine of P500.00 for the first offense; P1,000.00 for the second offense; lastly, P2,000.00 for the following offenses that would recur.
What do you think about this ordinance? It is just right that people follow these rules? Would this help Baguio in maintaining innocence from children? If tihs ordinance sees a change, then the country might want to consider expanding this specific rule.
Read: Anti-Profanity Ordinance, Successfully Passed in Baguio
Recently, Baguio city passed an ordinance that bans the use of profanity in their language. Now, they are aiming to moderate the display of affection from lovers.