There are certain groups of people who are not capable of supporting their children, students and learners financially for education. This is where scholarships and other benefits come in. Here in the Philippines, the Department of Education (DepEd) is part of the few who provides such benefits and scholarships. As per them, scholarships should always be  based on the standing of a specific learner academically.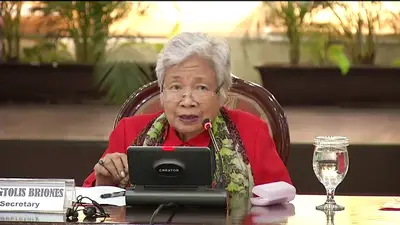 Government Scholarships is the program set forth by the government to help people who are in need financially to get through studying and for them to finish a specific degree. However, what really is the basis to get a scholarship?
Read: DepEd Sets Age Limit For Kindergarten Students
As we're used to, scholarships are given to those who have excellent academic standings or track. Those who have potential and high grades shine and they could get to schools they want and they are helped financially by either being given allowances or their tuition would be subsidized or fully covered.
But just recently, a proposition was made by the chairperson of the National Youth Commission (NYC), Ronald Cardema, stating that scholarships should be given to those who have the right priority and have those who are allied to the political left to be stripped of the scholarship they have.
Well, all of these are just suggestions but the Department of Education (DepEd) stepped in last Wednesday, the 20th of February 2019, to give their side and to further clarify things.
Read: What is an Online Voucher for K11 – K12?
The DepEd said that the awarding of government scholarships would and should always be by looking at the academic standing and not the engagement or the status of what a student does.
Education Secretary Leonor during a media briefing said that scholarships should not be removed because a student is engaged in other activities. It should be by identifying the honor or what the student's standing is. She said as follows:
Hindi tinatanggalan mo ng scholarship dahil engaged in other activities. Even in high school and elementary ine-encourage natin 'yung notion ng the 'whole child or the whole learner, whole personality.' Pati pag-identify ng honor students kasama 'yung extracurricular activities so bottomline, sa scholarships of course is academic standings (ang basis)." 
So clearly, the DepEd stands to reject the proposal of Cardema. However, Cardema explained that the reason why he proposed this is because he said that so-called anti-government scholars (those who questions the governments' decisions) are "fighting the majority of the Filipino People and also not fulfilling their roles as the expected breadwinners who will uplift their families and as our hope in strengthening our country."
Read: DepEd's "No Homework on Weekends Policy" Being Pushed to Private Schools
But does this really justify the means? I mean, are people really entitled to the freedom of speech? Well, that is why we are a democratic country. We are allowed to provide our opinions and that's what make our government and country.
Some senators also are against this, as well as the Secretary of Justice Menardo I. Guevarra. He, along with other senators, said that the proposition would strip students of their rights.
Read: Road Etiquette and Safety Education to be Included in the K to 12 Curriculum
On the same day as well, Malacanang released a statement about the said topic and mentioned that President Duterte will not sign any order that would withdraw scholarships from students without any proper evidence that they are doing efforts to destabilize the government.