All of us were able to experience participating in some kind of sports. Most of us love to engage in sports like basketball, volleyball, badminton, tennis etc. because it keeps us active. As a matter of fact, engaging in sports is one of the best activities. It's not just beneficial for you physically, but mentally as well.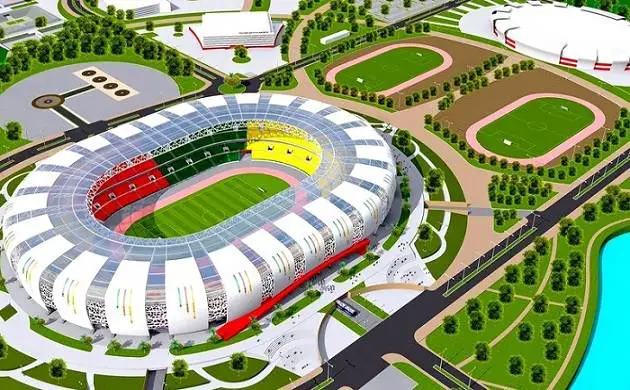 Good news for you sports lovers out there because a new law has been passed. In addition to that, this law mandates the rise of the Philippine Sports Training Center in Pangasinan. Yes, you've read that right. There will be a complex or a center mainly used for the purpose of sports which will be located in one of the most known places in the country which is in Pangasinan. 
Read: Billiard Tables to be Installed in Schools to Lessen Students Who "Cut Classes"
What is the Philippine Sports Training Center (PSTC)?
The Philippines Sports Training Center (PSTC) is currently a proposed complex which should be under construction by the year 2020 and be finished approximately by the year 2022.
It is set to rise in the province of Pangasinan in the municipality of Rosales. Once it is finished, it would then be the official training facility of those in the Philippine National Teams who participate and represent the country in terms of international competitions.
The budget that has been allotted to complete the complex is a shocking P3.5 billion; this is the total budget to complete up to the furnishing of the said complex.
Facility-wise, as per the PNA (Philippine News Agency), people can expect a few advancements and dedications in the complex. Here are some of what's expected to be built inside the complex:
Baseball field,

Beach Volleyball courts,

Bowling Center,

Swimming and Diving Pool,

Football field,

Gymnastics center/s

Those are just a few of the reported fields that will be seen in the near future when the PTSC opens. However, there are still a lot to be prepared for especially since the Filipinos are serious about competing internationally.
Read: The Philippines, Planning on Building a Pollution-Free City that cost $14 billion
Why did the government decide to locate it in Pangasinan and not closer to the Metro?
You might ask yourself, why Pangasinan of all places? Shouldn't it be put near the cities in order for it to be closer and easier for competitors and people who are interested in being in the complex?
Well there is a good reason for that, according to the government. Currently, the home of athletes is the Rizal Memorial Sports Complex located in Manila meaning that we already have one sports complex here. So, adding another one might just null the effect of having a sports complex near the Metro and inside Manila.
They decided to place it in Pangasinan because the government thinks that locating it in the said place gives the people from the province the opportunity to engage in sports more often. More so, it provides a wide array of people who can be trained to join international competitions. Also this could help out-of-school youth to find a hobby or sport that they could like while they are out of school.
What is enclosed and stated in the said Republic Act?
Republic Act (R.A.) No. 6847  or most commonly known as "The Philippines Sports Commission Act" as stated in the books. According to it, this is
AN ACT CREATING AND ESTABLISHING THE PHILIPPINE SPORTS COMMISSION, DEFINING ITS POWERS, FUNCTIONS AND RESPONSIBILITIES, APPROPRIATING FUNDS THEREFOR, AND FOR OTHER PURPOSES."
Its main objective is to promote sports to those who are willing to try it. In addition to that, it also aims to further improve the capabilities of those who are in our international team giving them world class and high-grade facilities to further improve and enhance the way they train. 
Read: Universal Health Care Bill, Approved by Duterte
Now as mandated by law, the Philippine Sports Training Center or PSTC, would also be a Sports Science Center and Research Hub which would be looked over and observed by the Philippine Sports Institute (PSI). This way, they will be able to monitor Philippine athletes to ensure that they are doing things correctly. 
Now what do you think of this new complex? If you aren't aware, the  person who proposed this is specific law is our dearest Senator Manny Pacquiao, who is a famous Filipino boxer known all over the globe because of his potential and his tremendous knockout abilities. This means that he knows how important good facilities are for people to train properly. All in all, everyone would benefit in this complex.