Ever since Mayor Francisco "Isko" Moreno Domagoso took charge in the city of Manila, citizens saw change. A change that was clearly a positive thing for everyone. One of the most noticeable acts that Mayor Isko Moreno did was the cleaning of the infamous streets of Divisoria.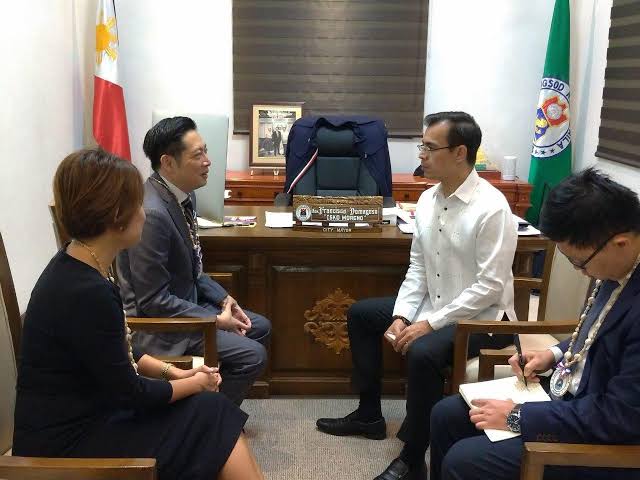 Another was that Mayor Isko Moreno gave the order that all schools, both public and private schools in Manila to rid of the names of politicians off of schools buildings and walls. Clearly, he just wants the betterment of everything in his city.
Read: Duterte Will Fire 64 Customs Officials
Last Thursday, August 8th 2019, Mayor Isko Moreno said that he has the plans to turn Manila City into a Smart City that would better serve the citizens and officials of the city.
Manila into a Smart City
In an interview with the Manila Mayor, he mentioned that he conducted a meeting about the relevant elements of establishing a smart city with the Commercial Section of the United States of America (U.S.) embassy.
They had discussions everything about what makes up a great smart city which are: traffic management and prevention, enhanced flood monitoring and prevention, and the issuance of the Manila identification (I.D.) to its residents.
Read: Anti-Profanity Ordinance, Successfully Passed in Baguio
He explained that if he decides to turn Manila City into a smart city, the lives of students, workers, and everyone who would pay a visit to the city would be easier and better.
Smart city is, how I can make your life easier as a citizen, so, these things like technology, study, infrastructure, human development. Smart in such a way you address every sector of the society, you accept there is a problem and you address it."
He further explains that the U.S. already drew the design of the city which is dubbed as the "Smart City of Manila." Moreno says that in his administration, he will be pushing for the digitalization and development of all local governments. As of this current moment, he said, software and hardware developments are in the works.
Manila City's flood problem
And if you weren't aware, the city of Manila has an outstanding problem with flooding. The city is known to be one of the worst cities in the country when it comes to flooding.
Read: US Citizenship and Immigration Halts Operations in Manila
Moreno said that his definite priority in mending the city is by fixing its problems with flooding as it is one of the hindrances of the city being healthy.
When I was asked what we want to prioritize, sabi ko (I said), once and for all, study Manila geographically with regard to the flooding problem of the city para magkaroon ng (so there could be a) drainage plan, catch basin, everything that will address the flooding in Manila because I told the group of US ambassador, the country is a tropical country and we'll be experiencing lots of rain, within 8 months there will be rain in between."
Mayor Isko's point is clear—he wants overall fixation of the problem that the city is having. And, he wants to start it by fixing drainage problems that it has.
He continues to say that even if the rain isn't that heavy—floods start. Even if the rainfall is at its mininum, floods might be present.
Nagbabaha kapag bugso ng ulan pero humuhupa rin naman (It floods when it rains but it also subsides). If it will take 20 years, 30 years, 15 years, 10 years to make Manila flood-free, I will go that path."
So no matter how long it will take for the city to be rid off of the flooding problem, Mayor Isko Moreno really puts emphasis on fixing it.
Manila ID issuance
One (1) key thing that would definitely make Manila City a smart city is organization. When all Manila residents are given their Manila IDs, everyone will be distinguished and no one can evade the law.
Read: The Metro Manila Subway Construction to Start Today
As per Moreno and his administration, they are currently speculating on the feasibility of this Manila ID. However, the U.S. already made the promise or committment that they will be assisting Manila City with its endeavors.
Kailangan ko muna iyan idiskurso sa city council (I need to discuss that [resident ID benefits] first with the city council)."
The plans of Isko Moreno to turn Manila City into a smart city is actually legitimate. It would, of course, take time but hey, when this happens, everyone will benefit.
What are your thoughts about the plans of Mayor Isko Moreno to turn Manila City into a smart city? Would this help with the current conditions our country has? Or could this just add up to the problem the Philippines is experiencing?