Angkas has been one of the many resorts of people who deal with traffic their whole lives. As a matter of fact, this has been considered by many people to be their main source of transportation if they feel like ride-hailing services like Grab Car prices are over the roof!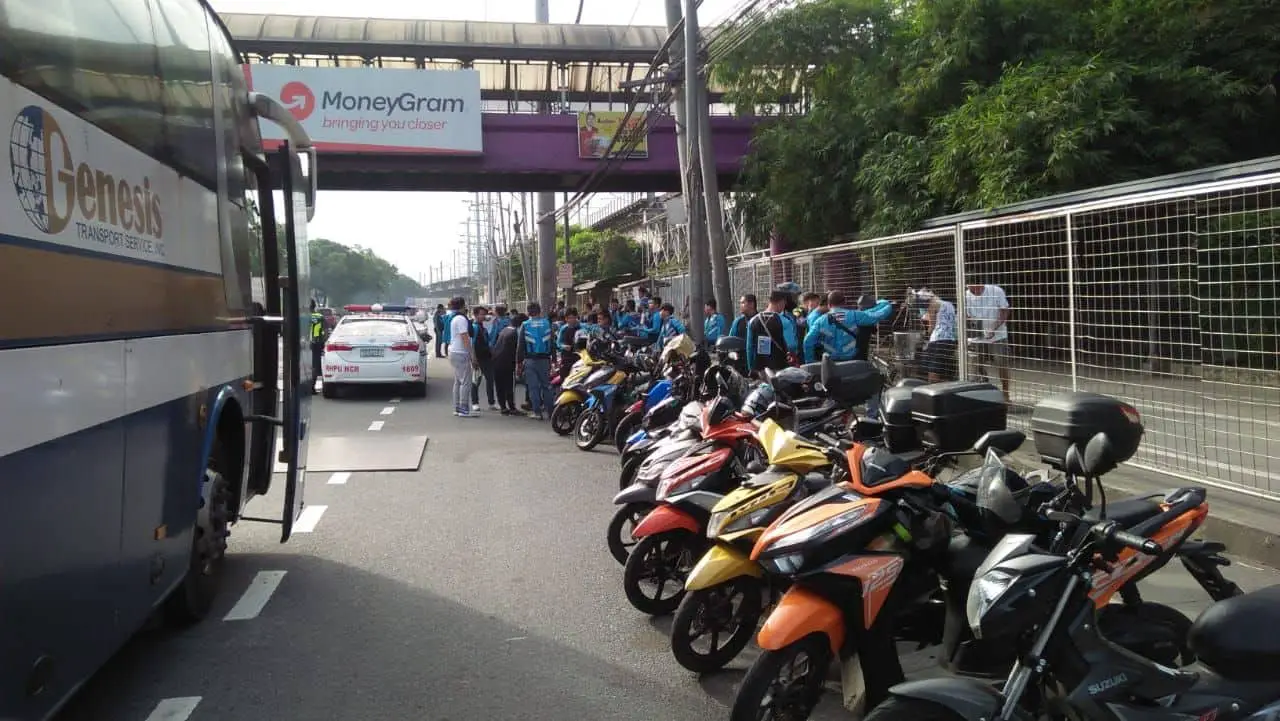 Well, to all Angkas lovers, you might love Angkas more now because they're giving free Angkas rides from today, Tuesday until Thursday because of the mishap that is happening with the LRT-2; we'll discuss more of that later but first, let us know more about the free Angkas rides we all are excited about.
Read: MRT and LRT Lines Banned Liquids in Trains
Would these free Angkas rides run for the whole day?
According to Angkas, they would be providing these free Angkas rides starting today at 8:00 A.M. until 10:00 A.M. and from 5:00 P.M. until 7:00 P.M. As you can notice, these times are considered to be the "rush hours" of these routes.
Free rides from Recto to Santolan Station (and vice-versa), anyone? ? pic.twitter.com/JuokulxQD1

— Angkas (@angkas) October 8, 2019
As you may be seeing in the tweet, they're offering free Angkas rides from Santolan to Recto, and vice versa to commuters who are heavily affected by the LRT-2's problems.
Read: People Who Commute in Pasig, Brace Yourselves for the Traffic Because it Will Worsen Because of Road and Bridge Repairs
But why are they giving free rides?
As we all are aware of, if not most, the Light Rail Transit (LRT) System 2 announced last weekend that there would be maintenance in the LRT-2 trains. The cause of this is because of the explosion of its rectifier-transformer between the stations Katipunan and Anonas.
Although the LRT management said that they have resumed partial operations today, at 6:00 A.M. from Cubao going to Recto, many people still felt inconvenience because of it.
Read: What Causes Metro Manila Traffic? Here's What's Causing it, According to the MMDA
Nevertheless, Angkas is giving every commuter a big pat on the back for doing what they are doing everyday despite problems with their daily commute.
Are you affected by the problem after the transformer explosion? Have you experienced any inconvenience because of the limited operations of the LRT-2? If so, then you can take advantage of the free Angkas rides that the Angkas management is giving from Tuesday to Thursday.
Who gave assistance to all affected commuters as well?
Regulators gave the special permit to a total of eighty-nine (89) buses earlier to be able to bring LRT-2 passengers to their destinations; a big help to the injured commute of daily commuters.
In addition to that, the Philippine Coast Guard (PCG) also deployed extra public utility vehicles (PUVs) on the route to assist all commuters traversing the Santolan to Recto (and vice versa) route.
Hopefully, other ride-hailing services do the same thing; not just the Metropolitan Manila Development Authority (MMDA) or any other government agency; but of course, we do pray for the fast recovery and fixing of the LRT2.
Read: A Total of Twenty (20) New Tollways, to be Added in SCTEX for Less Traffic Congestion
Would Angkas only be giving free rides this week?
Angkas made the announcement earlier today and said that this promo or aid would only be available until Thursday. Who knows, though? Maybe Angkas realizes that the help they're providing is actually more than just earning; the simple fact that netizens and employees are acknowledging their work is already enough for them.
Source/s: GMA Network | ABS-CBN News