Italy is the country next to China that has been hit by the worst case of the 2019 Coronavirus Disease (COVID-19). In fact, in the past week, there were news stories that told the public about how severe the situation was; and unfortunately, it has yet to reach its peak.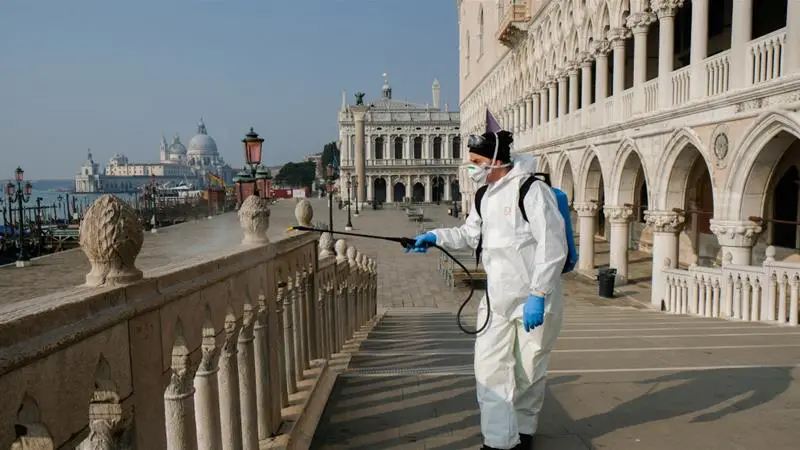 Giuseppe Conte, the Prime Minister of Italy, warned the people – the entire country that it is still in the process of entering "the most dangerous" and the "riskiest weeks." Yes, you read that right – it's still not at its worst.
Even when there was a 24-hour span where more than 600 people experienced fatalities because of the virus, it's still not the worst. That led to the decision that 80-year-old and older Italians will not receive intensive care should the crisis become worse; under the emergency plans that are proposed in Turin .
Read: Free 2019 Coronavirus Disease (COVID-19) Testing; Will be Shouldered by the PhilHealth
Emergency plans being proposed
According to the proposal, Civil Protection Officials warn the entire country that it's going to be significant or necessary to only apply criteria for intensive treatment if the patients are storming in. In addition, they said that there wouldn't be a single way how they can accommodate millions of people if it deems it to be.
The criteria that the country will resort to would be to treat and to include caring for people who are below 80 years old.
Read: President Rodrigo Duterte Urged Business Owners and Employers to Give 13th Month Pay in Advance
Why would 80-year-old and older Italians be left?
As per the doctors and the national health officials of the country, they've already described making life-or-death decisions about treatment. In fact, they're certain of how they'll be able to help the country by setting up a criteria on who'll be treated and cured.
Read: Common Everyday Things That can Put You at Risk For the 2019 Coronavirus Disease (COVID-19) Infection
According to one doctor, a patient's fate is going to be decided by health conditions and age. The doctor even said that this is the reason why it's not a war.
What other criteria is there?
Because Italy is the only country in Europe that has hit more than 1,500 fatalities, it's imperative to consider that they should have and draft a unique and an effective plan to carry out complete and successful treatments.
80-year-old and older Italians would already be considered as fatality should they not deem to recover by themselves. Apart from that, however, there are other things that the government is looking at, and that includes:
A patient's other health conditions
The likeliness to survive resuscitation
Read: The Department of Labor and Employment (DOLE) Urges Employers to Allow Extra Leaves For Their Employees Due to the COVID-19
As per the document, the criteria will be effective when the time comes that it's almost impossible for them to provide the intensive care services that they are capable of giving.
Should it become impossible to provide all patients with intensive care services, it will be necessary to apply criteria for access to intensive treatment, which depends on the limited resources available."
Not yet reached its "peak"
In light of what Prime Minister Giuseppe Conte was saying, Scientists and researchers told them that they haven't reached the peak yet. In fact, this week and the coming would be the riskiest and the most dangerous weeks; they are calling for the cooperation and the assistance of all who can.
Read: The 2019 Coronavirus Disease (COVID-19) Has Mutated And It's a Lot Scarier
Scientists tell us that we have not yet reached the peak. These are the riskiest weeks and we need the utmost precaution. Things like people leaving Milan on weekends to spend time with their family or at their residences in the south must absolutely stop. We can no longer afford behavioral errors."
Outside China, where it's considered to be the epicenter of this, Italy comes next to be the country with the most number of confirmed cases and the most number of fatalities recorded.
Read: DOLE Will Help More Than 6,000 Workers Who Are Out of Jobs
The surprising thing about this is that it happened in merely just in a week or two. But with their resolution to not provide treatment or care for 80-year-old and older Italians, can this help in mending and putting ease to the situation? Would they be able to focus on doing the better and the right thing of helping their residents?
As of this moment, the most recent news about the COVID-19 in Italy is with the document that said 80-year-old and older Italians are not to receive intensive care treatment should the situation worsen. And yes, that's what their resolution is to control and to oversee the flow of patients in their hospitals. For now, let's hope and pray that it does not get to that point.
Source: Daily Mail UK