Now, all of us are aware of what the 2019 Coronavirus Disease is. According to experts, it is closely related to the common flu; where a patient diagnosed with it can experience some flu symptoms including fever, sore throat, colds, muscle and chest pains, and the like. And if we are experiencing this, why does health authorities tell us to avoid taking Ibuprofen?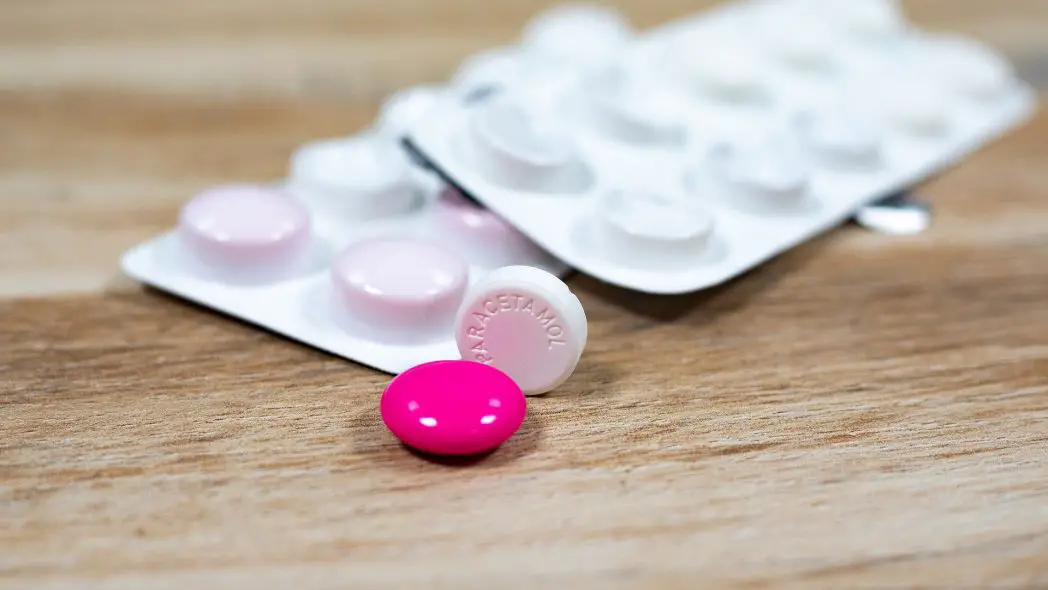 To combat flu, people are accustomed to taking pain relievers such as Paracetamol, Aspirin, and Ibuprofen, right? Well, the World Health Organization (WHO) advises everyone to avoid taking Ibuprofen when they are showing signs and symptoms of the COVID-19 infection.
Read: 80-Year-Old and Older Italians to Not Receive Treatment If Hit With Coronavirus
Why you need to avoid taking Ibuprofen
Ibuprofen, in its natural state, is known and considered to be a drug to reduce inflammation. When it is taken, Ibuprofen produces chemicals that would block and kill prostaglandin production. Prostaglandins are a group of lipids that causes pain, injury, illness, and inflammation; it is produced in the brain.
Therefore, when you take in Ibuprofen, you are blocking these lipids, causing you not to feel anything.
The warning from the WHO came from Olivier Veran, the French Health Minister after a study as per the Lancet Medical Journal. The study mainly hypothesized the fact that an enzyme in pain killing drugs, such as Ibuprofen, can worsen the scenarios and cases of patients with COVID-19.
Read: Beer to be an Alternative to Aspirin?
Christian Lindmeier, Spokesman of WHO, told United Nations (UN) Health Agency Experts that they are still in the process of studying it. However, in the mean time, instead of using Ibuprofen, they suggest to use Paracetamol instead.
We are looking into this to give further guidance. In the meantime, we recommend using rather paracetamol, and do not use ibuprofen as a self-medication. That's important. However, if Ibuprofen had been "'prescribed by the healthcare professionals, then, of course, that's up to them.'"
Based on French health experts, if we are to take pain killing medication, it would be better to avoid taking Ibuprofen; take Paracetamol instead. This is until the time they come up with a final result.
Read: Headache or Any Type of Body Pain? The Differences of Tylenol, Aspirin, Advil, and Aleve Gathered!
Ibuprofen factors can "aggravate" COVID-19 Infections
The comments about Ibuprofen being dangerous when you are experiencing COVID-19 symptoms came after the reading of Veran's tweet warning people to avoid taking Ibuprofen or other anti-inflammatory drugs.
As per them, it can aggravate and deeply worsen the situation; possibly leading to the symptoms becoming worse and more grave.
Read: Local Government Units (LGUs) to Provide Public Transport Alternatives For Workers Exempted From Quarantine
What about patients who are already taking anti-inflammatory drugs?
According to Veran, when a person is experiencing signs and symptoms of a flu or a fever, taking Paracetamol would be the best, simplest, and safest thing to do. In addition to that, he also said that patients who are being treated with Ibuprofen should ask advice from their healthcare practitioners.
Similar to any type of drugs, Paracetamol should be taken in accordance to the recommended dose. Taking too much Paracetamol can cause permanent and grave damage to the liver.
So if you are, in any way, experiencing symptoms of the infamous COVID-19 infection, avoid taking Ibuprofen; take Paracetamol instead but still seek help or advice from healthcare practitioners.
Read: Free 2019 Coronavirus Disease (COVID-19) Testing; Will be Shouldered by the PhilHealth
Global condition in accordance to the COVID-19 outbreak
With the COVID-19 infecting more than 200,000 people worldwide; causing 8,200+ fatalities, it really is a disease or an infection that needs to be taken seriously. The COVID-19 can cause mild symptoms in most people but in its worst cases, it can cause pneumonia, or a lung infection – this leads to multiple organ failure.
The COVID-19 outbreak is not the real reason why French authorities and health experts advised not to use Ibuprofen. Even before all of this, they already had serious thoughts about the effects of Ibuprofen or other anti-inflammatory drugs.
Read: The Department of Labor and Employment (DOLE) Will Answer All Employee Payments Without Leave Credits
Several Ibuprofen drugs that we know include Nurofen, Advil, Duexis, and many more. But based on the recommendation sent by WHO, we need to avoid taking Ibuprofen in the event that we are experiencing symptoms and signs of COVID-19.
What drug companies have to say about this
In light of the recent statement by WHO, several pharmaceutical companies voiced out their opinion on the matter.
One representative for the Reckitt Benckiser, a well-established British pharma company, who is well-known to make Nurofen and other Ibuprofen drugs, said in a statement that they are fully aware of the concerns raised about Ibuprofen or steriodal and non-steroidal anti-inflammatory (NSAIDs) to relieve and alleviate COVID-19 symptoms.
Read: The Professional Regulation Commission (PRC) Cancels and Postpones the Scheduled March and April 2020 Licensure Exams
In addition to that, the spokesperson said that they firmly believe that there are no Scientific links for this to be true. But to be safe, their company, Reckitt Benckiser is working hand-in-hand with the European Medicines Agency (EMA), the World Health Organization (WHO), as well as other health authorities in resolving the issue.
We do not currently believe there is any proven scientific evidence linking over-the-counter use of ibuprofen to the aggravation of COVID-19. We are engaging with the WHO, EMA (the European Medicines Agency) and other local health authorities on the issue. We would provide any additional information or guidance necessary for the safe use of our products following any such evaluation."
Final Verdict
It was the WHO that recommended to avoid taking Ibuprofen to alleviate COVID-19 symptoms. It's not some local health authority who you can doubt. But with that; with us being used to taking Ibuprofen for severe and for continuous pains; with us some of us who have grown accustomed to and dependent in using NSAIDs, what can we do?
Read: Curfew For Minors For Safety as Per the National Capital Region Police Office (NCRPO)
There are some health agencies who believe that this is somehow connected to "other respiratory infections" which suggest that Ibuprofen is linked to more complications and severe illnesses.
There are some experts who believe that the power of Ibuprofen can "dampen" the immune response of our bodies; making our immune systems weaker. University of Reading Professor Prof Parastou Donyai said that she has never came across a person taking Ibuprofen for COVID-19 who are putting themselves at additional risk.
There are many studies that suggest ibuprofen use during a respiratory infection can result in worsening of the disease or other complications. I have not seen any scientific evidence that clearly shows a totally healthy 25 year old taking ibuprofen for symptoms of COVID-19 is putting themselves at additional risk of complications."
What about you? What are your thoughts on this? Do you believe the statement coming from WHO about Ibuprofen bringing more danger to COVID-19 patients? Would you start taking their suggestion and that you would avoid taking Ibuprofen?
No further claims and research has been put out; in the mean time, ask advice from your local health practitioner about what you need to take. That and also put in mind the statement and the announcement made by WHO about Ibuprofen.
Source/s: BBC News | Science Alert | The Philippine Star