Iran, the third country out of the countries that have the most number of cases, took action. What their government did was kind of unorthodox, but it was necessary as it can be dangerous to millions of their citizens; what they did was they freed 85,000 prisoners. This is to properly and successfully contain the 2019 Coronavirus Disease (COVID-19).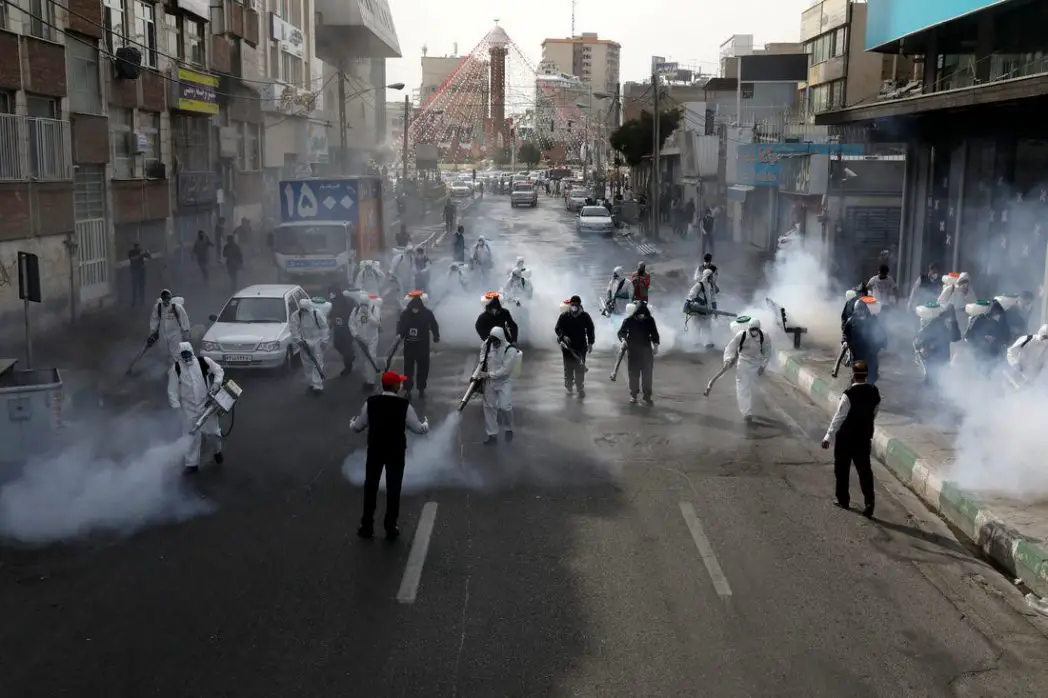 As a matter of fact, they already issued and announced the most daring; the most die warning about the COVID-19. According to their statements, if the virus cannot properly be contained, millions of people could die.
Read: LGUs to Provide Public Transport Alternatives For Workers Exempted From Quarantine
To start, Iran freed 85,000 prisoners in the battle of containing the infamous COVID-19
One of the most unusual things that a country could do is to release prisoners; and that is what exactly Iran did. In fact, Iran freed 85,000 prisoners which include a combination of security-related prisoners, political prisoners, and other detainees.
In actuality, the reason why Iran freed prisoners is to control and to properly contain the virus in the country. This was after the United Nations (U.N.) called to Iran to free prisoners because the disease could anywhere be near them.
When one person gets infected, you can expect that several thousand people will be, too.
Gholamhossein Esmaili, Judiciary Spokesperon, said that about half of the prisoners they released in the midst of the Coronavirus outbreak were security-related prisoners. In addition to that, Esmaili mentioned that they've taken appropriate and extra precautionary actions in the jails to battle and to combat the fast-paced spread of the COVID-19.
Read: Free 2019 Coronavirus Disease (COVID-19) Testing; Will be Shouldered by the PhilHealth
Also in the jails we have taken precautionary measures to confront the outbreak."
When would these prisoners return?
Esmaili did not further explain when these prisoners will be back. However, we can expect all prisoners to be back in their cells when the situation lightens; it could be when the disease comes to a full stop, or it can be when they decide to properly and appropriately address the COVID-19 outbreak.
Iran's COVID-19 status
As of this moment, Iran has recorded a new number of cases peaking 1,192 people with 147  deaths. This alarmed the nation and therefore, decided to follow UN's call to free prisoners from those disease-ridden cells and jails.
Read: Hoarding and Stockpiling of Basic and Key Commodities Can Lead to Arrest, Palace
They are ranking 3rd with the worst case of the COVID-19 outbreak where China ranks 1st, Italy comes 2nd. Nevertheless, whatever country it might be, we are all people and we should grow concerned about what's happening in and around us.
Fingers to Iran
Iran's way of handling the uncontrollable outbreak has been criticized by thousands of people; not just in the Middle East, but the whole world as well. Cases all across Middle East, when experts and researchers tracked it down, it was well linked to Iran. Because of this, numerous countries decided to shut their tourism and their travel down to contain and to control the spreading of the disease.
They closed and shutdown holy pilgrimage sites, worship sites, and other public areas that are prone to be a haven of the virus.
Read: The Department of Labor and Employment (DOLE) Will Answer All Employee Payments Without Leave Credits
Before Iran freed 85,000 prisoners, the Human Rights Council in January reported that they had somewhere around 189,500 prisoners. This number included the hundreds of people arrested and jailed during the anti-government protests that transpired during November of last year.
Americans in Iranian jails and vice versa
The prisoners Iran freed included United States citizens who were charged of spying. With this, Mike Pompeo, U.S. Secretary of State said that the U.S. will be holding the process of the Iranian government responsible for any American deaths.
The United States will hold the Iranian regime directly responsible for any American deaths."
In response, Abbas Mousavi, Spokesman of the Iran Foreign Ministry said that the conditions and the situations of the America's prisons are worrying. Moreover, Mousavi said that they are always ready to bring back jailed Iranians back to Iran when the situation deems it to be.
Read: Three-Month Moratorium to All Loans, Pag-IBIG Fund (Home Development Mutual Fund) HDMF
The state of America's prisons and their health situation are worrying … we are ready to bring the jailed Iranians in America back to Iran. American officials should pay serious attention to the health conditions of the Iranians who have been taken hostage in America. They have been imprisoned without any legal basis."
What do you think about the decision that Iran freed 85,000 prisoners to contain and to carefully manage and handle the never-ending spread of the 2019 Coronavirus Disease? Would this cause chaos in other parts of the globe? Or is this just right to stop the disease where it is most susceptible?
Source: Daily Mail UK