With the booming of the news and announcement that the entire Luzon has been placed in an enhanced community quarantine has made thousands of workers have grown worried about how they'll be able to attend work.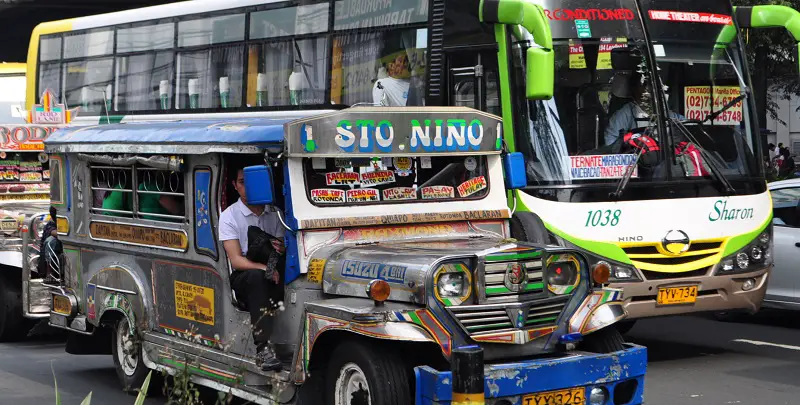 Many industries still need to resume operations because for the betterment of the entire situation. In fact, these people are the most susceptible or at the most risk for the disease.
Good news for them, though, Eduardo Año, the Secretary of the Department of the Interior and Local Government (DILG) said that they are open to provide public transport alternatives for workers who are exempted of the quarantine.
Read: Free 2019 Coronavirus Disease (COVID-19) Testing; Will be Shouldered by the PhilHealth
Why provide public transport alternatives?
The idea of the enhanced community quarantine is to keep people at home. Yes, you read that right, that's what Secretary Año has said. He said that opening mass public transport is like encouraging people to go out; so, their decision is to keep this at a low rate to only make way for people or employees who need to be at their offices.
We don't want to open all public transportation because that would actually encourage people to move. Our objective is to restrict movement of people to the maximum."
He said that the Philippine Government is allowing public transport utility vehicles to operate; however, it's only going to be a certain number of vehicles. This is to be in proportion to the small number of people who would be commuting.
Read: Hoarding and Stockpiling Basic and Key Commodities Can Lead to Arrest, Palace
What industries will continue operations?
Even after the entire island of Luzon has been placed in an enhanced community quarantine, several industries have been allowed to continue operations. However, they were ordered to observe and to practice strict social distancing to avoid spreading the disease.
The industries that were allowed to continue operations were export-oriented industries and business process outsourcing (BPO) industries. So, with the lock down and the quarantine, these people can expect to see lesser public transport utilities and vehicles.
Read: President Rodrigo Duterte Urged Business Owners and Employers to Give 13th Month Pay in Advance Amidst the COVID-19 Situation
Safety measures
To be able to ensure the health and the safety of the people, the Philippine government has advised all companies who would be operating to provide temporary accommodation to workers by the 18th of March. In addition to that, they were also ordered to come up and draft a skeletal workforce.
With the LGUs expected to provide public transport alternatives, all branches and agencies of the PH government are advised to come up with a resolution to the pandemic as well.
Read: The Department of Labor and Employment (DOLE) Urges Employers to Allow Extra Leaves For Their Employees Due to the COVID-19
Barangays and other small units
In terms of keeping communities free from the virus, Barangay Officials are to patrol and to go around communities. They are going to monitor and to ensure that companies and other establishments are complying with the strict "social distancing" that is suggested by Health Officials.
With this, Año admitted that it'll be a challenge to do, especially in the slum areas of the country. With all of these in check, it's quite obvious, knowing that the entire country is at risk of the COVID-19.
There are hundreds of thousands of slum areas in the country; and most of them have several hundred people in just a small location. Not being able to contain it in these areas can cause and wreak havoc in terms of the health of the entire population.
Read: The Civil Service Exams (CSE) Are Suspended Due to COVID-19
So, it is advised that all people comply and cooperate in order for the virus to be contained. Año even said and emphasized on the need to learn more about the virus in the fastest time possible; he believes that this is key in determining how we can successfully and safely contain the spread of the COVID-19.
Final Verdict of providing public transport alternatives?
If you are an employee and if your company is still on the verge of deciding whether or not they'll allow work from home (WFH), you need to be careful. The entire island of Luzon has been placed in an enhanced community quarantine; this is basically a sign or a signal to everyone that the disease is slowly spreading and that it needs to be contained immediately.
Read: IMPORTANT: Common Everyday Things That can Put You at Risk For the 2019 Coronavirus Disease (COVID-19) Infection
What do you think about the DILG's resolution to provide temporary public transport alternatives to individuals and employees who are allowed to go to work? What are your thoughts about companies who still need to push operations amidst the health crisis the entire globe is experiencing?
Source: ABS-CBN News