Are you one of the people who can't get a hold of a face mask wherever you go? Our country has experienced a great deal of shortage in face masks ever since the eruption of the Taal Volcano in Batangas City.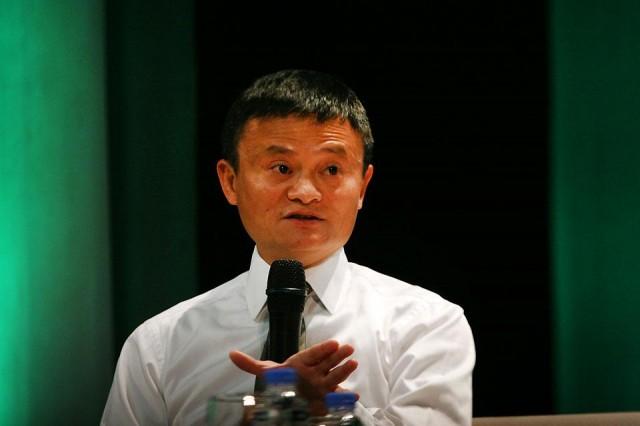 Since then, face masks became quite a difficult thing to acquire. In the midst of the outbreak of the 2019 Coronavirus Disease (COVID-19), many people have pledged to donate face masks to the Philippines. But none of them neared enough.
Read: The World Health Organization (WHO) Advises Everyone to Avoid Taking Ibuprofen When You Have COVID-19 Symptoms
Just today, though, Chinese billionaire Jack Ma, promises to give 500,000 face mass to the Philippines. Jack Ma, being a Chinese, understands our country's needs of protective covering especially when we are out to purchase supplies and necessities for us and for our families.
Jack Ma promises to give 500,000 face masks
Carlos "Sonny" Dominguez, Department of Finance (DoF) Secretary, said that we can expect the delivery of the face masks any time this week or early next week. He quoted Jack Ma, saying that they really do hope that they can do something about this outbreak; that he promises to give 500,000 face masks to the Philippines.
I want to personally send my best regards and hope we can do something for the Philippines to fight this virus. I hope that I can do something more. For now, we have decided to give 500,000 masks to the Philippines."
Read: This is How the Department of Labor and Employment (DOLE) Will Help Informal Workers, Tricycle Drivers, Sidewalk Vendors
Half a million face masks is enough for the people who weren't able to purchase one. With this, we don't have to suffer this turmoil; the number one protective covering to help fight against the spread of the COVID-19 is face masks.
Downloadable electronic handbook
In addition to face masks, Jack Ma also said that he will be providing downloadable electronic handbooks (e-books). This is going to be distributed to health workers who are fighting to stop or to contain the spread of the new COVID-19.
Senator Manny Pacquiao's foundation, which is in partnership with Jack Ma in delivering and in making the delivery of 500,000 face masks become a reality. With their efforts, we can expect better and easier ways to cope with the spread of the deadly and fast-spreading virus.
Read: President Rodrigo Duterte Urged Business Owners and Employers to Give 13th Month Pay in Advance
Why are face masks not available anymore?
As we have mentioned, the stocks of face masks have declined ever since the eruption of the Taal volcano. Since then, face masks have run out in almost the entire part of Metro Manila.
Not just that, with the news and the countdown of the infected, people have gone frantic; they've bee panicking wherever they are just to get a hold of protective gears and covering which includes face masks, hand sanitizers, alcohol, and the like.
This caused supply shortages in the entire country, causing more panic to residents and the citizens.
Read: Here's a List of People Who Can Go Out During the Luzon Quarantine
What we should do?
Even if Jack Ma promises to give 500,000 face masks to the Philippines, wearing face masks could not guarantee that you would not catch the virus. In fact, it's just one of the few ways on how you can avoid being infected.
Instead, what we need to do is to follow our government's orders. They know the country better – they would know what they need to do. Here are a couple of tips for us to ensure our health and our safety amidst the spread of the infection:
Duly follow and comply with the strict enhanced community quarantine. If you don't have urgent important matters, let it be until the time it's safe again.
Avoid interacting with people especially people you know that might have been infected.
Make it a habit to wash your hands properly and appropriately; follow the correct procedures of hand washing and drying.
Drink plenty of water and vitamins to combat the disease should you be anywhere near it.
Stay at home and do activities.
Exercise regularly to promote the health of your immune system.
Read: Local Government Units (LGUs) to Provide Public Transport Alternatives For Workers Exempted From Quarantine
The Philippines in Coronavirus
As of writing, the Philippines' COVID-19 cases have escalated to 217 cases, with additional 15 cases today. In terms of fatalities, it has been recorded to have been a total of 17 deaths.
Jack Ma promises to give 500,000 face masks to us but we're not the only country who we has helped. In fact, he also helped and provided supplies to countries that have been severely affected and these countries included: South Korea, Japan, Iran, the United States, and Spain.
Source: The Philippine Star