The Department of Transportation (DOTr) has proposed plans for constructing an extension of the current Metro Rail Transit System (MRT) that we have to help people who are in the Eastern part of Luzon.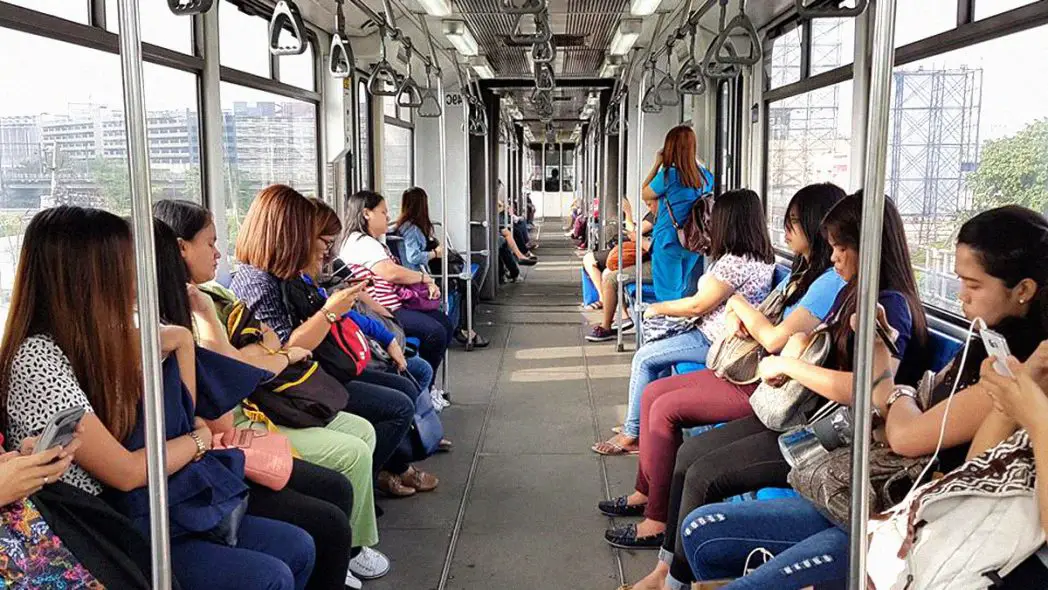 In their project, which is the MRT-4, they vowed to cut the travel time between Taytay, Rizal and Quezon City to less than an hour! As of this moment, the travel time, if you would take public transport, would be somewhere between an hour to an hour and a half, if the traffic is moderate.
Taytay is having its spotlight, being one of the municipalities with big businesses and factories for textile; and it's being a hit for the people in the industry.
Read: Removal of EDSA's U-Turn Slots to Improve Traffic?
With the MRT-4, people who would be traversing the route can enjoy easier, better, more convenient, and faster travel times.
What is the MRT-4?
For many of us who are not aware of what the MRT-4 is, it is the new project of the DOTr; it is 15.6 kilometers long and will start in the area of Taytay, Rizal – specifically at the Taytay Diversion Road.
In the route, it will duly pass through Ortigas Avenue, Cainta, Rizal, Pasig City, Mandaluyong – it will even reach San Juan! The MRT-4 is set to end in Quezon City, specifically at N. Domingo Street.
Read: The Makati Subway Gets an Initial Funding Worth $332 Million
Relating it to the current line of the Light Rail Transit (LRT) System, the MRT-4's construction will be just a few meters away from the Gilmore station offered by the LRT-2.
Cost-wise, the project is budgeted at P50 billion; it will be hand-in-hand, funded by the Asian Development Bank. So it will never be short of funds because a conglomerate has its back for construction.
Train features
For those of you who are curious about how it can be an added benefit, Undersecretary for Planning and Project Development, Ruben Reinoso, said that if we are to include stops, it will take about 30 minutes for the train to reach one point to another.
Read: The New Makati Subway and how it can Change Transportation in Metro Manila
Dulo't dulo kasama na yung mga stops, siguro mga 30 minutes. Less than one hour, definitely."
In Translation: From each endpoint, if we include the stops, it will take somewhere around 30 minutes. Less than an hour, definitely.
The project is already approved by the National Economic and Development Authority (NEDA) Investment Coordinating Committee. The NEDA Board would need to approve this project before it can begin its construction in the target year of 2021; finishing the project, as per the officials' prediction, should be in 2025.
Read: A Budget of P176 Million Allotted to Expand and Improve Pasig's Ferry System
In total, the newest MRT-4 system is seen and is expected to have a capacity of 235,000 passengers per day; that translated to about 1.6 million passengers a week. However, it is expected to serve 600,000 passengers daily when it's already full-blown operations.
Connection of subways and trains
The DOTr reported that the monorail that will be used in the operations for the train would be from Japan and China; these machineries and equipment are considered to be advanced and less requiring.
Reinoso even said that they wouldn't need tall and space-consuming posts for the construction of it.
Read: An MRT-7 Extension to Bocaue, Bulacan Planned by the San Miguel Corporation (SMC)
Hindi mo kailangan ng matataas na poste dito habang umaakyat ka dun papunta sa Eastern Rizal."
In Translation: We don't need high and tall posts while the train is climbing up going to Eastern Rizal.
Why Taytay?
In the recent years, Taytay has shone the light to many people especially after the construction of the famous Tiangge which is the East's version of Divisoria and Baclaran.
Read: Both the Antipolo and Marikina LRT-2 Stations Extension Feasible in 2020
It is a place where you can find a lot of good apparel, clothes, and anything that you can use for yourself or you can sell. In addition to that, Taytay has been up to a lot of constructions and brands that is totally making them ace the game.
With the construction of the MRT-4 people who would be traveling coming from and going to Taytay would no longer have to face the infamous traffic that Cainta, Ortigas Extension, and Pasig has to offer.
Apart from its interconnection with the LRT-2, the MRT-4 is also expected to be in conjunction with the MRT-3; as well as with a planned MRT 10 at the C5 Road. Hopefully, these can add up to the ease-of-public transport that most, if not all of us are rooting for.
What do you think about the construction of MRT-4? Could this be the start of something good for Taytay and farther parts of Rizal? Let's wait for further announcement about this and when the NEDA Board approves of it!
Source: GMA Network