The digital world is starting to take over not just in the country, but also in other parts of the planet. It is one thing that is making people transition from their regular day-to-day jobs, to a brand new set of professions with different skills.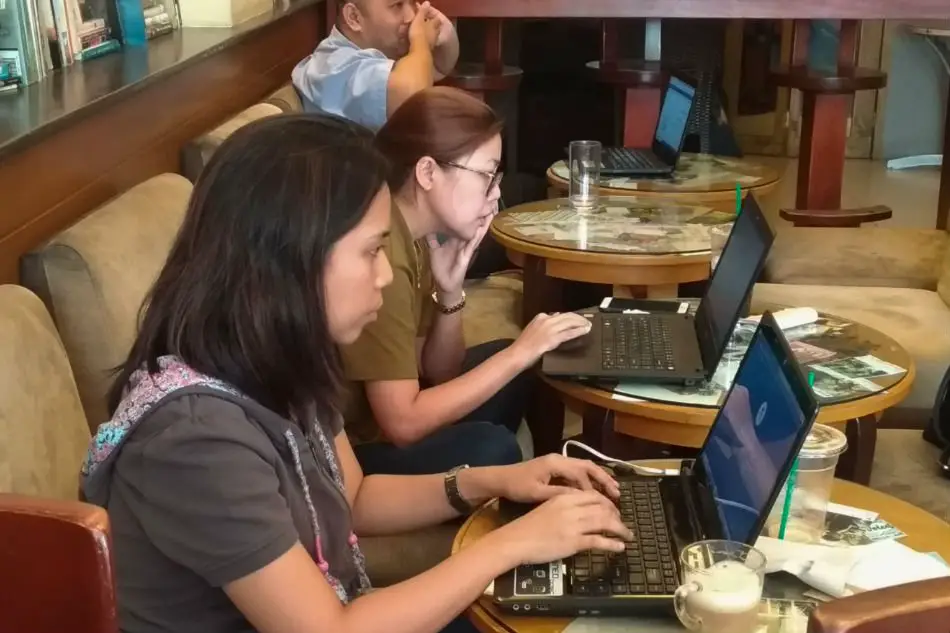 Because of the infamous Coronavirus Disease 2019 (COVID-19), many businesses and jobs were put on hold. There were businesses that were temporarily closed while there were some that got permanently disabled due to the said outbreak.
Read: The New Normal Family Activities You Need to Adapt to Even After the Lifting of the Quarantine
The virus has taken its toll, especially to traditional businesses. Even banks, malls, theaters, arenas, and events centers were not permitted to operate.
Call for digitally-skilled workers
While there were millions of people who lost their jobs due to the virus, there were those whose jobs haven't been affected. Digital workers or those people working over the Internet remain unscathed.
Read: Here are the Best Lockdown Tips to be Productive
Who are digitally-skilled workers?
They are workers that have deep knowledge and ability to be able to provide services for a company or a corporation through digital technology sources. If they are able to utilize these digital tools to access, assess, input, integrate, create, and organize information and digital resources, they can be called digitally-skilled.
In fact, business might not have changed for them; some might experience a little decrease in terms of salary because of the global recession. Nevertheless, their jobs were neither suspended nor jeopardized.
Read: The Top Free Online Courses That Filipinos Can Take
Karen Dela Cruz, an online teacher and an events stylist, has been engaged in a digital career for six (6) years already. She said that everything is now at its lowest point and that's understandable.
We all understand that whatever field we are in right now, safety is our priority. After this COVID-19 pandemic, I know I can do events even just little by little."
She said that she is thankful that she's still earning even with the pandemic. Had she not taken it, she might be experiencing a lot of difficulties right now. In addition to that, she shared that she's studying how she can make her events styling business remote.
Effect to regular workers
But how did it affect regular workers? Take Avegail Bondoc for example. She is a pregnant woman and is a government worker. Though she is still receiving her salary, she said that she is looking for a job online. She even said that there were tons she found that she already is planning to apply for.
Read: Important Marketable Skills You can Learn Online
Ang nakakatakot lang din dun what if matagalan pang matapos ang pandemic? Or may mga sumunod pa; mahirap din magrely sa budget ng gobyerno."
In Translation: What's scary is the fact that what if the pandemic will take a long time to be solved? Or if there are other pandemic outbreaks that would follow? It's difficult to rely on the budget of the government.
Technically, she's now looking for ways on how she can land a job online. She even said that she already found a couple of jobs and posts that she has already applied for.
Read: Being an Online English Language Teacher: Is it for You? 
Aftermath of the pandemic
Many people do not realize that after this pandemic, the problem's still not over. Another challenge that humanity has to face is the failing economy; it could mean many things like the loss of jobs, closing of businesses, and so on. Especially here in the Philippines, there might not be so many jobs as it was before.
So what can we do? What are the things that we can prepare for? This is why several expert and professional groups are saying that the demand for digitally-skilled workers might go up after the pandemic.
Read: AMA Online University – Get Your Degree
Kassandra Monzon, CEO and Co-Founder of Workbean, an organization that provides assistance to people in terms of job search, said that digital talents are people who can work in even without physical presence. Their skills make them capable of providing the services that companies and businesses need.
Digital talents are people who can thrive in the digital environment; and they could use any software or social media tool. These are the people who can do and perform work even without physical appearance."
The call for digitally-skilled workers is not a joke; in fact, many companies would look into this option after the pandemic. They believe that one way they can survive the impact is by adapting to technology.
Read: Six (6) Online Places Where You Can Educate Yourself for Free
Samples of digital jobs
If you are becoming more and more interested about who digitally-skilled workers are; and if you're looking into being one, what are the jobs available? What jobs can thrive in the digital world?
Some of the available jobs and professions include being:
Online writer or content creator
Video creator
Software engineer
Web developer
Web designer
Product designer
Product manager
User Experience (UX) or User Interface (UI) designer
Virtual assistant
Graphics designer
Customer Service Representative (CSR)
Sales Representative
Data entry
Online marketer
And many more
These are just some of the most common jobs and professions that can be done remotely; these are some of the examples of the things that digitally-skilled workers do.
Read: Traditional Marketing VS. Online Marketing: What You Need to Know
Learning new skills that can be effective
Whatever your previous and your regular job was, it can or can't be related to being digitally-skilled. Regardless, there are online resources and materials that people can access should they want to get help.
There are a lot of online courses and learning material that are for free; and many people can take advantage of it. In fact, the Technical Education and Skills Development Authority (TESDA) is offering online courses to be taken by people for free. It's a program that they've offered and has been taken by thousands, if not millions of people since its launch.
Access it here: TESDA is Offering Free Online Courses in the Middle of COVID-19 Lockdown
In addition to that, you can also try out courses and programs offered by different learning platforms such as Coursera and UDemy. These places are examples of where you can find the learning you need for the skills you want.
NOTE: Some of the courses and programs offered in UDemy and Coursera are free. However, there are those that need to be purchased or paid. You can browse and search their websites to see what you can get for free and what's paid.
You can also read: Free Courses Offered by TESDA in 2020
What do you think about the demand for digitally-skilled workers after the impact of the pandemic in our country? If you're a person inclined to the digital world; it would be the best to capitalize on that especially with the pandemic.
There are tons of material online and you can take advantage of it while it's still available. Prepare for what's about to happen and make sure that you'll not be impacted by the harsh aftermath that the COVID-19 is having.
Source: ABS-CBN News