The infamous 2019 Coronavirus Disease (COVID-19) required a lot of our countrymen to just be inside their homes; even those that are employees. Some companies issued a work from home (WFH) order so that employees can work even while they're at home. In addition to that, several government agencies pledged that they'll help the needy during this time of dire crisis.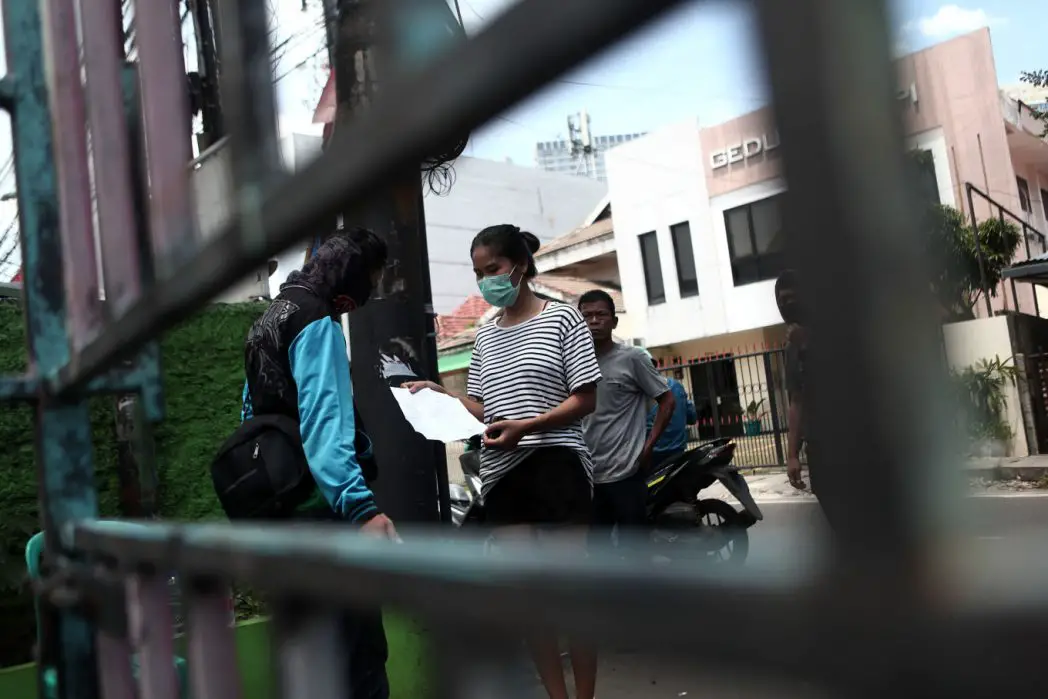 Currently, everyone in the country is working hand-in-hand to help, assist, and support those who need it the most. But of course, we need to do fun things as well to kill time and to ease boredom.
Read: More Than 700 Doctors Give Free COVID-19 Online Consultations
The Luzon Enhanced Community Quarantine (ECQ)
The sudden outburst of the COVID-19 alarmed our government to place the entire island of Luzon under a strict enhanced community quarantine. This prohibits movement in the entire island, entirely cancelling operations of some businesses and some jobs.
That being said, even people who find traveling a leisure time had their opportunities compromised. So what exactly are the best lockdown tips for productivity? What can you do to ease boredom?
By now, you may have already figured out that surfing the Internet all day doesn't seem to cut it. You'd want to try and figure out a lot of other things so that you can keep yourself busy. Here are some of the best lockdown tips that you can do so that you remain productive even in these times.
Read: Best Salary Loans in the Philippines to Help You With Urgent Financial Needs
What the Goal is
A lockdown is setup for a reason – and it's to prohibit the usual movement of people. What we mean by movement is the traveling; going from one point to another, like how people usually do. With a lockdown, you would be suppressed in your house or in your area, prohibiting you from traveling to far places.
In fact, the goal is to minimize interaction with people. What this does is it stops the virus from spreading fast. When an area is set on a lockdown, people are discouraged to go out. Though no requirement of them not to is set, as much as possible, if the matter is not important, just stay at home.
Read: Mental Health Tips Offered by Psych Groups
Learn Cooking
Learning a thing or two when you can't succumb to what you've been doing for these past few days would be the nicest thing. In fact, many experts say that learning how to cook can be one of the best lockdown tips there is.
Try watching a couple of YouTube videos on how to cook a certain dish; you might be able to pick up a couple of skills along the way. Though not required, you can also learn other things about cooking as well like knife skills, cutting skills, etc.
Read a Book
There's nothing better than to learn something through reading. Did you know that an average millionaire reads an average of two (2) or more books per month? This is because according to research, reading is a vital skill that can help people grow and learn.
Read: Six Books That Can Help You With Your Life
But it's not required that you read a book about how to make money. Reading fantasy books like the collection of The Harry Potter can be as effective as reading books about investment. Nevertheless, you'd learn a lot of things there, too!
Learn a New Skill
When was the last time you tried to learn something? Was it a few years back? Or are you constantly doing it? For the people part of the former, adding another skill in your arsenal could be effective.
It could be cooking, cleaning, photography, or even craftsmanship. This new skill of yours might be effective in the future; you might make money out of it. But let's not focus on that, the important part is, you're doing something new and it's one of the most essential lockdown tips out there.
Read: Here's How People Can Make Improvised Face Masks, Alternatives For Surgical Masks
Try Gardening
Plants are technically like us; they start small, they grow, and they die. If you haven't yet, why don't you try gardening out and see whether or not it can help you relax? Having plants in your home, either indoor or outdoor plants, can be extremely sensible.
What if I don't have a landscape? What can I do? Well, there are indoor plants that can be useful. You can start studying those small plants to start your journey into gardening.
Watch Movies
This might be what you might have been doing for the past weeks. Fortunately, it's not a boring scheme, especially if you love watching movies. However, if you're growing bored with the concepts and the plots of movies that you have been watching, try watching a different set of movies.
Read: Top Movies That Can Make You Look at Life Differently
Alternatively, you can try watching documentaries, life-based stories; you know movies and clips that can help you learn new stuff.
Clean Your House
Many of you might say that this is what you have been doing; a lot of you would mention that you've already cleaned every corner of your house. But have you really been cleaning it well enough? Were you able to reach even the farthest and the most difficult spots?
Cleaning your home is not just sweeping it or mopping it, it involves removing some furniture so you can clean where it sits, as well as the furniture, of course. You can also try cleaning the ceiling to get rid of cob webs that may have formed due to inactivity.
Fix Stuff Around Your Home
Nowadays, many people find it easy to do stuff on their own with the help of YouTube and other tools and devices online. There are a lot of guides on how to do stuff; how to cook this and that, how to fix this and that.
Read: How to Fix a Corrupted Memory Card or Flash Drive
If you find anything in your home that needs cleaning, adjustments, or even repair, you can check online to see how it's done. For example, if your air-conditioning unit is not blowing the cold you want it to, you can check and clean the pipes of it – that may be where the problem is.
Exercise
Not only would this keep you active and sane, it can help in boosting your immune systems too! And when we talk about exercise, we're not talking about you going to the gym to work out; you can do certain exercises at home such as:
Push ups
Jumping Jacks
Sit ups or Crunches
Jogging in Place
Walking
Stretching
Other than exercising, you can also try doing yoga and meditation. What this does is that it keeps your mind away off of things like the virus or how you can keep yourself busy. For us, this might be the best of the lockdown tips we have.
Read: Eight (8) Best Business Ideas for Stay-at-Home People
Those are just some of the things you can do at home. For the best tips during the lockdown, we can dwell on these.