It's common knowledge that the age groups that are most susceptible in contracting the virus are children and those of the elderly. This goes to show that most of the deaths come from those who are older than 60 years old and those younger than 15 years old.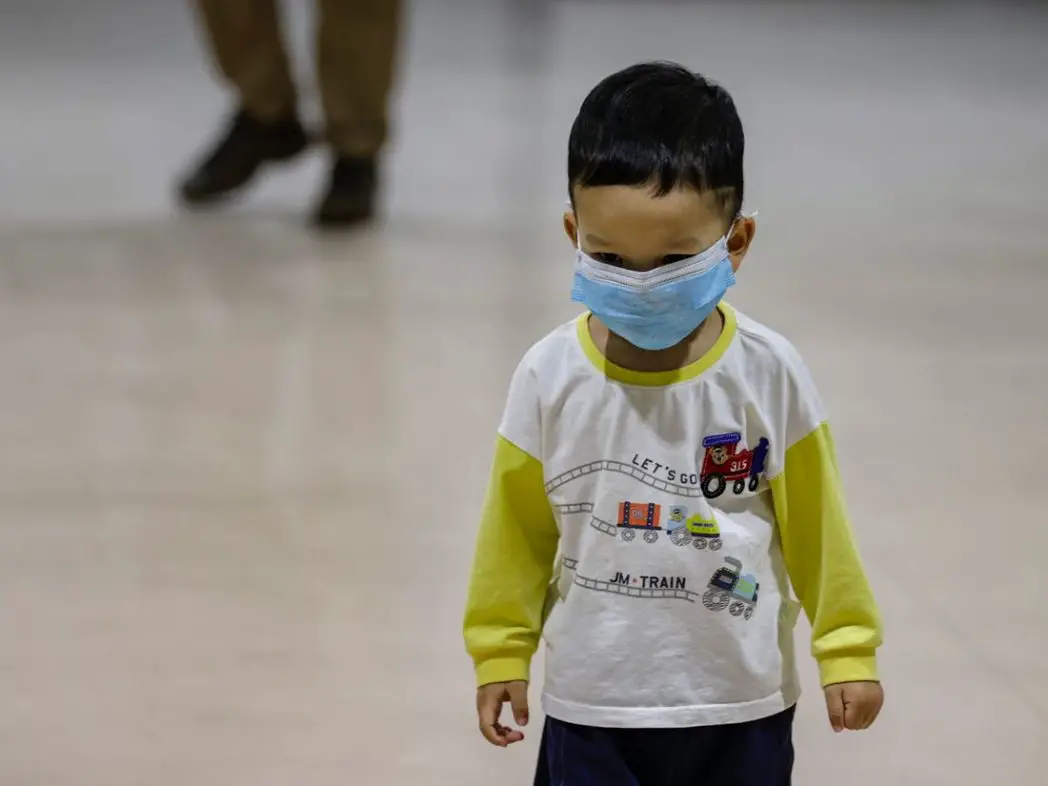 In light of that, a new research or study suggests that children without COVID-19 symptoms might be spreading the virus. Yes, we're talking about the "asymptomatic" cases; and yes, they still exist.
Read: Valved Masks Don't Stop COVID-19 From Spreading, FDA Warns
What is Asymptomatic?
If you are not aware of what asymptomatic is, it can easily be defined as a person who has the disease without any symptoms. Technically, they are infected, but you wouldn't know because they wouldn't be showing any symptoms.
A team from the Seoul University College of Medicine in South Korea said that this is possible. This is why schooling mustn't continue until the time that there's a real cure for this disease.
They note the fact that their study doesn't accurately point to children. However, this might be one of the possible reasons of silently spreading the virus. Based on the report, children without COVID-19 symptoms might still be threat to the society.
Read: Russia to Share Their COVID-19 Vaccine to the PH
In this case series study, inapparent infections in children may have been associated with silent COVID-19 transmission in the community."
The Danger of Asymptomatic Patients
Their research discussed and detailed the data that they were able to find. In their study, they found that pediatric patients, or children who never developed signs had the virus in their respiratory systems for 14 days on average.
In estimation, that's just three (3) days longer than the average time when children had the virus. What's even more mind-blowing is the fact that about a fifth of these children are discharging the virus at the 3-week mark.
Read: The Department of Education (DepEd): Classes Are Planned to End on the 16th of June 2021
Do Children Really Spread the Virus?
To finalize this question, Calum Semple, a Child Health and Outbreak Medicine Professor at the University of Liverpool said that the virus genetic material in the swab tests in the respiratory tract do not mean that they're the ones spreading it.
The presence of the virus genetic material in swabs the respiratory tract need not equate with transmission, particularly in people who do not have important symptoms such as cough and sneeze."
However, it is highly likely and possible that the virus was attached to these children longer than what was documented. On average, the virus can stay with the children at about 17.6 days; and for asymptomatic children, it can stay for just 14 days or two (2) weeks.
Contact Tracing Children
In a study that was published in JAMA Pediatrics, data showed that they looked at a total of 91 children infected with the virus. They scattered the data through 22 hospitals all over South Korea. For the testing, they were identified either through symptom development (cough and fever) or through contact tracing.
Read: The DepEd Delays the Reopening of Classes to 5th of October
Of the 91 children, 20.02 were asymptomatic; this was a staggering 22% of the total number of children with the virus. Then, they found that about 58% were symptomatic when they got tested. 20 percent, however, had no symptoms early on but they have developed them later on.
The team says that generally, this is worrisome. Why? Simply because of the fact that children with COVID cases can be missed; this will not only lead to silent infections but rapid and swift spread in different communities involuntarily.
The potential role of children in transmitting disease in the community needs to be further elucidated, and strategies to contain COVID-19 should reflect its effects. Heightened surveillance using laboratory screening will allow detection in children with unrecognized SARS-CoV-2 infection."
Is it Safe to Start Classes?
This is particularly the reason why it is not very much advisable to continue the classes; especially in regions where there are a lot of cases, and those that have asymptomatic cases. Here in the country, the Department of Education (DepEd) is cooking up some plans of pursuing blended or distance learning.
Bonus Read: Here's Where You Can Donate Your Old Gadgets to Help Students Who Need It
Hopefully, parents, teachers, and students would gladly accept this fact. It's for their own health and safety anyways. In fact; they might even find it better and easier than the traditional and the conventional learning methods and strategies.
In conclusion, it really isn't safe for everyone – even children to go out. Children without COVID-19 symptoms might still be the culprit of the silent and rapid spread of the disease in communities. What do you think about this? Do you agree that there is a high possibility that the virus is traversing communities via asymptomatic children? Furthermore, could stopping physical classes STOP the virus, too?
Source: Daily Mail