If you're a Filipino, then there must be a time in your life when you stuffed your bread with liver spread. It's something that's not uncommon, especially to young ones.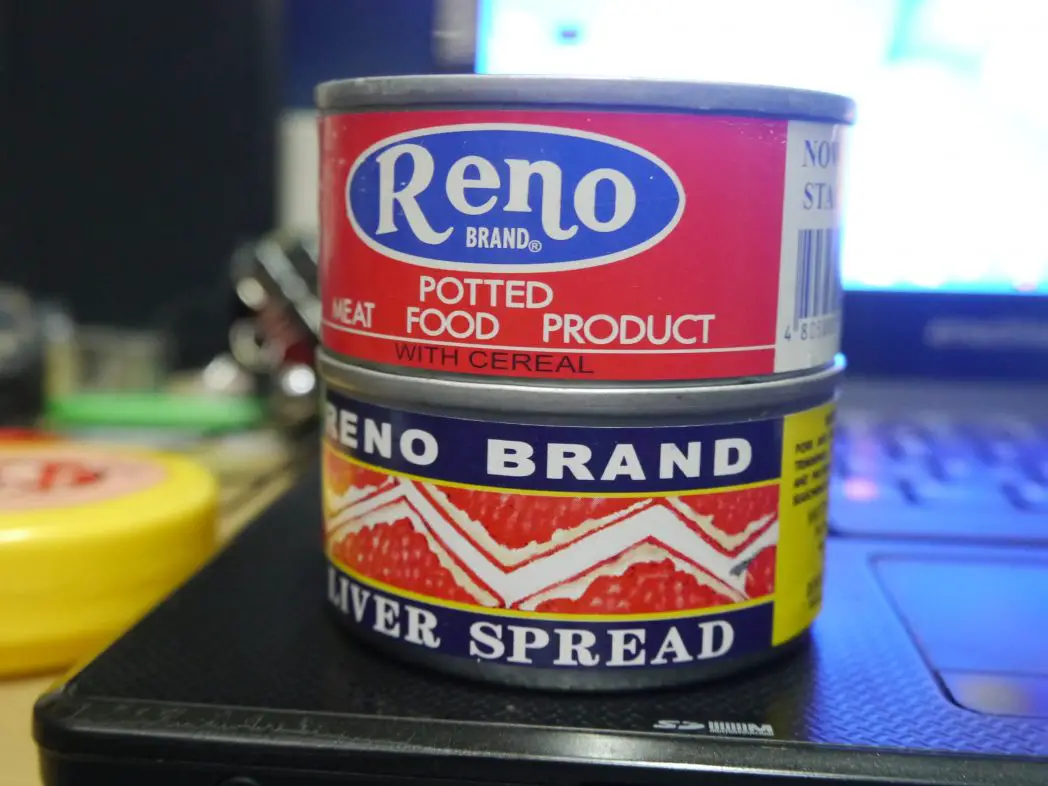 Despite that, we are saddened to let you know that according to the Food and Drug Administration (FDA), your favorite RENO brand liver spread is unregistered. In their advisory, they sent the advise to everyone not to purchase and consume it since they are not registered.
Read: Five (5) Hospitals to Test the Vaccine for COVID-19
Since these unregistered food products and food supplements have not gone through evaluation process of the FDA, the agency cannot assure its quality and safety. All concerned establishments are warned not to distribute, advertise, or sell the said violative food products until CPR are issued, otherwise, regulatory actions and sanctions shall be strictly pursued."
With this, the FDA advised all law enforcement agencies and Local Government Units (LGUs) to check and make sure that products sold in their areas are safe.
As for the consumers, the FDA made the reminder to check if food and other processed products are FDA-registered and approved.
Read: Valved Masks Don't Stop COVID-19 From Spreading, FDA Warns
Always check if a product has been registered with the FDA before purchasing it by making use of the embedded Search feature of the FDA website accessible at www.fda.gov.ph. Consumers may also look for the FDA Registration number on the product label, if available or the name of the product."
No Need to Panic?
What should we feel about the fact that the Reno brand liver spread is unregistered? Should we be stressed about it?
Eric Domingo, the Undersecretary for the Department of Health (DOH), said that we, the consumers need not to panic. Why? Because the Reno brand is actually a brand older than us and the FDA; and that might be the reason why they haven't registered.
The product and the brand has been made long before the FDA was established.
Mukhang never nag register kasi mas matanda pa sa atin at sa FDA yan. Don't be worried, kailangan lang sila mag register and prove na okay ang product nila." 
Read: The Food and Drug Administration (FDA) Gives Order to All Stores to Hide Alcoholic Beverages
In Translation: It looks like they never registered because they're older than us and the FDA. Do not worry; they just need to register and prove that their product is okay and safe.
Apart from the Reno brand liver spread, other products they sought not having registration are:
Desa Spanish Style Bangus in Corn Oil
Turcumin 100% Natural & Standardized Turmeric Curcumin
Samantha's Dips and Sauce Spanish Sardines Paste Sauce
Miracle White Advance Whitening Capsules Food Supplement
KM Foods Tuna Chorizo (225g)
KM Foods Tuna Bola-Bola (250g)
Memer Food Dealer Hot and Spicy Pure Sukang Tuba (375mL)
KM Foods Tuna Shanghai Rolls
Pure Organic by 3 Brothers Roasted Brown Rice Tea (100g)
Tsaa Laya Pure Cacao Canister
[Mint] Tsaa Laya Cacao Canister
[Melange] Tsaa Laya Coco Canister
[Mango] Tsaa Laya Cacao Canister
[Tropical Summer] Tsaa Laya  Canister
Memer Food Dealer Special Durian Preserved (12oz)
Special Wana's Crab Paste, Taba ng Talangka
Baguio Special Strawberry Jam
The Original Romulo's Thinest and Crunchiest Chips, Garlic Chips
Swanson Uric Acid Cleanse, Kidney Support
KM Foods Tuna Longganisa, Garlic
Swanson Fruit and Vegetable Blend, Essential Nutrition
Swanson Resveratrol, Cardiovascular Health
Overseas Cold Tablet 6's
Swanson Ginkgo Biloba Extract, Brain and Nervous SystemSwanson Turmeric and Black Pepper, Cardiovascular and Joint Health
Fritillariae Expectorant Capsules 10's
Dapo-Xetine V9 Capsules 10's
Lu-Shen-Wan Pills 10's
Imperial Male Tonic Capsules 20's
Read: High Levels of Methanol Found in Five (5) Lambanog Samples
Reconsideration of Safety and Quality
The FDA said that they will be able to reconsider these products if manufacturers show safety and quality proof. Domingo said that for now, if they wouldn't be able to explain thoroughly, we might ask to recall their products.
Well sa ngayon po kung hindi sila nakapag-explain ng mahusay, ipapa-recall po natin ang mga produkto na iyan, so kailangang makita natin kung anong mga dokumentasyon na mayroon, at kung mayroon namang assurance na ito ay inirehistro sa FDA at napakita yung kaniyang safety and quality."
In Translation: For now, if they wouldn't be able to explain well, we'll have to recall their products. We need to see proof or documentation, giving us and the consumers the peace of mind that their products are registered; and that they are safe and qualified to be sold in the market.
Read Five (5) Unregistered Food Products, Tagged by the Food and Drug Administration (FDA)
What are your thoughts when you found out that the Reno brand liver spread is unregistered? Did you fear about some factors of it not being healthy? Or did you brush it off because it's one of the classics in the processed food industry?
Source/s: Manila Bulletin News | ABS-CBN News