Months have passed since we all experienced the same old feeling we knew for all our lives. From entertainment setups and establishments being closed – to millions of jobs and professions sprinkled to dust; we really can't expect more in the days to come.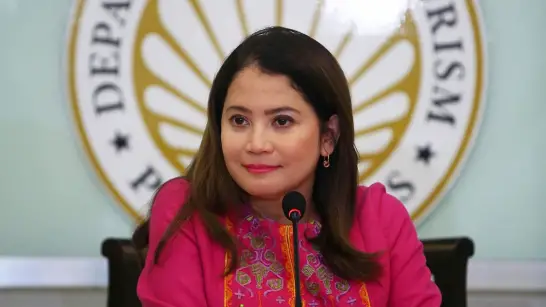 Good news, though, because Bernadette Romulo-Puyat, the Secretary of the Department of Tourism (DOTr) said that "staycations" to be allowed; under certain conditions, though. As per her, it'll be given the privilege ONLY if the hotel they would be staying at is part of the GCQ area and if they're authorized to open for business.
BREAKING: Senator Ramon "Bong" Revilla to Give 1,000 Students Free Tablets
What are Staycations Anyway?
In the event that you're not aware, staycations is a type of vacation but in a sense that you will be staying in the city. It can be a hotel, an AirBnb property, or the like. It's like having a "vacation" but you're staying at a different location.
Allowing this can help test how the tourism of our country can be back on track again.
Exploring Various Ways in Restarting Tourism
According to the Tourism Secretary, allowing staycations will help them in identifying alternatives of reopening the country's tourism. More so, they will find it easier and more convenient to draft up regulations and rules in terms of entertainment.
Read: Children Without COVID-19 Symptoms Might be Spreading it, as Study Suggests
The DOT will soon issue a memorandum circular on staycations under GCQ based on comments and suggestions of the IATF."
In addition to that, she said that this particular memorandum will be what will hold specific rules and regulations that would be involved in this activity. The memorandum shall include the following information:
The total number of allowable persons in a guest room;
Length of stay; and
Other categories and/or factors
Read: A P106 Billion Peso Budget for Poor Families, Allotted by the Government
Must be Located in Proximity in Your Residence
Since staycations are to be allowed, can you go from a far-off location? As per Puyat, a resident needs to abide by a certain rule, which is that they can stay only within the proximity of their residence.
A staycation shall involve a minimum overnight stay for leisure purposes in a DOT-accredited Accommodation Enterprise located in proximity with one's residence. For instance, residents of the NCR [National Capital Region] can staycation within NCR subject to the requirements of the Local Government Unit (LGU)."
What are the Areas Under GCQ?
Which regions and areas are currently under GCQ, if you may ask? Well, based on the most recent address, the following locations are under GCQ until the 30th of September:
Read: The MTRCB is Asked to Consider the Regulation of Streaming Sites
Batangas
Bulacan
Metro Manila
Tacloban City
Don't be confused, though because the GCQ is neither the most relaxed nor the most lenient type of lockdown. The MGCQ or the Modified General Community Quarantine still remains as the most lenient.
Example of the Allowed Staycation
To give you a concrete example, let's say that you live in Region IV-A. More often than not, Region IV-A is already adjacent to the Metro; it's just a 15-minute drive without traffic (if you're coming from the region's capital).
Read: 24/7 Food Delivery in Some Parts of Metro Manila, OK-ed
Will you be able to go to NCR for a staycation? Based on the most updated and the most recent guidelines, NO. You wouldn't. If you're in Region IV-A, you can go for a staycation within your region.
If you are situated within the NCR, however, then you have the option to go for a staycation within the NCR. The problem with it is the fact that no solid measures have been planned. These are only some of the sneak peeks of the upcoming memorandum from the DOTr.
Is it Effective Immediately?
When the announcement was made on the 12th of September, no clear information was said about when staycations are to be allowed in GCQ areas. The Tourism Chief said that her department will issue a memorandum circular about it soon.
That leaves everyone hanging on when they can go for a staycation. With the greenlighting of the staycations coming to a thumbs up, many people were thrilled. However, what didn't was the fact that we weren't aware when it's going to be effective.
Read: Month-Long Quarantine Effectiveness, Contemplated by the Philippine Government
The Inter-Agency Task Force (IATF) for the Management of Emerging and Infectious Diseases (MEID) is the body that approved of this. Now, they're just awaiting the memorandum circular about it.
What do you think about that staycations are to be allowed in GCQ areas? Is it safe for everyone now despite the growing number of infected Filipinos from all across the country?
Source/s: The Philippine Daily Inquirer