According to Jojo Garcia, Metropolitan Manila Development Authority, the majority of Metro Manila Mayors have agreed to allow 24/7 food delivery of fast-food chains and restaurants during GCQ or more commonly known as the General Community Quarantine.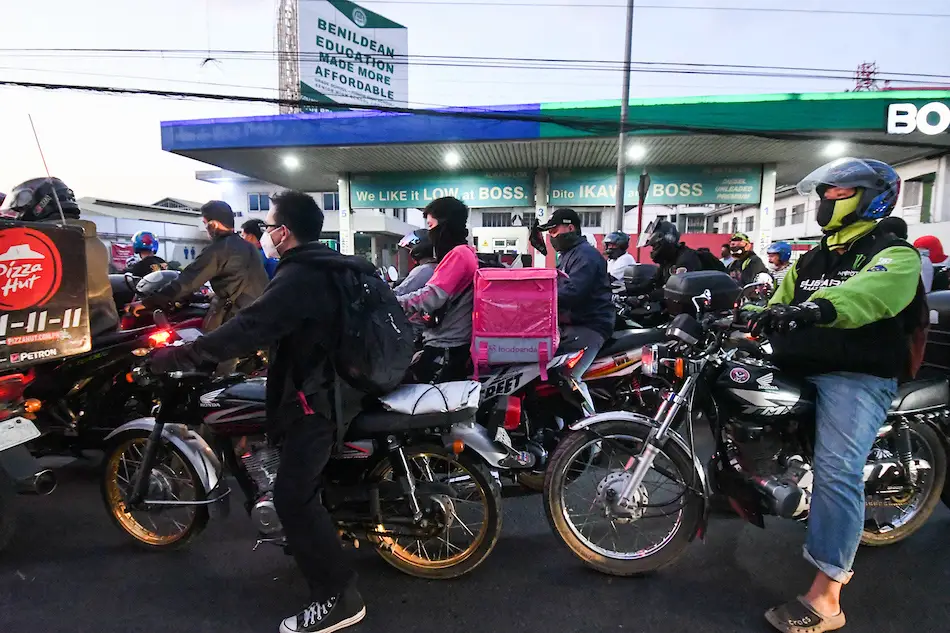 He shouted the good news to the team and said that fast-food chains are to be opened for delivery.
A piece of good news to our economic team: majority of the mayors allowed restaurants and fast-food chains to be open for 24/7 delivery."
Read: Jollibee Corporation Closes 255 Stores Due to the Pandemic
How Many Mayors Agreed?
To the misfortune of many, Garcia did not disclose the number of mayors amenable to the move or who they are, specifically.
In addition, he said that it will be at their discretion to implement it. Moreover, Garcia gave a general advice to the public to wait for the mayors to release executive orders on the easing of rules and regulations governing 24/7 food delivery service.
Uniform Curfew
Straying from the deliver, mayors of Metro Manila have also agreed to apply a uniform curfew over Metro Manila from 8:00 p.m. to 5:00 p.m.
Read: House Passes Bayanihan 2 on Final Reading
As a matter of fact, Manila City Mayor Francisco "Isko Moreno" Domagoso issued Executive Order No. 35 allowing 24/7 food delivery services.
In his order, it says that this is the city's "own way" of helping and protecting jobs, businesses, to survive the COVID-19 pandemic.
The City of Manila sees the need to slowly open the economy in the city, particularly in the food  and restaurant industry and to balance this with the demand from the general public, which may serve as stimulus of economic growth.
He also said that restaurants are "allowed to operate beyond curfew hours of the city, provided that it shall cater only to those authorized persons outside of residence."
Under General Community Quarantine, Moreno said that all food establishments would have an allowable venue that shall not exceed 30 percent. More so, given that it follows minimum public health standards at all times.
Read: Philippine Banks That Would Waive Online Fees Until the End of the Year
Alcoholic Beverage allowed in Makati City
Apart from the 24/7 food delivery approval, there are "other" good news, too. Just recently, the Makati City Government has allowed food and restaurants establishment to serve alcoholic beverages; but only to be placed in the glass and accompanied by meals.
However, in the Ordinance No. 2020-165, restaurant customers are to be given only two glasses of wine or two bottles of beer; or even two servings of spirit or cocktail glasses to accompany every meal.
In terms of food orders, there are no restrictions. Diners are not going to be allowed to stay for more than two (2) hours in an establishment; so that the establishment may cater to the next customers who are on queue.
Read: 7-Eleven Cash Deposits – Now Here!
The ordinance also contains guidelines for on-premises dining whenever the City is under a state of calamity; this may take effect by the end the month.
It has a fine of P5,000 for the first offense. For the second offense, it would be P5,000 or imprisonment of not more than one (1) month, or both; third offense would be P5,000 or imprisonment for not more than one (1) year, or both (court discretion).
The ordinance also said that under GCQ model, a maximum of 50 percent of dine-in services would be allowed; while 75 percent seating capacity would be allowed in areas under Modified GCQ.
How About Areas Under ECQ?
In some areas under ECQ or Enhance Community Quarantine, dine-in services are still not allowed; while the areas under Modified ECQ is allowed up to only a 30 percent capacity.
Spraying or providing rubbing alcohol for personnel, suppliers and customers have been mandated under this ordinance. The "no face mask, no entry policy also still applies under this particular ordinance.
Read: Pizza Hut's Biggest Franchisee Files for Bankruptcy
People who would have a body temperature of 37.5 degrees Celsius or above wouldn't be given the chance to pass or to enter an establishment. It doesn't matter who – it's an order.
Establishments Who Will Violate
On the other hand; establishments who will violate the ordinance would be forced to temporary closure for three (3) day. Not only that, it also involves a fine of P5,000 for the first offense. P5,000 plus a temporary closure for one (1) month for the second offense; and closure for not more than one (1) year and P5,000 or imprisonment for not more than one year, or both at the discretion of the court, for the third and succeeding offenses.
What are your thoughts on the 24/7 food delivery services that has been approved by some Metro Manila Mayors? Do you think that this can be used as a tool to help and assist people during the quarantine?
Source: The Philippine Star