With time, many things have gone through a ton of innovations and that changed how we live.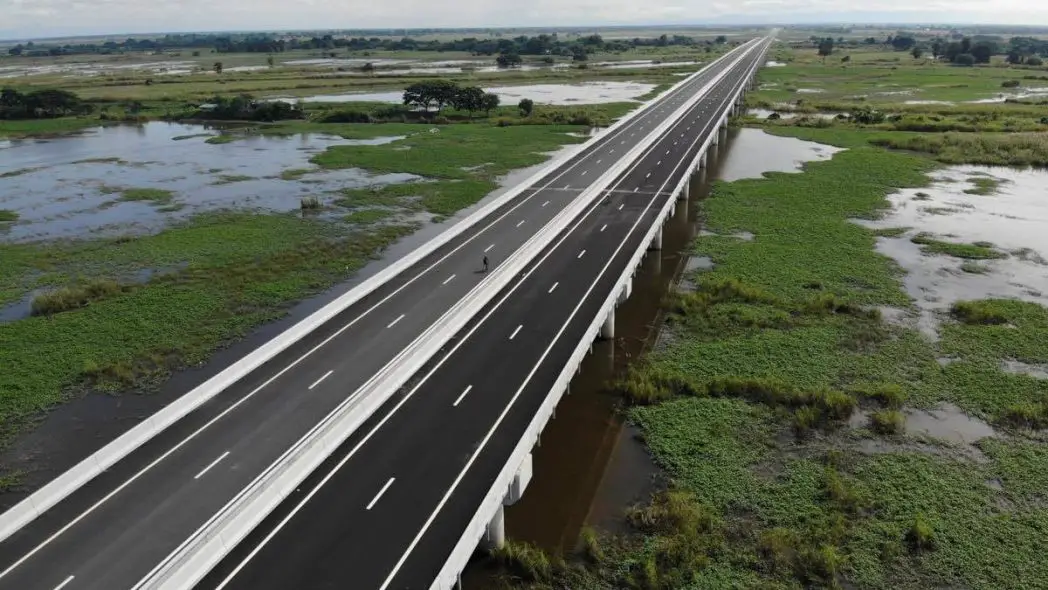 From the technology we use for communication, to things like expressways and other forms of infrastructure  built to conserve time allotted for traveling from one place to another.
Many big-ticket infrastructure projects are sought to be finished over the next few years and this will bring ease to the lives of many people traveling from Manila to different parts of Luzon.
Read Related: Big Things in Philippine Infrastructure Within the Next 2 Years, DPWH
One of which is the path that would cut travel time from Ilocos to Bicol substantially.
Current Time For Travel From Point A (Ilocos) to Point B (Bicol)
Currently, under normal circumstances (less to no traffic involved), traveling from Ilocos to Bicol would be estimated to last around 13 hours. If we were to put traffic in the scene, it'll be anywhere within 14 to 15 hours.
But, with the recent plans and projects of the Department of Public Works and Highways (DPWH) involving expressways, they mentioned that once the targeted infrastructures are built, it would cut travel time from Ilocos to Bicol.
If you thought that it involves minutes, think again! As a matter of fact, they said that it would only be around 9 hours!
Also Read: President Rodrigo Duterte Approves Law Adding 4 New Tourist Destinations in the Philippines
Those are four (4) precious hours of your life and your time saved!
Luzon Spine Expressway Network
The program that the DPWH launched to attain this goal is called the Luzon Spine Expressway Network or LSEN.
What the LSEN  aims to connect would be the northern parts and southern parts of Luzon. It's going to do this by constructing  one massive road network.
The main roads of LSEN have already been established and to name a few of those that have already been completed right now are the following:
Read: Extension of SLEX to Cut Travel Time to Most Provinces
North Luzon Expressway (NLEX)
South Luzon Expressway (SLEX)
Skyway 1 to 3
Tarlac-Pangasinan-La Union Expressway (TPLEX), and;
Subic-Clark-Tarlac Expressway (SCTEX)
NOTE: These are just the ones that have been completed. This doesn't mean that it's everything that's part of the LSEN.
One of the biggest roads that is currently being built under the LSEN is the extension of SLEX known as the TR4.
While this one could  take a little bit of time before it gets finished, it's going to be one of the biggest and the largest strips of expressway we'll see. It stretches out a total of 66.74 km long in total and part of its objectives is to improve and develop the goods and services transport to and fro Metro Manila.
Read Related: The DPWH is Hiring Administrative Assistants, Engineering Assistants, Engineers, and Clerks
The SLEX-TR5
Aside from the SLEX-TR4, they're also aiming to make another extension, called the SLEX-TR5. This is going to be a four-lane toll road stretching about 416.48 kilometers from Lucena City in Quezon to Sorsogon.
The said project is still being planned out. In addition to that, it still has no date on when its construction would begin and initialize.
Cam-Sur Expressway
Now, going to the most southern part of the LSEN Program is the Camarines Sur Expressway. Akin to the the TR-5, it is also a four-lane road that stretches to about 16 kilometers, connecting the municipalities of San Fernando and Pili.
The construction of the said expressway is still ongoing and as per the DPWH is about 15% complete. In estimation, the DPWH calculates that it'll be fully completed after the year 2022.
There are many other expressways within LSEN Program located up north but most of them have already been completed.
Read: NLEX is Hiring Workers: They Need About 1,500
When the DPWH was asked how the progress was for the whole program, they didn't give a statement on what percentage it's on right now to being complete so it's hard to tell at the moment how many years it would take before the whole LSEN network is completed.
But still considering it would cut travel time from Ilocos to Bicol to just 9 hours in the next few years, that's something definitely worth waiting for.
What do you think about the expressway that's aimed to cut travel time from Ilocos to Bicol drastically? Could this really mean a lot for the people, especially whose jobs and professions revolve around traveling? Or is this another project that would be deemed as "worthless?"
You Might Also Like: You Can Travel Manila to Cavite in 45 Minutes by the Year 2022
The LSEN and this expressway is just one of the many infrastructure projects under the Administration. There are tens more that we should be wary of – so, stay tuned for other updates regarding the construction of these!
Source: Website of the Department of Public Works and Highways (DPWH)