Good news about a specific group of four-eyes can now apply for a Person with Disability (PWD) ID is circulating around social media. This act was as per the Magna Carta for Disabled Persons, and For Other Purposes, Republic Act (R.A. 9442) and in Republic Act (R.A. 10754), which is also known as an act expanding the benefits and privileges of persons with disability (PWD).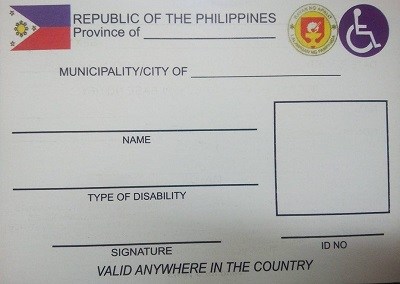 However, as per the GMA Network, just having "poor eyesight" does not automatically give the guarantee that a person can apply and avail of the PWD ID card.
Read: 20% Solo Parent Discount, Now Applicable in Quezon City
Officer in Charge of the National Council on Disability Affairs (NCDA), Carmen Zubiaga, said that the reports circulating all over the internet are deemed to be erroneous and incorrect news.
Zubiaga clarified that they received information stating that while some PWDs could not avail of the special ID, there are unqualified individuals who were able to because of their "connections."
Yung iba hindi nakakakuha, yung totoong may kapansanan. at yung mga walang kapansanan na may connection lang ay nakakakuha."
As per Zubiaga, people who have long-term mental, physical, sensory, and intellectual impairment are those who are qualified for a PWD ID.
Read: More than 1,000 jobs for PWDs, offered by DOLE
More so, Zubiaga made the clarifications that people who have simple poor vision do not actually qualify for a PWD ID unless it cannot be corrected anymore.
Yung mga function limitations na yan ay nakakahadlang sa kanilang pakikisalamuha at sa kanilang interaction sa ating kapaligiran. Kahit nga 1,000 ang grade ng salamin mo, basta yan ay nako-correct pa, nakakabasa pa, nakikita mo pa yung pinapabasa sa'yo ng optometrist, hindi ka pa (qualified for the PWD ID)."
On the other hand, she said that if you only see the big letter "E" when the optometrist tests you even if you have glasses, that is the instance that the person will be given a PWD ID.
Read: 56,000 Foreign Workers to be Accepted by Korea in 2019
The PWD ID is valid up to its third year of being gotten. However, it can be cancelled as pointed out by Zubiaga.
What do you think about this? Should people with poor eyesight have easy access to the PWD ID?