Many Filipinos resort to being Overseas Filipino Workers (OFWs) because of the difference in the pay. We talk about this a lot and because of this, Filipinos have been improving in finding and in giving services to other countries. Within the early parts of next year, South Korea will be accepting 56,000 foreign workers under their Employment Permit System for 2019.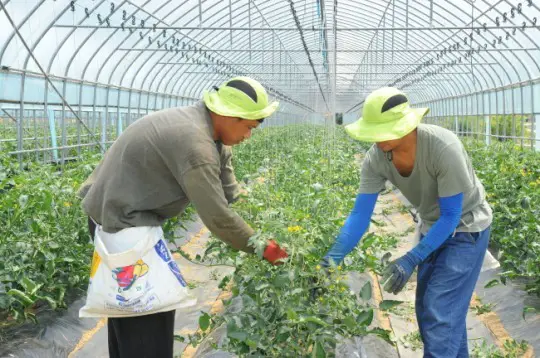 Apparently, South Korea has had labor shortages in their country. According to Hankoryeh, South Korea is considered to be an aged country, just after almost two (2) decades of becoming an aging country.
Tuesday, December 19, 2018, Noh Hyeon-ouk, President and chairman of the Government Policy Coordination, made the decision on the job quotas in their meeting.
To give you more details of what the plan will look like, Korea will overall hire 56,000 foreign workers to mend the current labor situation their country is currently in.
Korea will accept 43,000 new foreign workers and 13,000 returners. In retrospect, Korea accepted the same number of foreign workers in 2018; the only difference is that there were 2,000 more returnees and 2,000 fewer newcomers.
As per the Employment Permit System (EPS), foreign workers can work in Korea for up to four (4) years and ten (10) months while they are on an E-9 visa. However, they cannot go to and fro the country on the same visa during that 4-year duration. On the brighter side, after four (4) years and ten (10) months, E-9 holders who are able to meet conditions can leave and re-enter the country to get back to their previous employers.
This plan is especially perfect for the industries that have high demand for foreign workers. More so, the number of foreign workers who are most likely to return to their home countries in 2019 as per the Labor Ministry.
Is there a current status of their hiring?
Currently, as per some sources, about 28,880 new foreign workers will start working in Korea in January, April, July, and October. This figure will only accommodate the manufacturing industry. More so, 60 percent of that figure will start to work in the first half of 2019.
In addition to that, Korea is also planning on putting 5,450 foreign workers to the livestock and farming industries in January, April, and October. This is for them to meet the season demand that their country has. Furthermore, 4,580 will be put to the fishing and the construction industries in January, April, and July.
Read: More than 1,000 jobs for PWDs, offered by DOLE
The last and the least of the workers, with 90 workers will be put in the service industry in January and in April.
Korea's government will then decide where they will allocate 4,000 new foreign workers into different sectors through their studies and economic requirements after they review the figures of employment across the different sectors in the first half of 2019.
The final decision was made to ease the labor shortage in Korea's industrial sectors and to protect local workers' jobs at the same time," said Noh.
Meanwhile, H-2 visa holders will remain at the same figure at 303,000. The workers who are granted the permit to stay on that visa will remain the same. This is for the people of Korea from both Russia and China descent who enter the country at an H-2 visa remains special and to have employment and businesses that have special permits and privileges to be H-2 visa holders.
If you haven't known, Korea has been accepting migrant workers, even those low-skilled since 2004.
They were accepting foreign workers from sixteen (16) different countries to give as a response to the EPS' reports of labor shortages in some of the industries such as the farm and industrial industry; this applies to small and medium-sized companies.
Read: More Than 17, 000 Jobs in Japan Offered to Filipinos
Korea started to have a hike in the increase of foreign workers after 2014 as per the EPS. It reached its maximum at 58,000 in 2016.
Foreign workers who work in Korea through the EPS can have the same labor rights as local workers. More so, foreign workers can also receive the same benefits and privileges as local workers. However, the system had its criticism because they are restricting foreign workers to change workplaces just a maximum of three (3) times. Nevertheless, Korea is still generous in giving foreign workers, especially Filipinos, a chance to work in their country.
Read: Saudi Arabia Jobs that OFWs Can No Longer Apply For
Are you looking for a job abroad? Do you yearn for a job outside the country? Good news for you because Korea is currently looking for a total of 56,000 foreign workers in the next year. Good thing is that the industries and sectors are flexible in which you can choose from a set of sectors.