Imagine this: You're driving along highways, some unfamiliar road and you come across a sign that bears some letters and some numbers; ever wondered what those mean? You're not alone! Thousands, if not, millions of Filipinos also think of it as hieroglyphics because no memo was given on what those mean!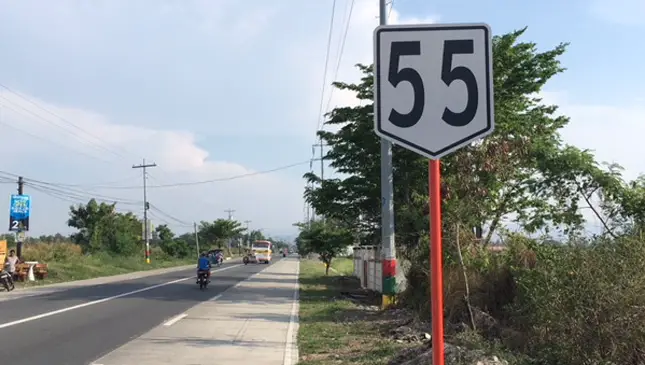 420? AH26? What are those even?
To answer the question, that is actually as per the Philippine National Route Numbering System (RNS) and it might be more interesting than how you think of it.
Read: Road Etiquette and Safety Education to be Included in the K to 12 Curriculum
What are those number signs for?
The Department of Public Works and Highways (DPWH), is the country's main department in charge of the engineering and the overall designing condition of the country. As per them, the purpose of the RNS is to vindicate and somehow simplify the navigation along highways.
A few people might find it easy and more accountable to utilize old street names. There is nothing wrong with that, as a matter of fact, that is what the norm is. However, these would not be deemed effective if the person navigating is not a local in the area.
Let's take J.P. Rizal street as an example; how many streets of the same name have you encountered around the Philippines? Almost all major road would have a J.P. Rizal street.
So, this RNS is to somehow give a generic name for the roads. The DPWH has three (3) classifications for roads in the country: National Primary, National Secondary, and last but definitely not the least, National Tertiary.
Are those numbers by random? Or are they regulated?
The DPWH has its own system and patterns for the numbers that you see. They don't just spat out and distribute numbers for the roads, it's systematized and it's patterned.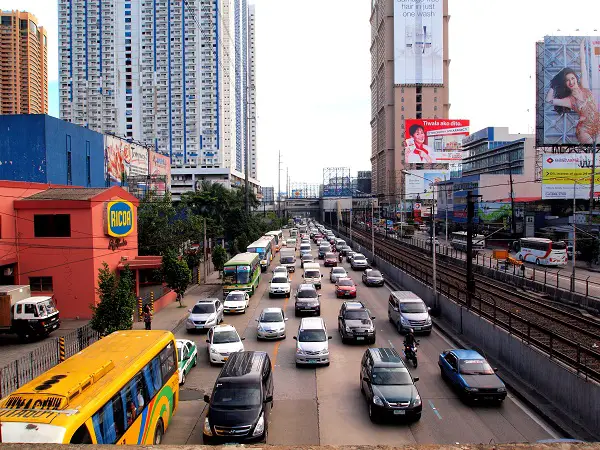 When you see a road and the sign is prefixed with either an N or an E, this simply means that the N is for National and the E is for Expressway. In addition to that, these prefixes will come with two (2) digits.
National Primary Roads
Now, let us talk about these number signs on our national primary roads. So, talking back to what we have discussed above, National Primary Roads will have an N in its prefix, right?
Read: Better and Faster Way of Going From Antipolo to the Airport?
So, from N1 which is the Pan-Philippine Highway, to N11 which is C.P. Garcia, this means that the National Primary Road connects three (3) or more roads. More so, N51 or Santiago-Tuguegarao Road to N82 (Mandaue-Mactan Road, Pajo-Basak-Marigondon Road, AC Cortes Avenue) links two (2) cities, making a total of forty-two (42) National Primary Roads.
These won't be as important if you are not travelling from far-off destinations. However, it would be useful knowledge especially if the time comes that you need to read those signs.
National Secondary Roads
Unlike primary roads, secondary roads would have three (3) digits. However, these numbers are not random as well as they have their own designated use and system.
The first digit of the three-digit number simply states the number of the primary road the route is headed or linked to. That's the main clue of how you read the numbers.
So, how do you read these numbers?
Let us have a look at N420 as an example. This route is more commonly known as the Tagaytay-Santa Rosa Road. The first number is 4 which means that the Tagaytay-Santa Rosa Road roots from the N4 National Primary Road. This runs from the Jose P. Laurel Highway (N421 Tanauan-Talisay Road) going to P. Burgos Street in Batangas City.
Now, do you get how these number signs work? They form some sort of puzzle for drivers who are driving the roads. Hundreds of more roads can be seen all over the country and it runs from Luzon all the way to Mindanao.
Read: 77 Choke Points, Identified by the MMDA
The AH26 Road
I'm sure that even if you are not driving, you have either seen or encountered, or even used the AH26 road. This road, which is commonly seen in cities and highways, is the road that is known to "link them all."
It is also known as the Pan-Philippine Highway and is spans from Laoag all the way to Zamboanga City. AH or the letters in this road means "Asian Highway." So, this means that the Pan-Philippine Highway is part of the Asian Highway Network.
It's also sometimes referred to as N1 if you are utilizing the local RNS terminologies. It's a road that extends up to 3,000 kilometers in road length and allows motorists and other vehicles traverse from one port to another.
You can look at it as the AH26 or N1 to be the entire skeletal design of the Philippine Highway Network because it is the single road in which all other national primary and secondary roads stem from.
The Philippine highway network is not to be undermined because it is vast, actually more vast than you think.
How big is the Philippine highway network exactly?
Just think about it, the total of the national primary roads in the country's highway system is 42. That number still does not include secondary and tertiary roads and if we would include secondary roads, which is a total of 325 in the country, that would be a total of 368 national roads. Again, that still does not include the tertiary roads.
Read: Smaller Lanes are Safer? MMDA Proposes Lanes to be Narrower for Safety Reasons
We have thousands of kilometers worth of road network and that is big considering the fact that the land mass of the country is not that spectacular. More so, a lot of these secondary and tertiary roads are not yet fully developed so you cannot expect a smooth path taking it.
So, it's just right to give the people who were able to design the Philippine highway network a pat in the back for doing a good job in the classification and coordination of these roads. It's not that easy to regulate and name over 360 highways with more than 30,000 worth of kilometers in roads, right?
So, just think of these signs as your guide or network; seeing one of these signs can denote that you are anywhere near a highway. More so, it's a clear thing that you are going somewhere when you see a number sign ahead of you. Why? Because that means that the road you are on right now is connected to either a primary or a secondary road.
Now, you don't have to worry about being lost with knowledge of how these number signs work.