Intense heat has been proclaimed to have scattered all throughout the country. In fact, a couple of cities in some provinces were part of the list of the hottest cities in the country a few weeks back. This, in turn, forced a lot of our fellow Filipinos to indulge themselves in the use of air-conditioning units and electric fans.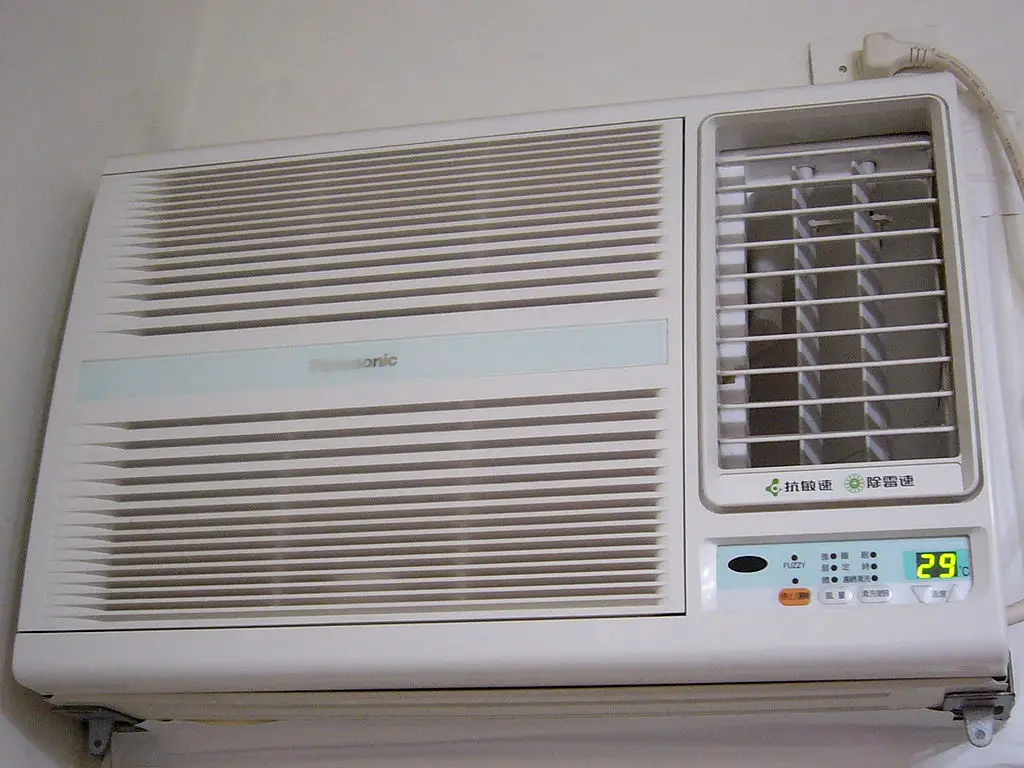 By using them, people somehow escape the heat that the climate is giving them. However, not many people are aware that this temperature is dangerous. More so, using these air-conditioning units and electric fans often is as dangerous as the heat as well.
Read: 51.7 Degrees Celsius Heat Index in Dagupan City
Dr. Ma. Encarnita Blanco-Limpin, M.D. of the University of Santo Tomas College of Medicine, 1986, said that certain illnesses and conditions can be picked up by being under too much air-conditioning and electric fan effects.
How can it be dangerous?
As per Limpin, both of these units accumulate dirt—which means that the air and wind they let out can have this dirt and can be scattered to the room. Although these units can be cleaned, they still accumulate dirt and that's inevitable because they gather from the outside and filter and bring coolness to the inside.
Dr. Limpin says that it's relevant to ensure that the air from these units are clean—more so, having unclean air smother through an enclosed space could cause infections and diseases like pneumonia.
Read: Power Interruptions in Some Parts of Luzon as per MERALCO
May high risk na mag-spread ng infection kasi may mga bacteria na nagta-thrive doon sa mga aircon na nagko-cause ng mga atypical pneumonia."
How could we stray from this type of danger?
Since these units will be used most often, they will be absorbing more and more dirt—which can be blown to the faces of your friends and family.  So, Dr. Limpin advises anyone who usually uses these types of units to thoroughly clean electric fans and air-conditioning units. This way, all dust mites, together with accumulated dirt and dust can be removed because these are things that could trigger allergies and asthmatic reactions.
Nandiyan na 'yong mga alikabok na nalalanghap mo rin na puwedeng magkaroon ng irritation sa daanan ng paghinga mo."
In addition to what Dr. Limpin said, it's not also a healthy thing to stay for longer periods of time in rooms and locations where air-conditioning units are operational. Why? Because right after you get out of the room or location where an air-conditioning unit is turned on, a sudden shift to the intensive heat could prevail negative impacts to the body.
Talagang makakasama lalo doon sa mga taong may mga hika and ang kanilang trigger ng hika ay extremes of temperature."
Limpin says that this is extremely dangerous for sensitive people especially to those who have asthma. Because some triggers for asthma include extreme temperatures (highest to coolest temperatures).
Contrary to popular belief, being in a cold place for longer periods of time could cause skin dryness. It's not that healthy to stay in a cool place for extended periods of time, too.
Read: Longer Days Than Nights After the Equinox
The balance of coolness and heat
To attain the best type of situation, it's better to have a balance in coldness and in hotness. Limpin says that there's nothing wrong on being indulged to the heat and sweating. In fact, it's a healthy thing to sweat—it helps regulate the body heat every time you enter a place with a high temperature.
'yong init sa labas, don sa environment na ginagalawan natin, magre-reflect din 'yan doon sa loob ng katawan, 'yong pagpapapawis. Magc-cool down 'yong katawan, 'yong body temperature natin."
Limpin is explaining the importance of experiencing hotness, as it has positive impacts to our body structures, too.
The whole country is experiencing the heat so there is a high possibility that everyone is utilizing units to keep the air cooler. Whether it's for electric fans or air-conditioning units, Filipinos would be using them to help them with the heat that it gives.
Read: Actions to take when temperatures are high
However, be sure to check whether or not the unit you will be using is clean to avoid mishaps and problems to add in the current dilemma that our country is experiencing.
Should I clean my air-conditioning unit myself?
If you have a bit or two of knowledge about air-conditioning units, you can clean the units yourself. However, there might be some points you're not able to clean. We're not talking about just cleaning the air filters; we're talking about cleaning even the inside of the air-conditioning units.
In the case of electric fans, however, you can do it yourself given the fact that you know how to dismantle an electric fan. You just have to clean the propeller and the cases of the fan for you to achieve a clean and a fresher breeze from the units.
So, don't be too afraid of the heat—in fact, it's something that nature gives us to have a bit of balance to our bodies. Although it's understandable that the heat is extreme, do not be too submerged to artificial air because it might not be as good as you think of it.