Filipinos know a lot about the scorching heat this Summer. In fact, a lot of people tend to make jokes about it when in fact, it's true that this heat is somewhat dangerous. If you've been feeling a bit hot and humid today, you're not alone. As a matter of fact, Dagupan City in the Pangasinan province reported to have experienced a scorching 51.7 degrees Celsius heat—and we're not kidding.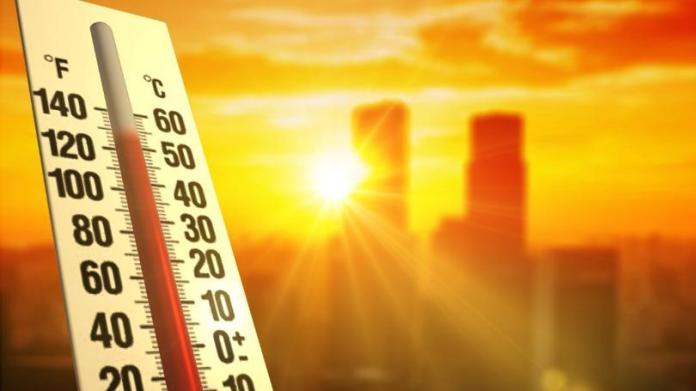 The Philippine Atmospheric, Geophysical and Astronomical Services Administration (PAGASA) said in their statement that residents of Dagupan city are currently experiencing intense heat at 48 degrees Celsius last Tuesday. Now, however, they're at 51.7 degrees Celsius.
This was the reported heat index in Dagupan City at around 2:00 P.M. last 9th of April 2019.
Read: Actions to take when temperatures are high
It's really shocking and scary to think that temperatures would reach this high. Considering the fact that we haven't experienced this before, it's alarming to think that it's currently happening.
Is Dagupan City the only location where it's reported to have intense heat?
Well, we all hope that it's not a countrywide occurrence. And although residents in Dagupan City are suffering from this temperature, there are other people in other cities and locations who suffer from the extreme heat as well.
Here are the other cities who are experiencing a high heat index:
Masbate City, Masbate at 41.1 degrees Celsius
Virac, Catanduanes at 41.2 degrees Celsius
Dipolo, Zamboanga Del Norte at degrees Celsius
Pasay City, Metro Manila at 42 degrees Celsius
Cotabato City, Maguindanao at 42.3 degrees Celsius
Baler, Aurora at 42.3 degrees Celsius
Catbalogan, Western Samar at 42.6 degrees Celsius
Sangley Point, Cavite at degrees Celsius
Aparri, Cagayan at 43 degrees Celsius
Calapan, Oriental Mindoro at 43.1 degrees Celsius
Daet, Camarines Norte at 43.1 degrees Celsius
Tuguegarao City, Cagayan at 43.5 degrees Celsius
Cuyo, Palawan at 46.2 degrees Celsius
Dagupan, Pangasinan at 51.7 degrees Celsius
These are the heat indexes of nearly the hottest cities in the Philippines right now. Furthermore, it's being tagged as cities which are in the danger level when heat exhaustion, heat cramps, and worst, heat stroke are possible when activities are continued to be done under the heat of the sun.
Read: How to Cool down your hot car quickly
What is the heat index?
Contrary to popular belief, heat index is not the exact temperature that a certain location is in. Heat Index or also known as Humiture is the index that combines both the relative humidity and the air temperature in shaded areas to postulate the perception of the human body to the temperature.
In other words, the heat index is the temperature that a certain person feels relative to the temperature around. In layman's term, it's the "felt air temperature," "real feel," "feels like," and "apparent temperature."
Read: Baguio City Temperature Drops to 9.8ºC
To give you an example, if the heat index is at 41 degrees Celsius and it has seventy (70) percent relative humidity, the real temperature of the environment stands at 32 degrees Celsius.
So, to conclude, the heat index is the temperature that we, humans feel, in accordance to the temperature that the environment has. It's not the temperature that circulates around us; it's the feeling we have in accordance to the temperature.
What should we do in this extreme temperature?
PAGASA advised everyone to stay indoors as much as possible while the temperature is still at its limit. Here are some of the tips that PAGASA gave to stray from complications because of the temperature:
Make sure to stay hydrated; the heat can make our bodies consume more water than the usual.
Be sure to take a shower every day. If possible, taking a bath twice a day is better.
Avoid leaving your houses when the sun is at its peak. Direct heat is dangerous for our skins as well.
Read: Longer Days Than Nights After the Equinox
These are just some of the things that PAGASA gave in order for the community to be safe from mishaps. Although these things are simple things that is not rocket science, some people still tend to forget these things which is the reason why they get negative impacted by the heat.
So, if you live in these areas, don't take the risk and disobey what PAGASA gives. This temperature won't be forever so we can just wait for it to be finished before we can do the normal things we do on a day-to-day basis.