One of the few places in Luzon that most people visit especially during the summer is Tagaytay. Other than the fact that you can eat the best Bulalo or Filipino Beef Marrow Stew, it's also seated at a high altitude which makes it an excellent cool and cold place.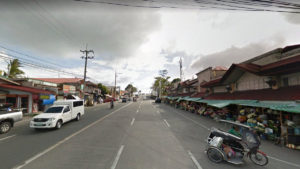 Every day, people visit Tagaytay and since then, it has been considered as one of the best destinations where people can relax, eat, and have a drink or two, too. 
If you're planning to visit this place around this week, do know that Tagaytay will be implementing their one-way traffic starting April 13, 2019. 
Read: Beating the Modern Manila Traffic
Yes, it started last Saturday, April 13th, 2019 and they will now be implementing their one-way traffic scheme. 
As per the Tagaytay City Office of Public Safety, their new traffic scheme will be implemented to further enhance the road system and the traffic of the city. 
What would this new traffic plan impose?
According to the newest traffic scheme, vehicles which are heading to Alfonso, Nasugbu, Indang, and Mendez should now take the J.P. Rizal Street by Petron at Maharlika East Intersection. 
On the other hand, vehicles which are headed to Manila from Mendez, Nasugbu, Indang, and Alfonso should take the Tagaytay-Nasugbu Road (Police Station at Hagdang Bato).
They made official announcements and the maps of these routes in the screenshot/s below. 
Is this traffic scheme some sort of a trial for their new implementation?
No feedback has been given yet in accordance to this new scheme. In fact, no one reported their experiences yet. To answer the question, no mention of whether this implementation is permanent has been made yet. Meaning, this can just be a trial; this new scheme is still indefinite and it can be reverted at any given time. For now, though and until the Tagaytay City Office of Public Safety announces and imposes another rule, this is what all drivers and vehicles should follow. 
Read: Some Roads in Makati Will be Closed for the Holy Week
With the hopes of clearing up and enhancing the traffic situation of the entry and outputs of Tagaytay City, and places adjacent to it, the governance is positive that this would be of great help to them. In addition to that, they will still try to concoct more schemes and traffic rules which will be given to us at any given moment. 
Traveling down the South is considered as a headache sometimes because of the unruly traffic that happens. This is why the government is trying to come up with different plans to somehow address this specific concern. 
For now, the new rule is the one being followed. So, if ever you're planning a vacation or a road trip to the Taal Lake and visit some of the best places to eat while in Tagaytay City, be sure to remember that the new one-way traffic scheme is in effect for you to avoid unnecessary questioning by officials and traffic enforcers while you're down in South. 
Read: Speed Limit, Clarified by MMDA
What are your thoughts of this new one-way road implementation of the Tagaytay government? Do you think that this would have positive impacts in accordance to how vehicles travel in and out of Tagaytay City?