Canada, as well as we can put it, is one of the world's top countries in almost all aspects we can think of. In fact, Canada leads well in terms of its economic stature and how diversified the country is. This all sums up to the fact that Canada is wanted by millions of people from all over the world.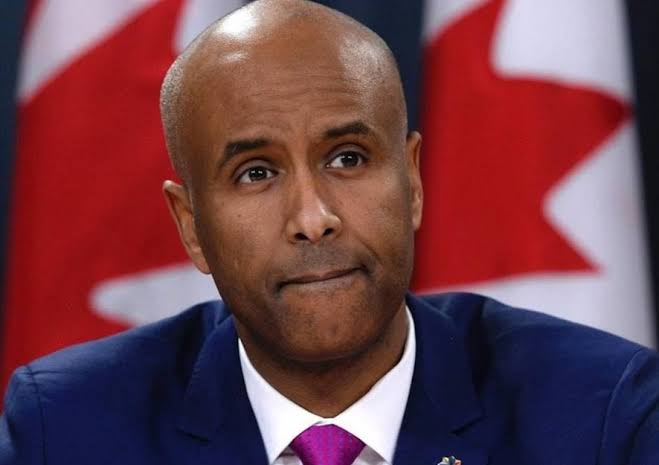 Just recently, news were brought out about Canada's plans of accepting more and more immigrants within the next couple of months. This time, however, it is ensured that they will be receiving more in the coming years. They plan to accept a million more immigrants within the next 3 years and it's actually official.
Read more here: Canada, Accepting About 1 Million Immigrants Until The Year 2020
How many citizens are currently in Canada?
As of this moment, the Western giant has about 37 million citizens. So accepting a million more immigrants isn't actually much for them. They said that a time span of until 2021 is the target for the overall immigration addition count.
The Minister of Immigration, refugees, and citizenship Ahmed Hussen, said that part of the few reasons why Canada rose to be at the top spot is because of their acceptance of different cultures.
Thanks in great part to the newcomers we have welcomed throughout our history, Canada has developed into the strong and vibrant country we all enjoy. Immigrants and their descendants have made immeasurable contributions to Canada, and our future success depends on continuing to ensure they are welcomed and well-integrated."
He said this during an annual Parliamental report to show and make everyone feel of Canada's gratitude to its citizens.
Read: Taiwan is Visa-Free for Filipinos Until July 2020
Back in 2017, Hussen also said that what he experienced is near what is happening now. Why? Because Canada, as per Hussen, accepts a lot of refugees every single year.
In case you're wondering, Ahmed Hussen, who fled to Canada when he was 16, says that he has truly felt that the country wanted more people every year compared to other countries in the world.
What about the United States of America?
Since Canada will accept a million more immigrants over the next 3 years, wouldn't the U.S. accept them as well? As far as we know, so long as President Donald Trump said that he wants no trace of immigrants from any African country or similar "s—-ole countries," no way could a million immigrants be accepted in the U.S.
Read: US Citizenship and Immigration Halts Operations in Manila
Would accepting a million more immigrants a big move?
This act would not impose drastic changes to Canada because if Canada will accept a million more immigrants within the next 3 years, the country would need to warmly welcome about 350,000; roughly one (1) percent of its current population. That is in each of the years 2019, 2020 and finally, 2021.
Hussen further explained that Canada is a world leader when it comes to managed migration. In addition, he said that Canada does not look at discriminatory factors in choosing the immigrants to enter the country.
Canada is a world leader in managed migration with an immigration program based on non-discriminatory principles, where foreign nationals are assessed without regard to race, nationality, ethnic origin, colour, religion or gender."
Based on recent and backtracked reports, one (1) out of five (5) Canadians are immigrants. This translates to a total of six (6) million immigrants setting foot in Canada since the year 1990.
Read: Canada Speeds Up Visa Applications of Filipinos Affected by Yolanda
It's almost a third of the total population and it is just amazing to imagine that the people from Canada work hand-in-hand to achieve all of these amazing results.
So if you are planning to migrate to Canada within the next few years, this might be your call. Try to take advantage of the fact that Canada is and will accept a million more immigrants because they will be warmly welcoming people of different ethnicities.
Spread the word that Canada will be accepting more immigrants over the next few years! This is good news especially to people who have plans on traveling and settling in Canada; this might be the perfect timing for it.
Note: News about the VISA being 100% sure is false. Canada will speed up processes and will make it easier but no guarantee is given.