It's the rainy season again and along with it, other things become a pain in the neck, too. One of which is the sudden outburst of mosquitoes and the annoying thing about that is that you don't know where they're coming from! They just suddenly appear out of nowhere when stocks of water become stagnant.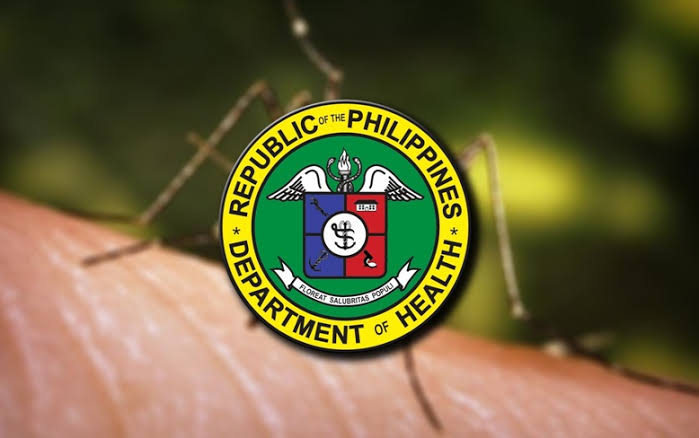 In line with this, the Philippines' Department of Health (DOH) issued a warning to all families in the country to stay safe from mosquitoes. Why? Because if you're unaware, mosquitoes are actually considered to be the deadliest of animals—no neither lions nor sharks are the species who take the most lives on a yearly basis—they're mosquitoes.
Read: DOH Reminds Everyone of Flu Symptoms
The DOH have reported and announced that there's a nationwide Dengue alert and everyone should consider this.
Why do mosquitoes come when it's the rainy season?
It's actually simple Science and they're reproductive state. Female mosquitoes lay their "dried eggs" in water in order for those eggs to nurture and activate.
This is part of the reason why stagnant water is their favorite spot. Moreover, it is another reason why you should avoid keeping tab on an exposed bucket full of water.
Read: No Vaccination, No Enrollment Policy – Suggested by DOH
So, in conclusion, mosquitoes aren't actually love the rain—they like and heed on puddles because they need it for reproduction.
Alarming dengue cases nationwide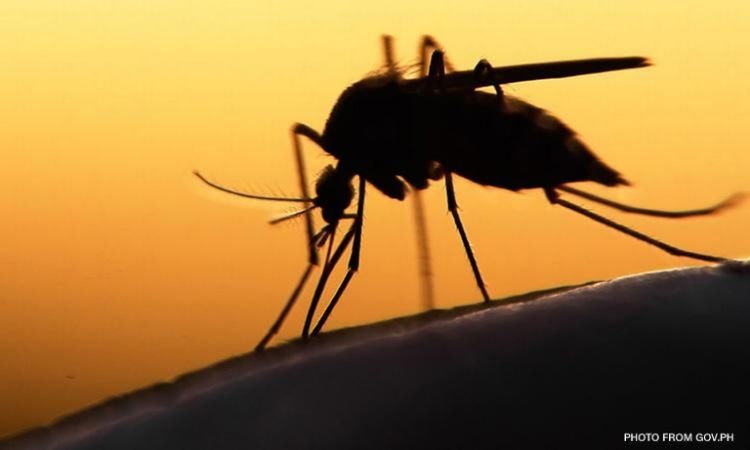 The Department of Health issued a nationwide Dengue alert to all Filipinos because Dengue cases seemed to have risen when the rainy season started.
In fact, during the rainy season, cases of Dengue have been reported to have seen a drastic increase. This year, however, is a different story.
Basing on the data from the DOH and Health Secretary Francisco Duque III, from the first (1st) of January 2019 until the 29th of June 2019, a total of 106,630 dengue cases have been recorded in the whole country.
Read: PhilHealth Cash Benefits For A Specific Illness
This is an 85 percent hike from the summed 57,564 cases recorded during the same period in the year before.
The World Health Organization (WHO) reports that during Week 24 of the year 2019, a total of 2,781 Dengue cases were reported nationwide.
As of 15 June 2019, the cumulative number of cases was 92,267 with 398 deaths. This is higher compared to 50,145 cases with 275 deaths reported during the same period last year.
So, the DOH is reminding everyone to keep safe from mosquitoes because this nationwide Dengue alert is not a joke.
The Dengue fever
Dengue is a virus that comes from female mosquitoes of a certain kind. Of course, the Dengue virus is responsible for the Dengue fever.
Some of the signs of Dengue that you need to take note of are the following:
Gum bleeding
Severe intermittent fever
Vomiting
Severe abdominal pain
Fatigue and/or restlessness
Skin rashes/skin irritation
Secretary Duque said that this is the first (1st) time in history that they are declaring a nationwide Dengue alert. He adds that this should be enough evidence of the severity of the outbreak.
This is the first time that we're declaring a national alert. Because the objective is very clear. We want to raise awareness among the public and more importantly, in communities where signs of early dengue increases are evident."
However, Duque pointed out that there is no real country epidemic because the spread and the virus are localized. Nevertheless, it is an infectious disease and everyone should be wary about it because a regional epidemic is visible.
Read: Rainy Season in the Philippines and How to be Safe
He also added that the following are the certain regions that are largely affected:
CALABARZON (Region IV-A)
Central Visayas (Region VII)
Western Visayas (Region VI)
SOCCSKARGEN (Region XII)
Northern Mindanao (Region X)
We don't have a national epidemic. It's localized. As I have mentioned, the top among the regions would be Western Visayas, followed by Calabarzon, Central Visayas, Soccsksargen and Northern Mindanao. There is no national epidemic but there is certainly regional."
Currently, a total of five (5) regions already went over the threshold of the epidemic. In addition to that, the following regions are currently being monitored by the Department for signs of an epidemic after the alert was sent out for the exceeding of the threshold:
Ilocos Region (Region I)
Cagayan Valley (Region II)
CALABARZON (Region IV-A)
Bicol Region (Region V)
Eastern Visayas (Region VIII)
Zamboanga Peninsula (Region IX)
Davao Region (Region XI)
Bangsamoro Autonomous Region in Muslim Mindanao; (BARMM) and
Cordillera Administrative Region (CAR)
How do you keep your space safe from Dengue-carrying mosquitoes?
Prevention is ALWAYS better than cure. With the recent nationwide Dengue alert declared by the DOH, all families need to be careful even in the vicinity of their homes.
Read: Universal Health Care Bill, Approved by Duterte
With the current climate situation, many people do not know whether or not the weather is going to be pour or if it's going to burn.
This is why, being prepared is the best thing to do.
Since mosquitoes love lurking in puddles of water, keep any stored water out of your vicinity.
If you are aware that your location is a stopover for mosquitoes, ensure that you are clothed properly.
Insect repellents are useful; make good use of them from time to time.
Properly control the pests in youe area. This way, mosquitoes would know that your zone is off-limits from them.
If you have indoor plants, discard them for the time being because this can attract those critters.
Should you need water storage, make sure to cover them appropriately so that mosquitoes would not be able to lay eggs in them.
From dawn to dusk, make sure that no mosquitoes are around. Dengue mosquitoes, according to research, usually come out at these times.
Use natural scents. These scents could keep mosquitoes and other types of insects away from where you and your family is.
The nationwide Dengue alert that the DOH declared is, in any way, not a joke. In fact, a handful of people had critical conditions after experiencing Dengue.
Read: How Much Should You Spend to Treat and Prevent Measles in the Philippines?
So what everyone should do is to ensure that their space is free from mosquitoes. And to do this, everyone needs to know how to lure mosquitoes out.
Don't wait for your region to be called out by the DOH before you take action. Now that you were able to find out a few good tips, keep everyone around you safe from the infamous Dengue disease and save yourself a sigh of relief when it happens.