Hong Kong had its fair-share of protests and fighters. After a series of relentless protests and battle, Carrie Lam, Hong Kong Chief Executive, finally decided to withdraw the proposed amendment which would have legalized the extradition of suspects to mainland China.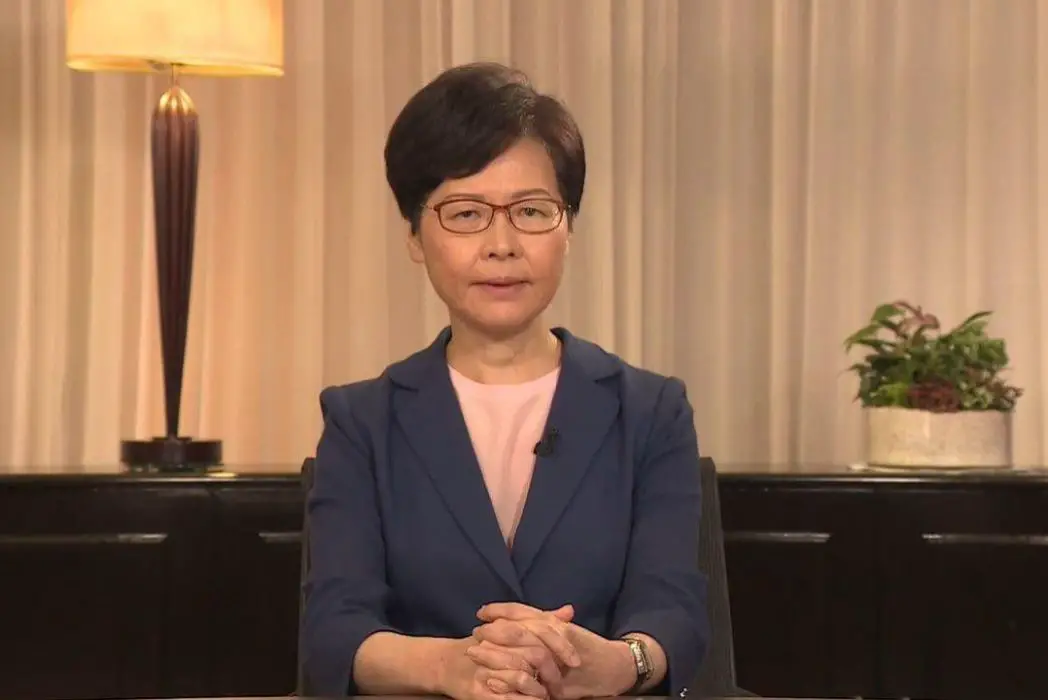 In a video, Lam said that she and her government will finally withdraw the bill.
Read: 2 Million People in Hong Kong Left a Clean Road After They Protested
What is the extradition bill?
Many of you might be wondering—what is the extradition bill? It is quite evident that some people, especially those who aren't up-to-date with the current events, are wondering why there are millions of protesters in Hong Kong.
To put simply, the extradition law of China is the procedure in which a fugitive that is found guilty even outside China's jurisdiction is surrendered and given to the jurisdiction where an alleged offense has taken place for trial and/or punishment under the Chinese government/law.
Read: DOLE Considers Temporary Deployment Ban in Hong Kong
Currently, China is not allowing the extradition of its own nationals.
To respond to the five (5) demands of Hong Kong protesters, Lam said that she was able to come up with a four (4)-point action plan to initiate this.
What were the demands of the protesters?
Protesters, aside from the extradition bill withdrawal, are demanding the retraction of their classification as rioters. In addition to that, inquiry into police brutality during demonstrations, dual universal suffrage both for the Chief Executive and the Legislative Council, and release from prison.
Read: Deployment Ban to Libya as per DOLE
Hong Kong's chief executive said that the prosecution had established their case on the evidence collected and that they are dropping charges against the protesters will be a violation of the law.
Why did the Hong Kong government decide to withdraw the bill?
According to experts as regards this matter, the months-long of protests have more than hurt the economy of Hong Kong. So, in order for them to be back on track, they made the decision to withdraw the bill.
Chien-Yu Shih, Hong Kong-based academic, said that the drastic increase in outflow of capital from Hong Kong was hurting the economy.
Read: POEA Bans OFWs from Working in Yemen
[There was] extreme rapid outflow of capital from Hong Kong and that [was] hurting and deteriorating the economy. Any bill in U.S. Congress would have proven fatal for Hong Kong."
He also said that U.S. lawmakers were considering action for the Hong Kong government. So, they made the decision.
A leaked video record of Lam's speech?
There was a video that had leaked which had Lam's speech on Tuesday to a business delegation. In the recording, it can be heard that Lam was saying that if she had a choice, the first (1st) thing she would do is to quit.
You can watch Carrie Lam's speech here:
Are Hong Kongers happy now?
That question is relative; they might be happy that they do not have to protest any longer but they're still unhappy with the fact that they have links to China.
Read: New Bills to Empower OFWs, Approved in Congress
Hong Kong-based Progress Lawyers Group (LPG) representative Angeline Chan, said that if Lam made the decision to withdraw the extradition bill, Hong Kongers "would have been happy."
Why? Because apparently, a number of youth in Hong Kong have committed suicide in protest against the indifference of the governments.
But] what we have seen is a number of young people have committed suicide in protest against the government indifference; over 1,000 people have been arrested of whom over 100 have been charged while there were many incidents of police brutality."
These protestors saw violent attacks and approaches by both the police and gangsters, too. This is what made them scared of what can happen when the extradition bill passes.
The steps are rather meaningless as until June 12 people had only one demand to withdraw the bill but after people faced attacks, four more demands were added which have not been met."
Protesters returned to the streets
Even after the extradition bill has been withdrawn, Hong Kong protesters still stormed the streets due to the fact that they wanted five (5) of their demands met. Activists committed to their protests until the Hong Kong government fulfills all of their requests.
Carrie Lam said that the decision to fully and finally withdraw the extradition bill was her own government's initiative, not Beijing's.
What do you think about the extradition bill being withdrawn by the Hong Kong government? Could this put a stop to all the issues and violence around Hong Kong? Or could this be another start of unpleasant occurrences?
Tens of thousands of Overseas Filipino Workers (OFWs) are working in Hong Kong. Your countrymen back here salute your service; we do hope that everything will be fine in Hong Kong for everyone's safety.