The Department of Labor and Employment (DOLE) is the body of the Philippine government tasked in maintaining and keeping the welfare of both local and Overseas Filipino Workers (OFWs) along with the Philippine Overseas Employment Administration (POEA).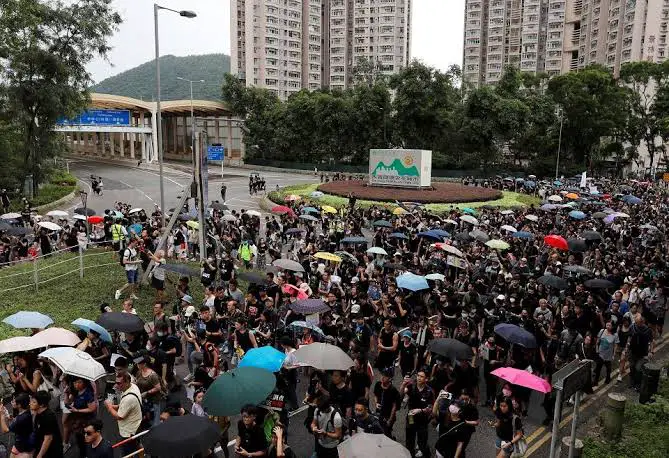 Within the past few years, DOLE issued a few deployment bans in other countries like in Libya and Kuwait. It might be known to many why these bans took place. In this regard however, DOLE is mulling the temporary deployment ban to Hong Kong.
Read: OFWs can Avail Free TESDA Tech-Voc Education Upon Airport Arrival
Volatile situations
If you are up-to-date to current events, then you are aware of what the current situation in Hong Kong is. We published an article about that so if you're not in-the-know, then you can check it out here.
Silvestre Bello III, DOLE Secretary said that they are currently in constant communication with different overseas organizations who are also on the lookout at the situations in Hong Kong.
The situation in Hong Kong is very volatile. It is exacerbating every now and then, so we have to be prepared for any eventuality."
What the DOLE just wants is pure task and responsibility—they just want to keep our people, even in other countries—safe.
Read: Saudi Arabia Jobs that OFWs Can No Longer Apply For
Earlier, Silvestre made a mention that the inconsistency of events in Hong Kong are making Philippine officials study whatever's going to happen. For now, things are still manageable.
It is being studied. Within the week probably we will find out some developments."
Cancelled flights going to Hong Kong
What contributed to the start of the consideration of temporary deployment ban to Hong Kong is the part where a lot of cancelled flights are occurring going to Hong Kong.
Last Monday, a total of thirteen (13) flights were cancelled going to the said country because local Hong Kong workers collaborated with the strikes and protests that are ongoing.
Read: UAE To Protect OFWs More By Signing New Labor Law
Filipinos who were able to arrive at Hong Kong, on the other hand, were greeted with Hong Kong nationals telling them about the situation their State currently is in.
Sinabi sa'kin about 20-something. The best that we could do is arrange for their rebooking."
In Translation: What I've been hearing is that the total cancelled flights were 20 something.. The best that we can do now is to arrange for their flight rebooking.
Hong Kong protests
Labor Secretary Bello also mentioned that the moment the Department of Foreign Affairs (DFA) said that the alert is at the 2nd level, it's going to impose a selective deployment ban.
The moment magsabi sa amin ang DFA (Department of Foreign Affairs) na level 2, medyo selective deployment ban na 'yan, baka we will only allow 'yung mga balik manggagawa, pero 'pag level 3, total deployment ban na 'yan."
In Translation: The moment that the DFA declares the situation as level 2, there would have to be a selective deployment ban. That is when we will allow workers who are "coming back to Hong Kong" to work. However, if it's on the third (3rd) level, it's going to be a total deployment ban.
Read: New Bills to Empower OFWs, Approved in Congress
Protests in Hong Kong negatively affected both land and air traffic. This paved way to numerous flight cancellations back on Monday.
What should OFWs in Hong Kong do?
Bello, along with the consulate in Hong Kong, duly reminded Filipinos who are currently in Hong Kong to stay safe from any danger.
The Consulate, which is located in Admiralty, where the heat of the situation is in, told OFWs that all passport appointments and transactions scheduled are to be rescheduled to the next days (during business hours).
Read: Poland is Currently Looking for OFWs to Work for their Country
In addition to that, the consulate also told all OFWs in Hong Kong to avoid wearing either white or black upper clothing. This is to avoid Filipinos being mistaken as taking part of the protest—all for them just to be safe.
As of today, no updates were sent out yet about how the temporary deployment ban in Hong Kong is. Hopefully, no one—especially Filipinos—will get hurt in the ongoing issue that Hong Kong is having.