Nicki Minaj, the famous lady-rapper who was known to be one of the most influential women in the music industry, announces her retirement from rap last Thursday, September 6, 2019. She surprised her fans by announcing her decision on social media saying that she wanted to focus more on her family.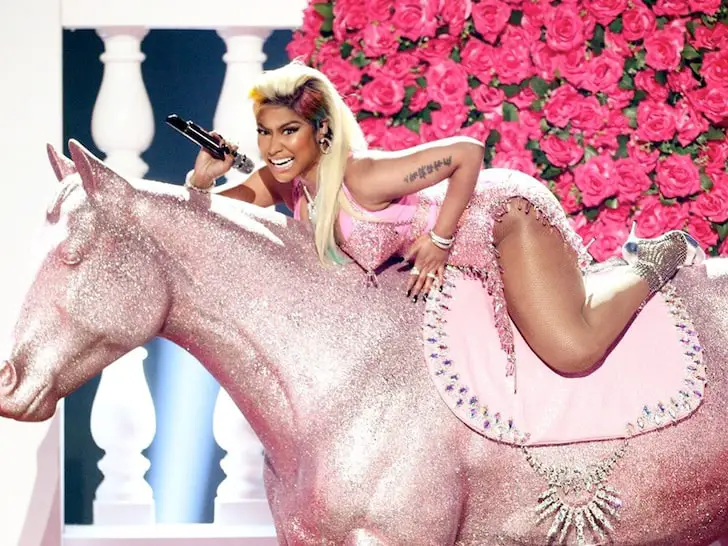 Read: Entertaining 7-Eleven Daet Facebook Posts, Loved by Netizens!
Who is Nicki Minaj?
For those of you who do not know Nicki, Nicki Minaj first became famous for her song "Super Bass." This was one of the first few songs that millions of people loved even up until now. Born in Queens, New York, Nicki had been one of the most successful rappers in her era and has influenced a lot of people.
The 36-year-old rapper tweeted that she plans on starting a family with her current partner, Kenneth Petty.
Nicki recently mentioned that they are planning on a wedding within the coming months and that she wanted to focus on having a family. This might be the reason why she announces her retirement plans in order for her to focus more on her life and starting a family with Kenneth Petty.
Read: Shakey's Will Open 20 New Stores This Year
I've decided to retire & have my family. I know you guys are happy now. To my fans, keep reppin' me, do it 'til da death of me, X in the box – cuz ain't nobody checkin' me. Love you for LIFE."
This tweet caused hundreds of thousands of her fans to have mixed feelings for they have been patronizing Nicki Minaj's music ever since.
https://twitter.com/NICKIMINAJ/status/1169676721865412608
Nicki Minaj to pursue business in make up?
Many fans had a hint that Nicki Minaj and Rihanna, another famous woman in the music industry, had been talking.
Read: Grab to Pilot GrabWheels in Intramuros With Free Rides For 3 Months
As all of us may know, Rihanna also made a decision to not work in the music industry in exchange for her make-up line, Fenty Beauty. However, last year, Rihanna told her fans that "she's coming back," telling them that she did not forget about her music and her fans.
Deji Imole, a user from Twitter, said that Nicki Minaj has been talking to Rihanna; an indication that Nicki might have thought of just pursuing a business in the make-up industry, just like what Rihanna did.
She's been talking to Rihanna ?

— Deji Imole™ ?? (@deji_imole) September 5, 2019
Unlike Rihanna, Nicki Minaj did not make any mention of her coming back in the music industry. She sort of had a final moment with her fans with her tweet by telling them that they are happy now.
Read: Want to be a Millionaire? Here's What You Need to Give Up
Although this is the case, her fans are still sad and weary of her announcement. They do hope that this is not real; they still have hope that this is just a prank from their favorite female rapper. And even if she plans on pursuing a business in the cosmetics industry, we do hope that it's just an additive of her careers.
Nicki's profane-themed lyrics and her attitude made her famous for being a woman in her industry—this is what made her successful. She started her fame back in 2010 and from there, a lot of her stories followed.
Nicki has been nominated for ten (10) Grammys and earned a Guinness World Record back in 2017 for the most BillBoard Hot 100 entries by a solo female artist. She has been dubbed as the "Queen Radio" which might be the reason why she announces her retirement.
Back in June 2019, she released a single song, Megatron. She said that she had a new studio album currently in progress, marking her fifth (5th) ever album.
Read: 7-Year-Old YouTuber, Who Earns $22 Million Annually Will Have a TV Show
How do you feel about Nicki Minaj; about how she announces her retirement? All of us fans do hope that she is happy and contented with her situation now. Whatever her decision is, we fans will support her until the end. And hey, she recently mentioned that she has an album in the works; maybe this is her final goodbye to all of us? Nevertheless, Nicki Minaj announces her retirement on Twitter and us fans weep.
Let's wait for further confirmation from the female rapper herself. For now, let us focus on her music and reminisce on how she has influenced millions and millions of youth from all over the globe.
Source: ABS-CBN News