Many people are now getting fond of eating out especially with the new restaurants and food chains becoming easily available to the public. Having that said, it is quite clear that the food industry is booming and that it would look to have expansions any time soon. But have you ever experienced seeing a pest, an insect in your meal? What did you do?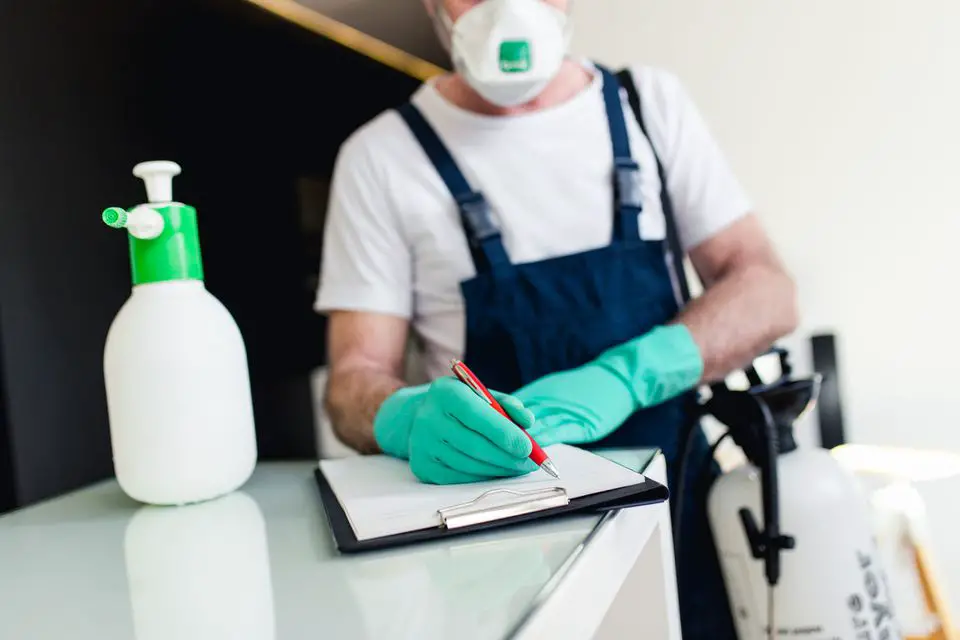 There were several stories revolving around the fact insects were seen and found on the meals and food of people. In fact, this is and has been ever since a common issue especially in some known food businesses in and around the Metro.
Read: Starbucks Hacks You Need to Know!
Finding an insect in a milk tea
Bernadette Sembrano, a news anchor of the ABS-CBN, reported that she and her husband found an insect, a cockroach, to be exact, floating on her husband's milk tea. As gross as it may sound and seem, it really is evident that the establishment was showcasing negligence to the drink they're offering.
During an interview, Sembrano shared the story and a photo on what transpired. She said that both her and her husband bought the drink from Yi Fang Taiwan Fruit Tea last Sunday in the Greenbelt branch.
In the photo she shared, it can be seen that a dead cockroach was floating; this can easily be noticed to be tapioca pearls which usually come from these types of drinks; and it was definitely a good thing that they were able to see it.
Read: 20% Solo Parent Discount, Now Applicable in Quezon City
During that exact moment, she alerted and reached out to the branch to inform them of the incident. Fortunately, the branch and the company had plans to close the branch for immediate and thorough sanitary inspection. Moreover, the company also said that they were willing to pay for any hospital bills which Sembrano gladly took as some sort of gratitude.
Thank you po for taking action."
Taking it from this experience, Sembrano reminded all milk tea lovers, and all those who are fond of eating out, to check what they're eating because she explained that unless we prepare our own food, we won't be so eager to check if it's free-from-pests.
Unless you prepare your food yourself, you won't be sure about how clean it is. Kailangan lang talaga mapagmatyag tayo kapag tayo ay kakain at alam natin iyong reputation nung kinakainan natin."
Read: Negosyong Pinoy: The Karinderya Business
In Translation: Unless you prepare your food yourself, you won't be so sure about how clean it is. We just need to be very cautious in eating especially if we are aware of the reputation of the establishment we are eating in.
What does the law have to say about this?
We are all well aware of the incident, what do attorneys have to say about this? What would an establishment have to do when you find out that there is an insect in you meal?
In this very case, Noel Del Prado, an attorney, said that the establishment is in danger in violating the Presidential Decree (P.D.) No. 856 or also known as the Code on Sanitation which was effective since 1975.
According to him, it's not just about how the food was made, everything from the making of the food to its management needs to be clean and sanitized.
Read: South Korea Advisory: Restrictions on Carrying Animals and Animal Products in South Korea
Kasi hindi lang 'yung paggawa ng pagkain, lahat ng aspeto ng pangangasiwa sa mga kainan. Mula sa taong humahawak hanggang sa pagtatapon o pag-iingat sa basura hanggang doon sa pagtatanggal o pest control o vermin control [may mananagot]."
In Translation: It's not just about the making of the food; every aspect involved from management of the establishment, to the people who sere the food; and even when the food is disposed. Managing the trash properly until the pest control or vermin control would be liable.
What would be the consequences should an establishment be caught neglecting this act?
According to the final provisions of the law, all guilty shall be punished by imprisonment for a period not exceeding six (6) months or by a fine not exceeding one (1) thousand Philippine pesos; or both depending upon the discretion of the court.
In addition to that, the law also states that the restaurant or the establishment shall pay for any damage in the event that the person vomits or becomes ill because of consuming insects.
Read: Bill That Asks Transport Terminals to Have Free Wi-Fi and Cleaner Facilities, Signed Into Law
So these are what establishments are in danger of should they neglect sanitizing their locations appropriately. In addition to that, you need to know your rights for you to be able apply and get justice for every incident you experience like this.
With these information, you would be well-versed as to what you need to do should you find an insect in your meal.
Source: ABS-CBN News| LawPhil Project