Cebu Pacific made the announcement that they'll be having a seat sale with over 1 million deals. According to the airlines, the Cebu Pacific seat sale will be for twelve (12) days, starting today, November 1, 2019, Friday.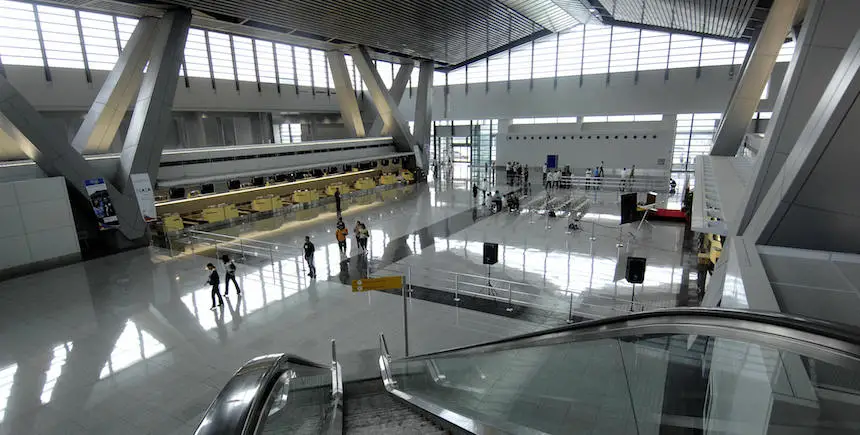 As per them, this seat sale is to kick-start the Christmas season. This is here to be able to provide affordable travel deals to passengers during the holidays.
Read: AirAsia Has a P60 Seat Sale Celebrating Them Flying 600 Million Passengers
Super Seat Fest
In Cebu Pac's seat sale, they would be launching the "Super Seat Fest." This deal includes lower fares to more than 60 destinations worldwide. Furthermore, they said that this would include up to 70 percent off on hotel deals.
If you think that's the best of it, think again. The Super Seat Fest also offers a buy-one-get-one promos on some flights.
Read: No Need to Unpack Passenger Luggage at NAIA, Says MIAA Chief
Would this Cebu Pacific Seat Sale include international flights?
As per Cebu Pacific, their "All-out Seat Sale" will be including over a million travel deals. To add to that, these would include 37 domestic destinations, plus 25 international destinations until November 3, 2019.
The travel period, though, would be lasting only until the year 2020.
Read: The Philippine Airline's (PAL's) Ultimate Seat Sale, Extended! Book For as Low as ₱69.00
Cebu Pacific regularly holds seat sales. In fact, this year, they had sales which had about two (2) million seats. They're not the only airlines you should be watching out for, though, because Philippine Airlines (PAL) has a domestic seat sale that started back on the 28th of June 2019.
AirAsia too celebrated their 600 million travelers flown. They went as low as P60 for flights from Cebu, Clark, Manila to Caticlan, Puerto Princesa, and Iloilo.
The most-awaited seat sale is now in effect. Don't waste time and grab seats now! You won't know when they'll be over so go and purchase tickets and take advantage of the Cebu Pacific's seat sale now!
Source: The Philippine Star