The Manila International Airport Authority (MIAA) reported that some of their officials are doing a feasibility of having to unpack passenger luggage at the Ninoy Aquino International Airport (NAIA).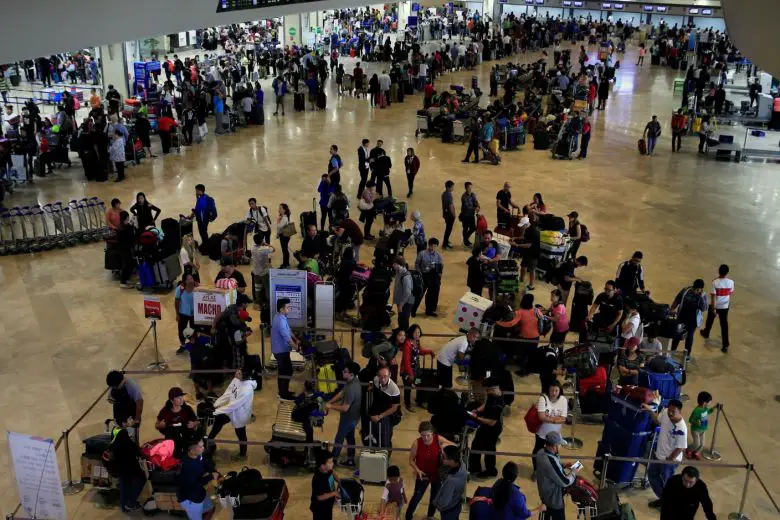 Ed Monreal, General Manager of the MIAA, however, clarified that there's no need for passengers unpack their luggage at security checks at the airport. He made the clarification Wednesday night after he was ambushed by reporters at the House of Representatives and was quoted for a statement that he said.
GMA Online said that people got him wrong; that there is no need to unpack passenger luggage as it passes through X-ray already. He made clarifications that he was quoted an incorrect proposition; that he is not aware of the proposition himself.
They got me wrong here. As currently baggage passes thru X-ray already. Why divest the content from the baggage?"
Read: AirAsia Has a P60 Seat Sale Celebrating Them Flying 600 Million Passengers
What was the misconception?
General Manager Monreal said that authorities have been engaging in different talks with the Department of Transportation (DOTr) to address a few too improvements to the security of the airport.
He said that the security needs to be improved to prevent smuggling of banned and illegal goods—even smuggling of people.
Read: What Causes Metro Manila Traffic? Here's What's Causing it, According to the MMDA
Pinag-aaralan din namin na lahat ng dadaan sa security protocols, kailangan i-divest 'yung laman ngbag or whatever, pinag-aaralan namin together with OTS (Office of Transportation Security) para magawan ng solusyon." 
In Translation: We are studying everything that goes through security protocols; if we need to divest the contents of passenger luggage or whatever. We are studying this together with the Office of Transportation Security (OTS) so we can arrive at a concrete resolution.
This was where the confusion came from; he is actually just describing things that the MIAA, together with the OTS, are trying to come up with.
Read: Ninoy Aquino International Airport (NAIA) Upgrade to Start in Early 2020
Smuggling of people
It all started with Jennifer Tablot, an American woman who is in her early 40's, tried to hide an infant in an over-sized belt bag. She neither declared nor presented them to the immigration officer before her departure from the Terminal 3 of the Ninoy Aquino International Airport (NAIA).
For Tablot, the National Bureau of Investigation (NBI) already filed a complaint for a qualified or potential human trafficking incident against her. And if you're thinking about the baby; the baby's already in the custody and is being taken care of by the Department of Social Welfare and Development (DSWD).
Airport security protocols
Monreal continued to explain that the security protocols of airports are already strict. He even added that the NAIA recently passed a US-Transportation Security Administration audit; making it clear that the security of NAIA is fine.
Read: NAIA's New Airline Terminal Assignment Everyone Needs To Know About
Furthermore, he said that there currently are layers of security procedures done from the very beginning—passenger boarding.
There are layers of security procedures in place already from check in to the boarding of passengers done by airlines and other stakeholders."
As for the incident that happened with Tablot, Monreal assured everyone that this type of incident won't be happening again in Philippine airports.
Read: PhlPost IDs, to be Accepted by the DFA For Passport Applications
Moreover, he said that one (1) thing that they would be dong is that they should strengthen the stronghold of the gates.
One thing we have to do, especially the gates, the airlines have to be reminded that they have to make sure that these passengers are well accounted, passengers are examined properly."
So to clarify everything, no need for everyone to unpack passenger luggage when entering through the gates of NAIA. This was a misconception that was formulated because of an ambush interview with General Manager Ed Monreal.
Read: President Rodrigo Duterte Wants the Sangley Airport Operational Soon
However, they are currently studying how they can improve and enhance the reinforcements of the NAIA gates; they're currently in the process of exhausting all effort to ensure that no danger or unpleasant incident would be happening again.
Source: GMA Network | CNN Philippines