After a few too many jeepney strikes, a lot of our commuters are experiencing a ton of hassle in commuting when jeepney operators and drivers declare a strike. A jeepney strike is when operators and drivers decide not to go with their daily services because of an apparent reason; which most of the time is because of the jeep modernization.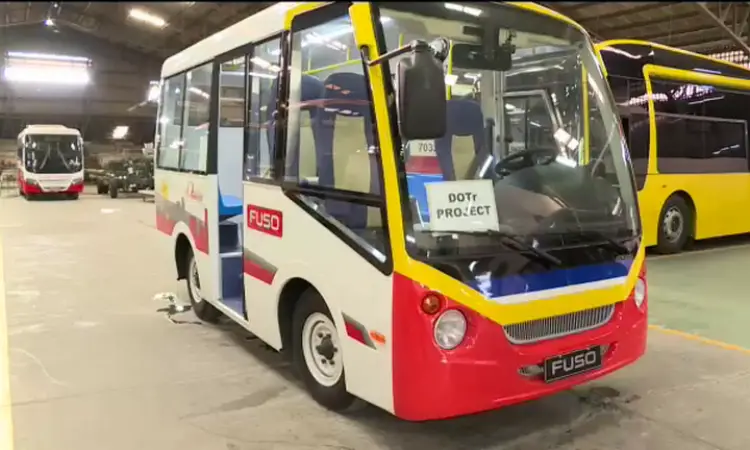 It has been a year since the Philippine government replaced traditional jeepneys with modern ones; and required everyone to follow. To say the least, a couple of manufacturers were able to easily adapt to this shift or change; not everyone, however, was able to.
Read: What Causes Metro Manila Traffic? Here's What's Causing it, According to the MMDA
The goal is to be environment-friendly
The Department of Tourism (DOTr) said that the change from traditional jeepneys to the modern jeepneys is to aid the environment which, of course, having technology as its guide. According to them, this uses eco-friendly resources and is a lot more beneficial to our roads.
These modern jeepneys are environment-friendly, guided by technology, manned by disciplined and law-abiding drivers, and using rationalized routes."
Our modern jeepneys were required and designed to carry Euro IV compliant diesel engines. This type of crude is the standard; it is the globally accepted European emission for vehicles.
Read: New P2P Bus Routes for Daily Commuters
Why do some transport groups oppose the modernization of jeepneys and other public utility vehicles (PUVs)?
Other than the complete change, some operators and transport groups are trying to battle the idea of modernizing jeepneys because of its cost. Should you ask how much? It costs a staggering P2.2 million. 
Do note that while the government is willing to provide an P80,000 subsidy for the initial purchase of modern jeepneys, some transport groups still oppose the idea. Furthermore, the Philippine government also encourages all operators and drivers to join and be one with some "cooperatives" or even financing agents and companies to be given discounts and financial assistance in purchasing modernized jeepneys.
Strikes and other mishaps of commuting
Transport strikes are the way of these transport groups to show that they are opposing the said change. Metropolitan Manila Development Authority (MMDA) Spokesperson Celine Pialagio said that the intention of these people are wrong; that they would not allow these transport strikes to take place and to be successful.
Read: Are You Aware of How Much Money Have You Spent on Grab?
Ang gusto niyong mangyari pilayin ang commuting system at maperwisyo ang mga commuters at taong-bayan. Gusto niyong gawin iyan para marinig kayo at makita ang kahalagaan ng grupo niyo sa transport system ng Metro Manila. Pero sa totoo lang, nanghohostage kayo ng kaginhawaan ng mga commuters."
In Translation: What you want to do is to injure our commuting system and to burden our commuters and the citizens of the Philippines. Isn't it that you guys want to be heard so that everyone can see the importance of your groups in Metro Manila? But what you are doing is that you are capturing people as hostages; the commuters.
Trade-in of vehicles
On the side note, the DOTr said that jeepney drivers can trade-in their old vehicles to, somehow, lessen the cost of the down payment for these modernized jeepneys; the down payment being P200,000. So, once the trade-in was executed properly, they would easily be able to acquire the modernized jeepneys.
When would the change happen?
The Transport Department said that the change should happen and be executed on July 2020. However, the DOTr failed to lay out a solid plan and said that it could extend for three (3) more years. Why? Because of budget-shortage.
Read: Among the Types of Commuters, What Type of Commuter Are You?
The DOTr said that around 170,000 current jeepneys would be replaced. However, only 575 units have been provided through P1 billion worth of loans. Around 1,238 units are still in the plans and works of a fund, estimated to be about P2.4 billion.
Nevertheless, we sure do hope that the modernization of jeepneys happen, not just for the sake of better and safer transportation; but also to help maintain the environment.
Samples of the modern jeepneys
Without further ado, here are some of the samples of the modern jeepney prototypes that have been displayed at the very first Roads and Traffic Expo of our country.
Isuzu 23-seater
This 23-seater monster has a capacity of 23 seaters plus ten (10) standing capacity and is air-conditioned. This one is worth P2.2 million.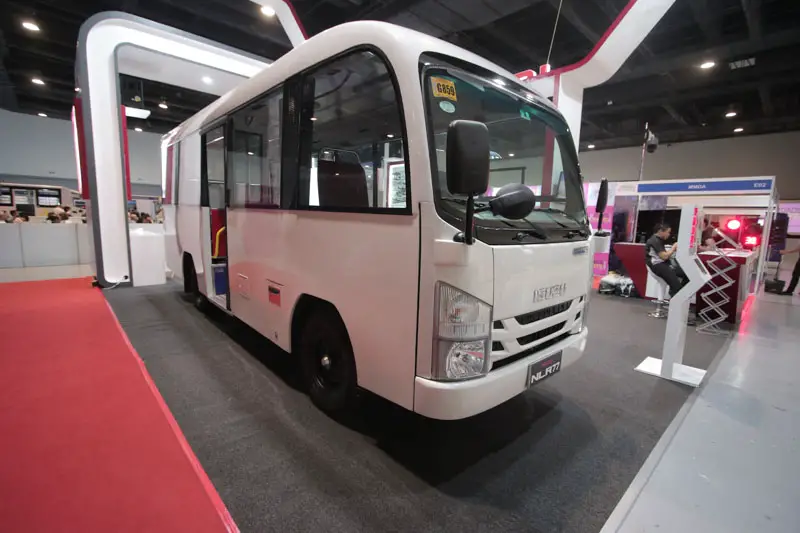 Forland Modern Jeepney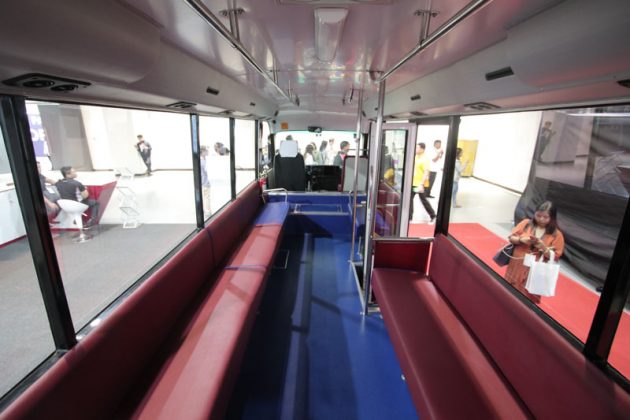 Another 23-seater jeepney which can withstand 12 people standing; also air-conditioned. The special feature about this modern jeepney is that it has an accessible person with disability (PWD) lifting access. Compared to the Isuzu modern vehicle, this one is priced at P1.2 million and also allows the trade-in of units.
Read: Another Proposal to Resolve the EDSA Traffic Dilemma, Submitted by a Lawmaker
GLC Truck & Equipment Corporation Class I Jeepney
Unlike the Forland and the Isuzu prototypes, this jeepney only has a capacity of 14 seaters with no standing people. However, it's also air-conditioned and allows customization. This one costs about P1.6 million
G-Tecnica Equipment Corporation Jeepney
Similar to the 14-seater GLC modern class I jeepney, this jeepney also does not allow standing people. The only difference of this among the other vehicles is that this is not yet air-conditioned and can be customized. This one starts at P1.250 million.
Hyundai Modern Jeepney Class I (H100)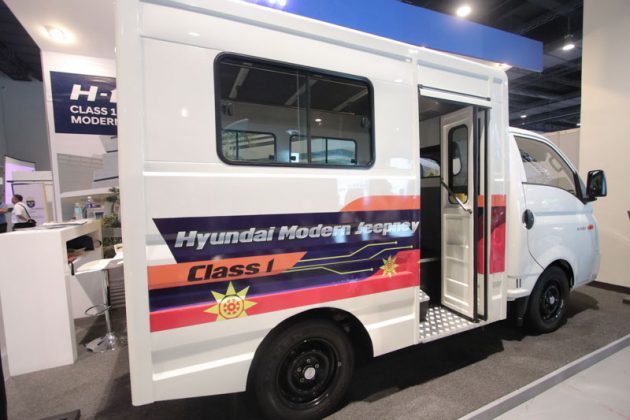 The last but most definitely not the least would be the Hyundai Modern Jeepney Class I. Although it only has a capacity of 13 people and no standing, it is air-conditioned and it has built-in accessories like a GPS and a CCTV. Yeah, most jeepney drivers and the routes that they take wouldn't really make use of this but hey, it's modernized, right? Its price starts at P1.6 million.
Read: Driver-Only Car Ban in EDSA, Looked Into by the MMDA
What do you think of these modern jeepneys? Do you think that they serve the purpose of the shift well? Could this be eco-friendly and efficient all at the same time? Well, we do hope that the announcement of the DOTr about the shift extending is not legitimate because hey? We might be looking at a more number of years if the budget is the topic.
Source: The Philippine Star | Interaksyon