Are you feeling that you are not getting enough connection with your close friends and relatives? We do, too—and Facebook/Instagram was able to notice that.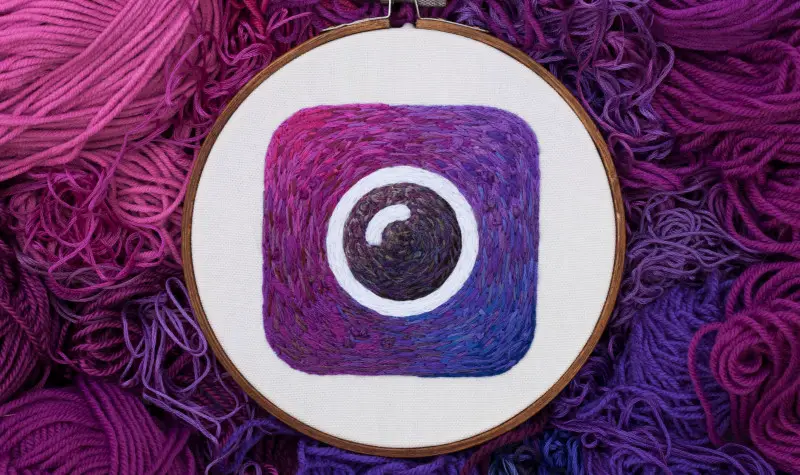 Do you think that the current Facebook Messenger and Instagram apps are just insufficient? Well, Facebook, just yesterday, has launched Threads from Instagram; the newest camera-first messaging app that would help everyone stay connected to their loved ones and closest of friends.
Read: Huawei Smartphones to Not Have Facebook, Instagram, and WhatsApp Pre-Installed in Their Devices
History of connection
Over the past couple of years, Instagram has evolved from just a regular photo and video-sharing app; to an improved day-to-day sharing of experiences or stories going to a much more personal and visual messages via Direct.
Threads from Instagram is actually a whole new experience; people will now be able to focus on their smaller circle of friends. Everyone that you love the most is just one click away!
What is Threads?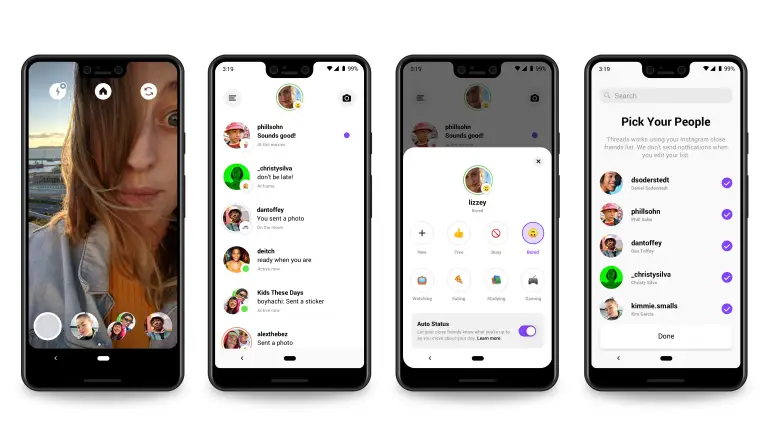 Threads is a standalone application that is designed to be fast and private; an app that will allow you to connect with your closest friends. In the app, everyone will be able to share photos, videos, messages, stories, literally everything with your Instagram profile's close friends list.
Read: Instagram's Mute Option is Now Available
With Threads from Instagram, you will no longer have to be exhausted in picking who your close friends are! It's going to be synced with your Instagram app, choosing who your close friends will be.
I don't have a list of close friends yet
Don't worry—if you haven't set up your list yet, you can do so upon downloading the Threads from Instagram app.
Separate inbox and notifications
Back in December 2018, Instagram has released the Close Friends feature. This allowed everyone to share more personal and sensible experience to people in their smaller circle.
Read: Tips to Earn Using Your Instagram Account | How You Can Use it For Business?
Threads, on the other hand, would be putting the people in the Close Friends list whilst having a separate inbox and notifications tab for them. Yes, you read that right! There would be a separate tab for the inbox and notifications of people from your close friends list because of the Threads app.
Edit your close friend's list through the app, too!
If you feel like adding or removing someone from your close friends list; if you feel that a person seems to be a bit not complying with what you want, then you are completely free to edit your close friends—you can feel more comfortable of whom you share photos and videos with with the Threads app!
Advantages of using the Threads from Instagram app
Now, people might think—how is it going to be different from Facebook's Messenger or Instagram? How is it different from sharing it in Messenger's MyDay or Instagram Stories?
Read: Best Investments For Millennials And Young Entrepreneurs In The Philippines
Well, there are a lot of things to consider; as a matter of fact, the Threads app is a more close friends-centered app which will allow people to share whatever they want to share, to exactly the same people.
In the Threads app, everything, literally everything is exclusive to your close friends.
Know what your friends are doing through Status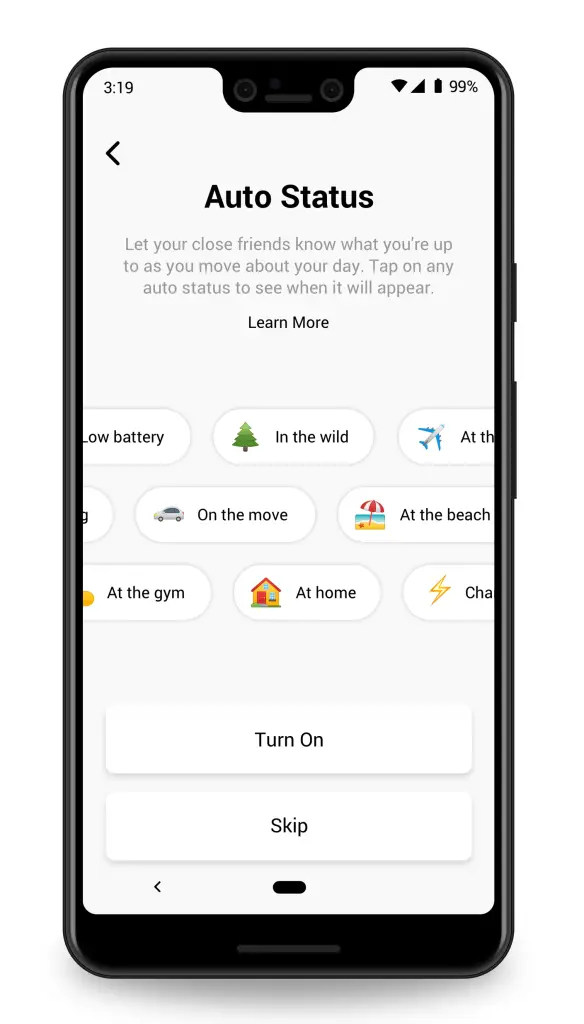 Instead of cramming for a direct message, status is one of the premium features of the Threads app if people do not have the time to compose a message or have a conversation. You can choose from a number of statuses. The good thing? You can create your own!
Read: Huawei's Special Warranty Program or Refund if the System Stops Working
Another good thing is that only your closest friends will be able to see this update; you don't have to hide it from any other people!
The Status feature was established with privacy—now, people will be able to control who they share their status with. Plus, it's just an easy click to modify and toggle who will be in the close friends list with the Threads app, too!
Auto Status
One of the main features of status is the auto status. This feature will allow all of your friends to know what you are up to without sending them a message; and it is done by informing your device (settings).
However, this would need to be allowed to be toggled via the Settings of your phone. For example, if you are at the beach and you have your location turned on, it will automatically identify that you are "
At the beach" and your friends will know that you're at the beach.
Read: Change Your Facebook Password Now Because Facebook Stored Passwords in Plaintext
Instantly share photos and videos
Threads was designed to be swift and proper; with the Threads app, you can easily share any photo or video to your closest friends on Instagram. It directly opens up the camera. More so, you will be able to add different shortcuts so you can share whatever you are up to in just literally two clicks!
Now I don't know what'll be faster than the Threads from Instagram app. Together with the fact that it's going to be just a few clicks to the closest people, what more can we ask for?
What if I want to use Instagram Direct? Would it be separated?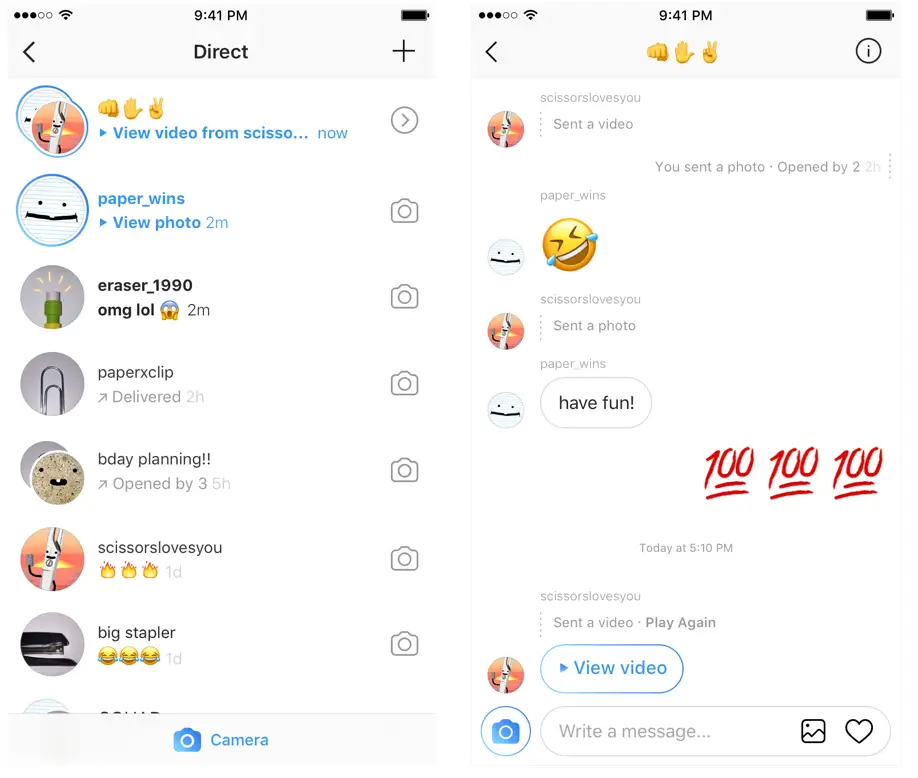 Even if Threads offer a faster, better, and a more efficient way of messaging people from your close friends' list, you can still utilize Instagram Direct as how you do it today!
Read: Google Station Brings Free Wi-Fi to the Philippines
All messages from your close friends list will appear in both Instagram Direct and Threads; so you will have full control over how and who you want to interact with.
If you are thinking of a way on how you can share more with your close friends even if you're on the go, then Threads might just be the one for you! Threads has been released and rolled out since yesterday, so if you haven't downloaded it yet, what are you waiting for? Download it now!
Download it here: Threads From Instagram (Android) | Threads From Instagram (iOS)
Threads from Instagram is just a matter of bringing your close friends and making them easier to talk to. Just make sure that you have the correct people to avoid the hassle of editing the list over and over again.
What are you waiting for? Enjoy the privilege of being connected with your closest of friends with Threads from Instagram now!