Grab Philippines has been one of the most used ride-hailing apps in the country. After its merger with Uber Philippines, they've become the most dominant ride-hailing app to ever set foot in the country. With the many features Grab Philippines has, it's quite evident.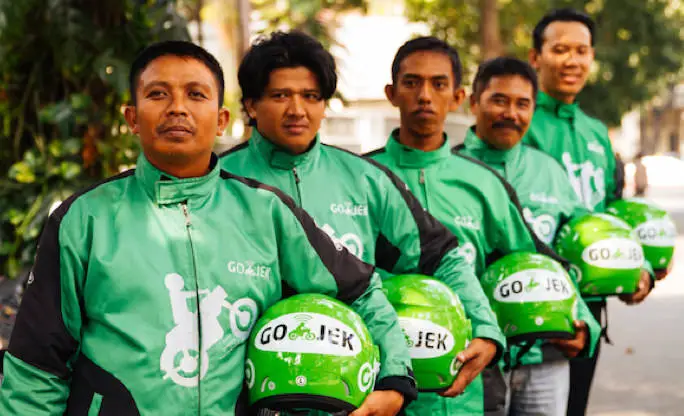 This is why the Philippine Commission Competition (PCC) imposed fines to Grab Philippines because of overcharging customers; they thought that Grab has been establishing a monopoly in the country.
You can read more about that here: Grab to Refund About P5 Million to Customers, as per the PCC
To be able to give Philippine commuters more options, Gojek, the Indonesia ride-hailing app is seen to enter the Philippine market this 2020.
Gojek to enter the Philippines in 2020
In an announcement they made, Gojek said that they'll be expanding their services to Malaysia and the Philippines. This is seen to be a part of their "Going the Distance" strategy.
Read: Removal of EDSA's U-Turn Slots to Improve Traffic?
They said that they've made preparations in entering both the Philippine and Malaysian markets.
We are definitely going to expand into the Philippines and Malaysia next year. We have prepared everything to enter those markets."
Luis Campos Jr., Makati City Representative, gave praise to the plans of Gojek entering the country. He said that with a new Transport Network Company (TNC), justifiable competition would be restored.
This will allow commuters to have different options in terms of transportation. With this, better services and prices are going to be available.
Read: Drivers to Undergo Mandatory Driver's Retraining Program For Driver's License Renewal
We need competition in the ride-hailing market. Consumers tend to get better prices and services when there is competition."
License declination
Back in January and March 2019, Gojek tried to apply for a license to operate in Manila. Their application was then rejected by the Land Transportation Franchising and Regulatory Board (LTFRB) because of "foreign ownership."
Read: What Causes Metro Manila Traffic? Here's What's Causing it, According to the MMDA
The LTFRB reasoned that Velox Technology Phils., a Gojek-owned Philippine subsidiary, was only 20.4% locally-owned. The main requirement for TNC and ride-hailing companies should at least be 60 percent Filipino-owned.
Now, the LTFRB said that Gojek is eligible to enter the Philippine market. Martin Delgra, LTFRB Chairman, said that they were able to see and verify that their documents; that they'll be endorsing it to the transportation department.
We have seen the documents and we have endorsed it to the DoTR."
What do you think of Gojek entering the Philippine market? Could this improve the commute experience of Filipinos in the country?
Source: Nikkei Asian Review