Many citizens in the Philippines use straws multiple times every week – and they're not even realizing it.
Let us enjoy it for the time being because it might be banned soon. It's because of the damage that it can do to the environment – it can last a lifetime without us feeling anything yet.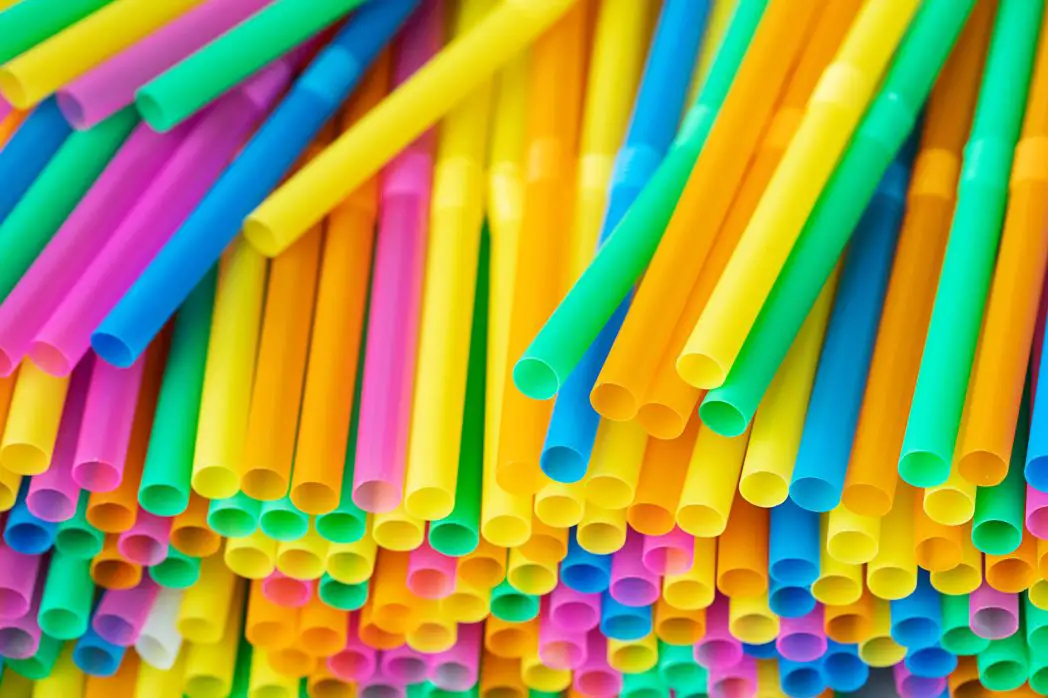 This is why the PH might ban plastic straws and be plastic-free when it comes to drinks and beverages.
Read Related: Bacteria That Eats Plastic Found in Zambales
Why the PH Might Ban Plastic Straws
Plastic coffee stirrers and plastic straws are now part of the Non-Environmentally Acceptable Items (NEAP) List.
These items will soon be prohibited by the application of Act 9003 of the Republic or the Ecological Solid Wase Management Act.
Following a virtual en banc meeting with NSWMC Alternate Chair Benny Antiporda, who also served ast the Undersecretary for Solid Waste Management and Local Government Units Issues, the National Solid Wase Management Commission has accepted the inclusion of these things in the NEAP.
The meeting concluded with the approval of the resolution by 11 votes and the rejection of the two things by three votes.
Among those who sought to oppose its passage were the Department of Trade and Industry (DTI), as well as the manufacturing and recycling industries.
Read: Want To Get Rid Of Mosquitoes Without The Use Of Chemicals?
As per Antiporda, this is already long overdue and we need to keep up with our country's demand for solid waste management.
I am elated that after 20 years since the birth of RA 9003, the NEAP listing has now commenced."
In the NEAP listing, the ban on these two single-use plastic products might be a small measure, but it is a major leap in line with provisions of RA 9003.
Members Who Participated in the En Banc Meeting
League of Cities of the Philippines;
League of Municipalities of the Philippines;
Philippine Information Agency;
Technical Education and Skills Development Authority;
The Department of Public Works and Highways;
Department of Agriculture;
Department of the Interior and Local Government;
Metro Manila Development Authority;
Department of Health; and
Non-Government Organizations Represented by the EcoWaste Coalition
Pursuant to Section 29 of RA 9003, "A list of non-environmentally appropriate products as specified in this Act shall be prepared by the Commission after public notice and hearing within one (1) year of the effective date of this Act and shall be prohibited in accordance with a timetable to be drawn up by the Commission."
Read: Children Without COVID-19 Symptoms Might be Spreading it, as Study Suggests
Antiporda made a note that the agreement was accepted in time for the February 3 International Straw Free Day Global Celebration.
"This global celebration aims to encourage the public to go straw-free and say "no straw please" when ordering drinks."
What Are The Causes of Single-Use Plastic Pollution?
The main cause is negligence. In fact, experts estimate that about 80 percent of marine litter came from the shore.
This contamination comes mostly from domestic waste, which has been due to improper recycling, discarding, or those that have been left in the wild from landfills.
Winds bring this waste, driven by rain into streams, rivers, sewers, and eventually into the oceans.
Read Related: Cebu City Store Permits People to Exchange Plastic Trash for Goods or Food
It is also important to view natural sisters such as floods as other sources of plastic pollution.
What Will Be The Effect Of Plastic Pollution
Plastic contain compounds that, during absorption, can chemically be transferred to organism.
Any of these molecules can accumulate in the body and are potentially harmful. In addition, plastic bags also affect crop growth, by hindering the photosynthesis process in agricultural fields.
In animals, imprisonment in nets or large debris is the most direct consequence of plastic contamination; this leads to them passing.
It is an important source or mortality for marine mammals, birds, and turtles. A second direct impact is ingestion, which concerns the marine ecosystem's entire food chain – imagine finding a dead turtle ashore and finding plastic within its intestines.
Read: Bamboo Straws to be Used in Misamis Occidental
Lastly, in humans, plastics have potentially adverse effects on human health due to the chemical additives used during plastic processing.
It can stem to a lot of dilemmas, including:
Birth defects;
Tumors;
Compromised immunity; and
Other health conditions
Will This Create a Big Impact For The Philippines?
Most of you might think this change will not be big if only a few people would participant.
But if everyone will follow the guidelines and help make a change for the better, this change will make a great turnaround on the Philippines' pollution.
The PH might ban plastic straws; many places were successful in doing it. There have been many places inside and outside the Metro that implemented this directive.
They were able to come up with their own ways to protect themselves from cross-contamination and to reduce plastic straws.
Do you think that the PH might bank plastic straws entirely as a country? Furthermore, would this help the Philippines restore nature?
Source/s: CNN Philippines